There are many things to do in Davis, California, a charming college town located just outside of Sacramento.
From outdoor activities such as bird-watching and biking trails to the Downtown Davis shopping district, there is something for everyone in this vibrant city.
For art and culture lovers, visit the Mondavi Center for Arts & Culture, which hosts world-class performances of dance, theater, music, and more throughout the year.
Discover why locals love this charming community when you explore its buzzing farmer's market or dine in one of its many restaurants.
With all these exciting attractions, you'll never be short of things to do when you visit Davis, California!
Here are 22 things to see and do in Davis, California during your stay.
1. Take a Walk Through Historic Downtown Davis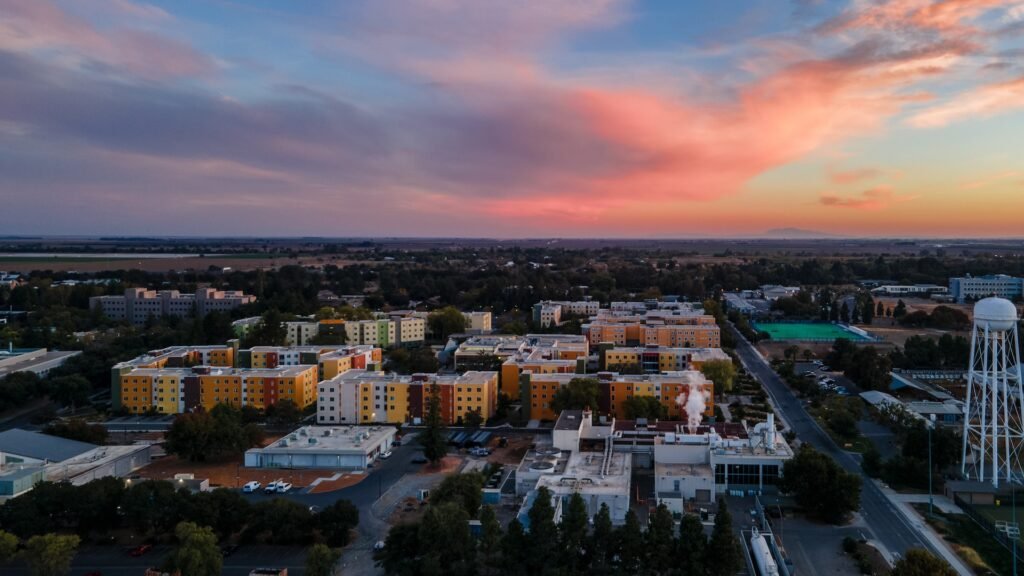 Taking a walk or bike ride through historic downtown Davis, California, is like taking a trip back in time.
This quaint Main Street-style district is surrounded by interesting places to visit, such as cafés, shops, art galleries, and more.
The downtown area is surrounded by tree-lined streets, and many of the buildings date back to the early 20th century.
And after hours of browsing and exploring, you can treat yourself to delicious ice cream at one of the local favorites—perfect for a summer afternoon!
2. Head to the UC Davis Arboretum and Botanical Gardens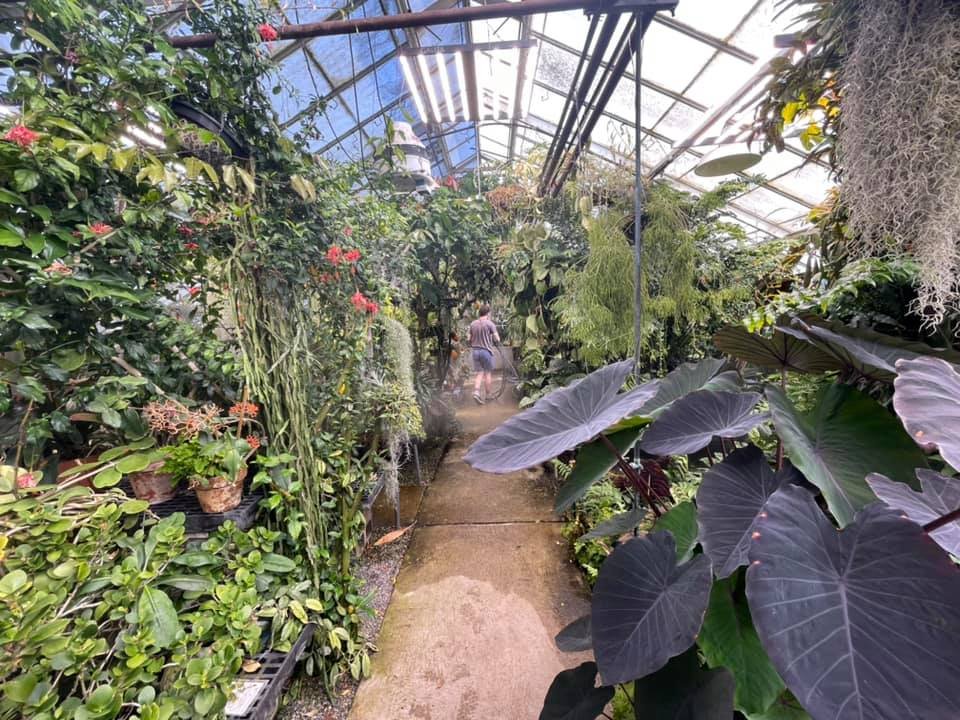 Looking for a fun and educational family activity? Why not head over to the UC Davis Arboretum and Botanical Gardens!
Spend some time exploring more than 1,000 varieties of plants native to California, get some exercise while strolling the tree-lined paths, and discover something new at every turn.
From cherry blossoms in the springtime to conifer collections and wetlands, there is something that will capture the imagination at any age.
Earth-friendly children's activity guides are even available online to make learning on-site an interactive experience.
So, this weekend, get out of the house and take a nature walk through one of Northern California's botanical treasures, the UC Davis Arboretum!
3. Attend One Of The Many Cultural Events Hosted By The International House Davis
When in Davis, California, be sure to head over to the International House for a blast of authentic culture.
Whether you're into performances, dance classes, cooking classes, or art exhibitions, the house has something for everyone, and their multicultural programming is filled with fun.
Take a break from every day and enjoy something truly unique—and with events taking place year-round, it's always the perfect time to get involved!
Plus, with its convenient location on campus, it's easy to discover something new while fitting it into your daily routine.
So don't wait—come experience something wonderfully different at the International House!
4. Go For a Stroll Along the Davis Farmers Market
If you're looking for a unique, enjoyable outing, look no further than the Davis Farmers Market.
Open year-round, it's a great place for strolling up and down aisles of handmade goods, from jewelry and art to woodwork and tasty treats!
Get your hands full with succulent produce from local farms around California, or bring home some locally made cheeses or baked goods.
While exploring the colorful downtown stands, take in the sights of sprawling craft tents and listen to local music!
And don't forget to sample some delicious samples along the way—you won't regret it!
so what are you waiting for? Grab your friends and head on down to Farmers Market—it's time to go for a stroll!
5. Explore the Extensive Wetlands and Wildlife of Putah Creek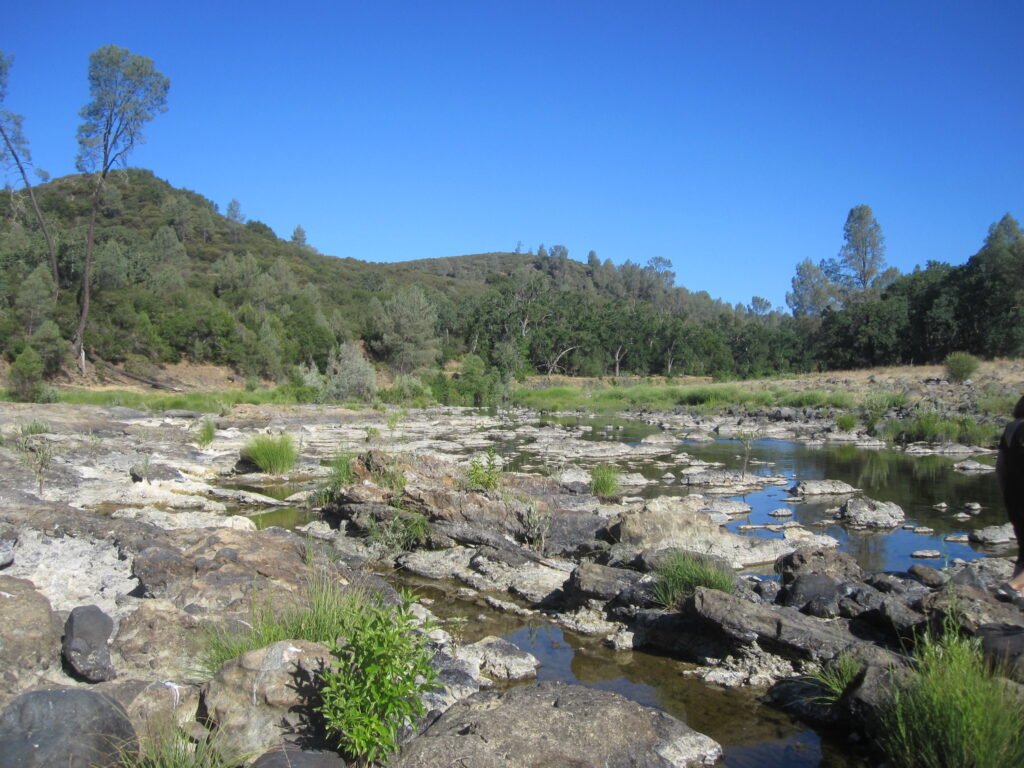 Putah Creek is an incredible natural resource here in California, spilling out rich flora and fauna that begs to be explored.
For visitors to the area, a visit to Putah Creek is sure to uncover a wide range of wetland exploration opportunities.
From the creek bed, which harbors exotic species of fish and bugs, to the nearby hills, which can reveal hidden wetlands teeming with birds, mammals, and reptiles alike.
visitors are treated to something truly special: unique glimpses into a vibrant and diverse ecosystem inhabiting some of California's most awe-inspiring vistas.
Putah Creek never fails to inspire those adventurous enough to visit her delightful shores.
6. Feed Your Inner Artist at the Jan Shrem and Maria Manetti Shrem Museum of Art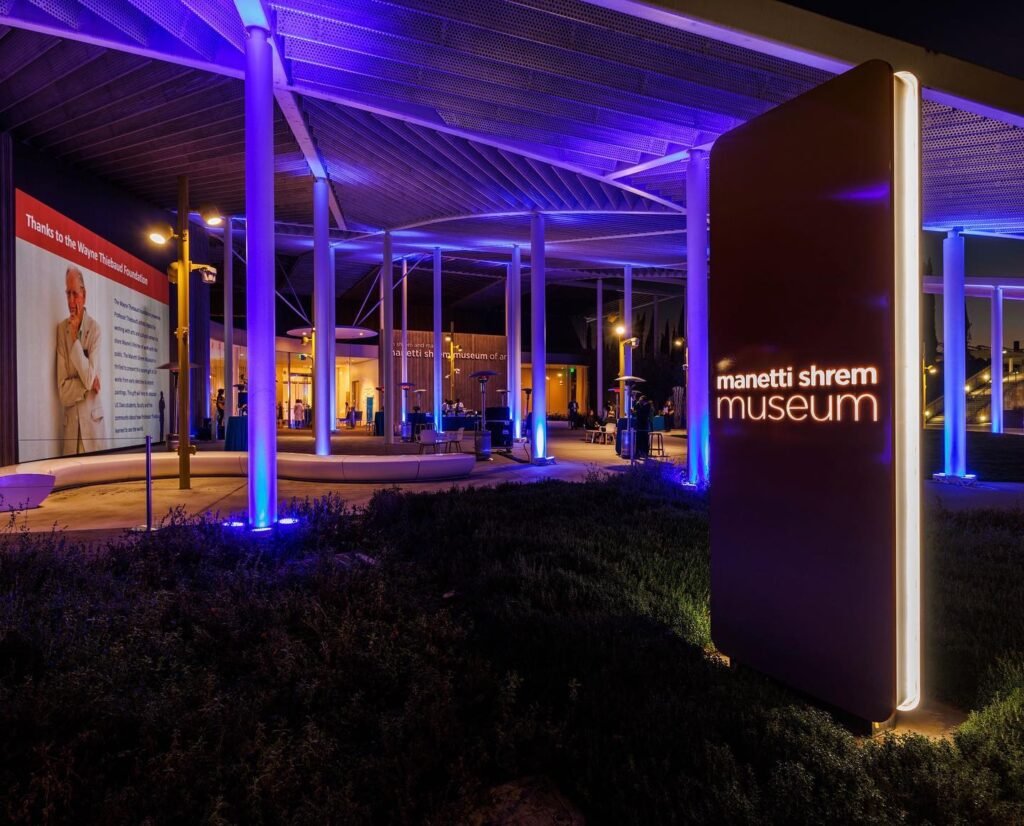 Davis, California, is the place to be if you are looking to feed your inner artist.
Our gem in Davis is the Jan Shrem and Maria Manetti Shrem Museum of Art—a vibrant, 24,000-square-foot building that is home to many amazing art pieces.
Offering engaging programs for all ages, such as children's and family activities, gallery tours, lectures, presented films, and music.
Open throughout the week, come and explore these remarkable pieces of art, which can deepen our appreciation of Davis culture.
7. Spend an Afternoon at the Davis Art Center and Admire the Galleries
The Davis Art Center, situated in Davis, California, is a must-see for art enthusiasts seeking for a day of fun and creativity.
The location boasts acres of lush greenery with plenty of sunshine, which provides the perfect backdrop for a pleasant walk through the galleries and local studios.
As you make your way through the Davis Art Center, you'll be able to witness an array of original artworks from both local as well as seasoned artists.
Get a chance to admire these masterpieces that are expressive yet prominent in their own right.
Don't forget to pause and take pictures along the way because Davis Art Center can give you one memorable afternoon experience!
8. Go Hiking or Camping in the Hills and Forests that Surround Davis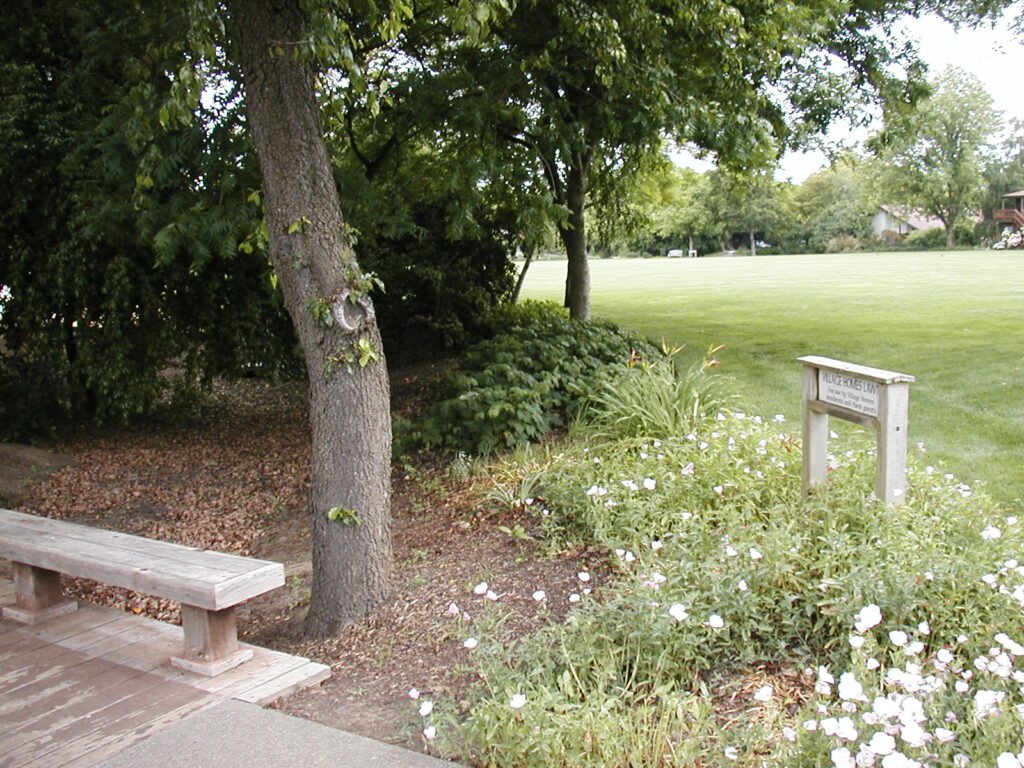 If you're looking for an invigorating outdoor experience, Davis, California, presents an excellent opportunity.
With rolling hills and vast forests on every side, Davis is the perfect place to go hiking or camping.
Get ready for sweeping panoramic views of Davis' cityscape as you journey through the natural terrain; it's sure to be a perspective you won't soon forget.
Pack a picnic and make your way through Davis' hills and forests—it's a fun adventure that's easy to get lost in!
9. Enjoy a Meal at One of the Many Delicious Restaurants in Davis, CA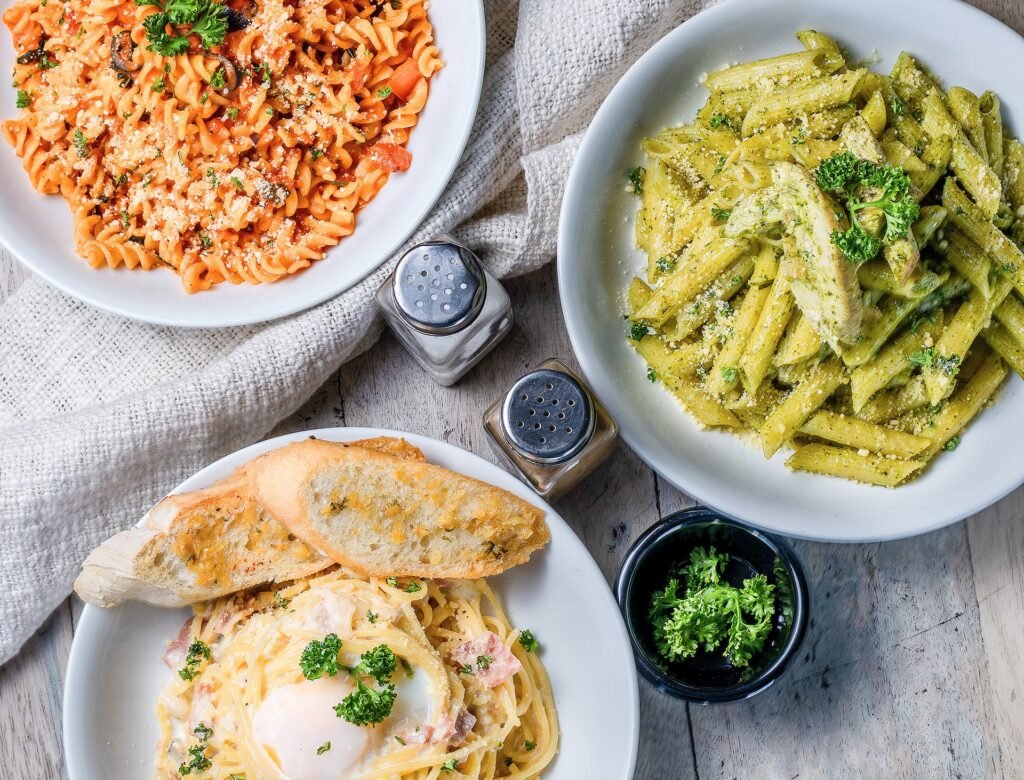 Spend a night out on the town and head over to one of Davis, California's many fantastic restaurants!
Whether you're in the mood for Italian, Mexican, or just good old-fashioned American cooking, your taste buds will thank you.
With so much to choose from, you'll have plenty of options; take some time to explore the different menus and find what speaks to your appetite.
Just remember: don't target your wallet with a judgmental look when you pick the priciest plate—it will be worth it, promise!
10. Experience the Marvelous UC Davis Arboretum Teaching Nursery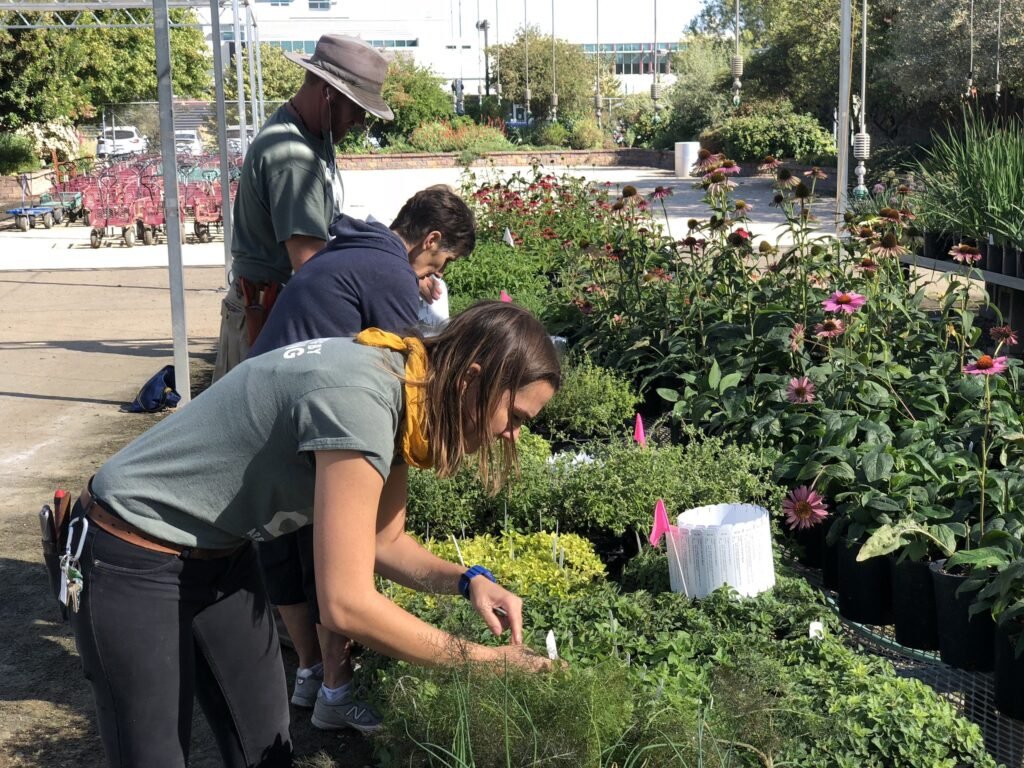 The UC Davis Arboretum Teaching Nursery is an awe-inspiring place.
From the moment you step inside, you enter a garden paradise. The ambient chatter of birds and the tinkling of wind chimes add to the feeling of peace and tranquility in this outdoor oasis.
With over 700 plant varieties at your fingertips, you are sure to find something truly extraordinary.
Whether you're looking for the perfect cultivar or a wild species, the Teaching Nursery houses plants that are both rare and special.
What's even more exciting is that it offers classes and events so you can learn more about all of its marvelous offerings!
Experience the amazing UC Davis Arboretum Teaching Nursery today—you won't be disappointed!
11. Spend a Day at Lake Berryessa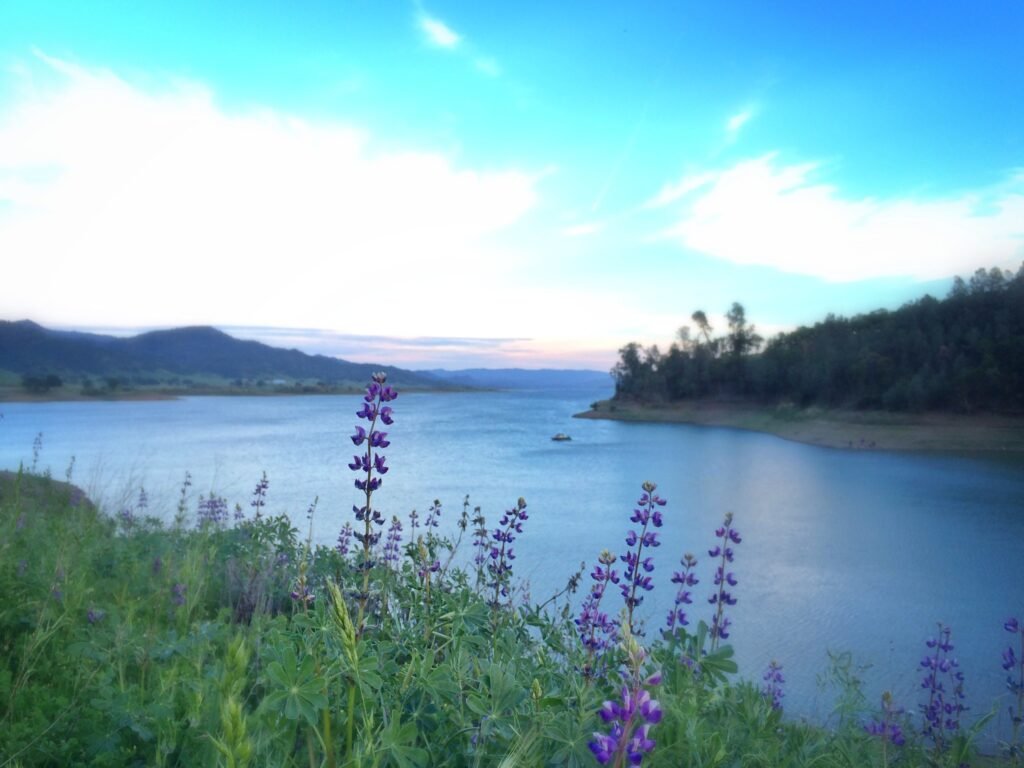 Spending a day at Lake Berryessa is always a great time.
The picturesque lake, surrounded by the rolling hills of Napa Valley and blue skies dotted with puffy clouds, makes sure you won't be wanting a photo op.
Whether you're looking to just relax in the sun, go for a swim, or explore one of the many coves, there's something for everyone.
Fishing enthusiasts will love casting their lines in the lake's crystal clear waters that are teeming with native bass, trout, crappie, and catfish!
If you're feeling more adventurous, then why not rent a kayak to paddle around and take in even more of this stunningly beautiful sight?
You can also take advantage of the nearby marina, which has everything from boats to water skiing equipment. It's sure to be an unforgettable experience!
12. Stroll Around the Magnificent UC Davis Bee Haven
Take a journey to the beautiful UC Davis Bee Haven, one of the most stunning places on the campus, full of lush, vibrant foliage.
With over 400 varieties of native California plants, Bee Haven is an amazing natural landscape that everyone should experience.
The abundance of vegetation attracts all kinds of bees and other wildlife, such as birds, butterflies, and dragonflies.
As you stroll around this magnificent oasis away from all the hustle and bustle of everyday life, take a moment to breathe in the fresh air and marvel at how fragrant and peaceful it truly is.
So don't miss out on a visit to this serene botanical haven!
13. Discover Cycling History at the US Bicycling Hall of Fame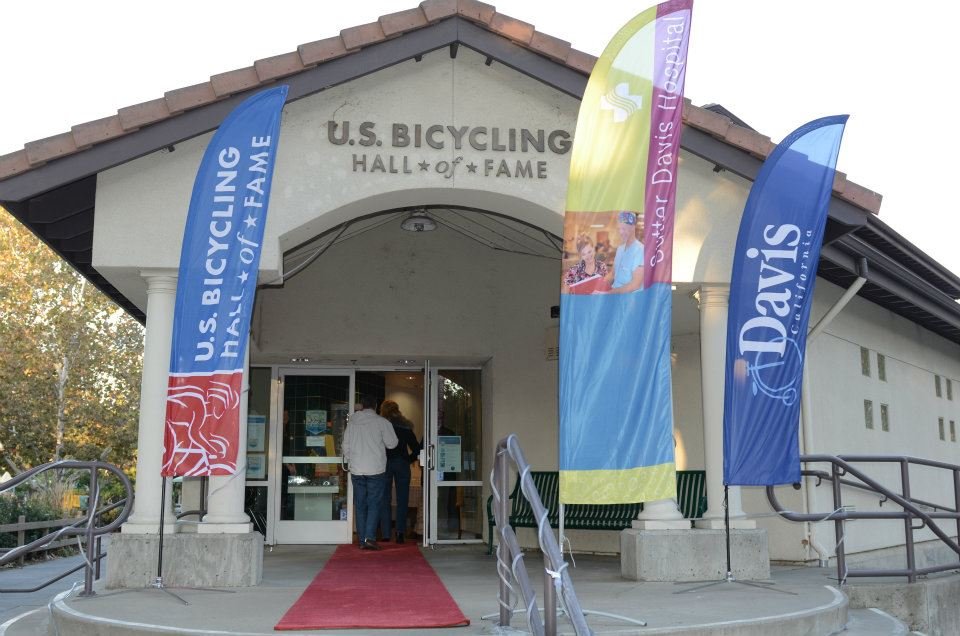 The US Bicycling Hall of Fame, located in Davis, California, is a must-visit if you're a cycling enthusiast!
This amazing museum showcases the finest and most influential cyclists in American history.
From Olympic medalists to world champions, you can discover the incredible stories of their journeys within these walls.
You may even find yourself inspired to lace up those cleats and take up cycling for yourself!
It's an interesting way to both learn about cycling legends and spend an afternoon enjoying Davis' natural beauty—all in one trip.
14. Learn More About Local History at Gaslamp Museum at the Davis-Horton House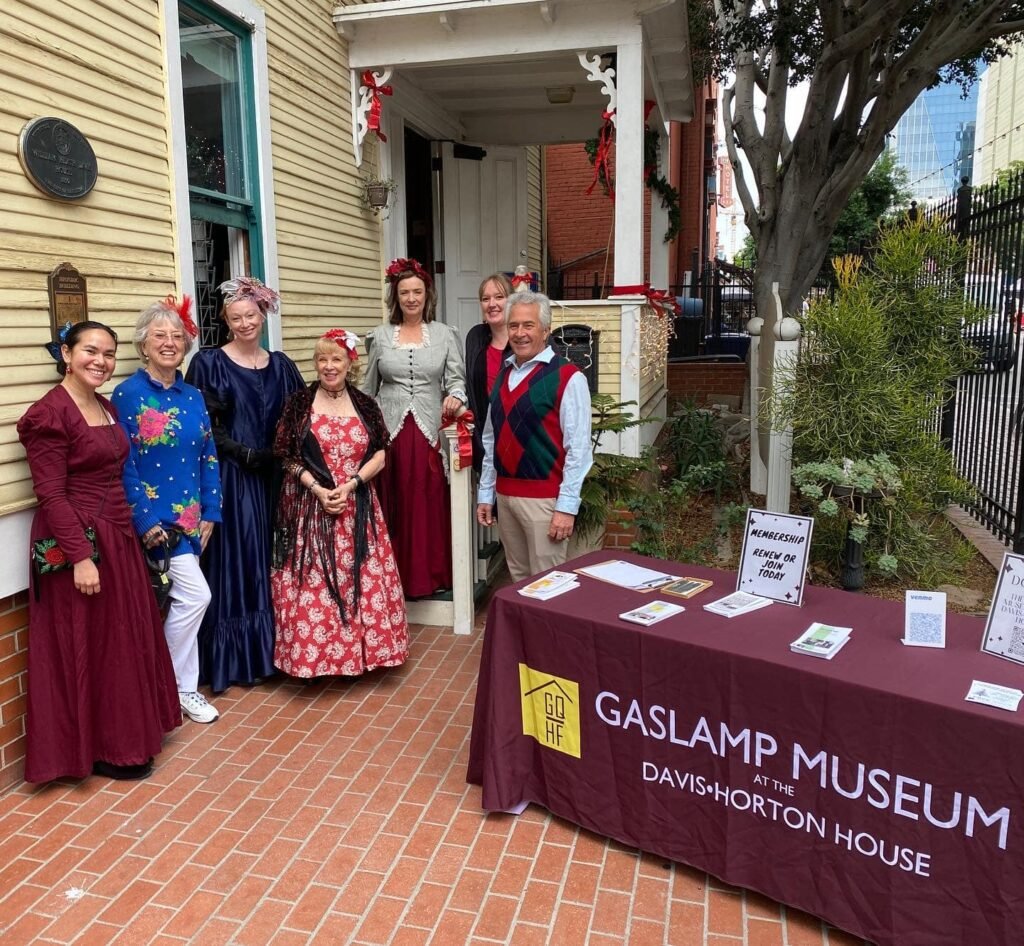 Davis, California, has a unique history that is worth discovering!
The Davis-Horton House is the perfect place to learn more and immerse yourself in Davis' past.
From the agricultural revolution to the rich stories of Davis's life, this museum offers insight into Davis's history and culture that you can't find anywhere else.
Whether you're a Davis native or a tourist, come explore what Davis has to offer—but don't forget to visit the Davis-Horton House first!
15. Soak up the Sun at One of the Many Beautiful Outdoor Spaces in Davis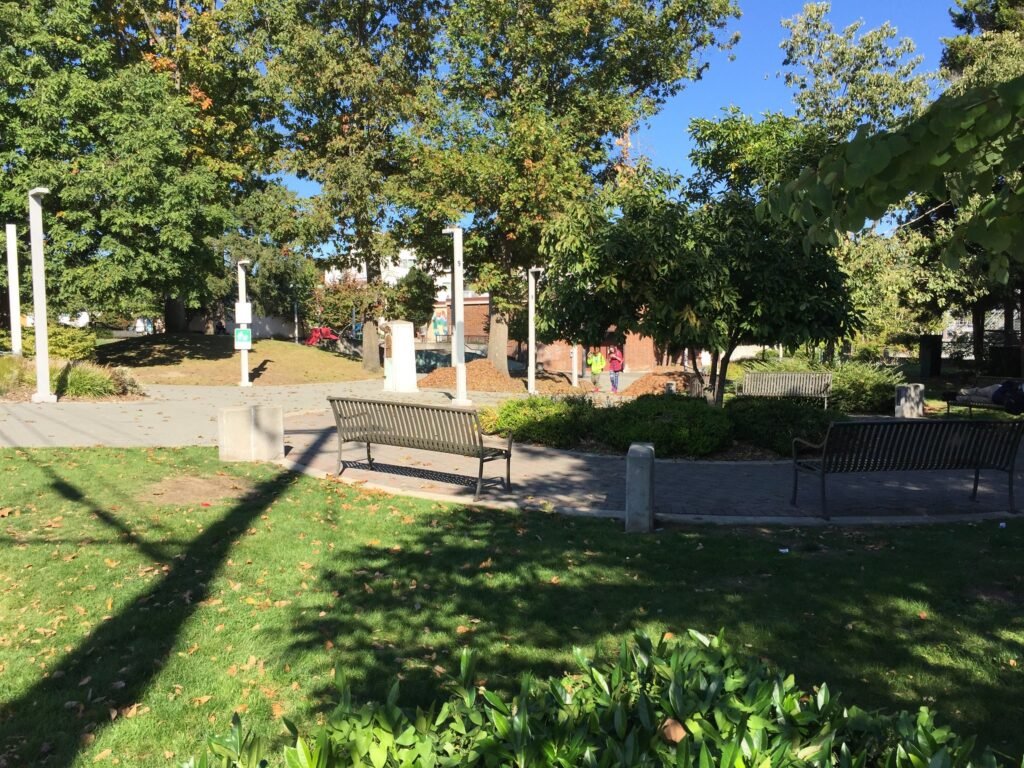 Summer's almost here—what better way to experience it than with a trip to one of Davis' beautiful outdoor spaces?
There's no shortage of breathtaking sights and activities in Central Park, with its towering trees and meandering pathways, or in Russell Park, with its lovely lake and ponds.
From glamping under the stars to sunbathing on the grass, soak up the endless sunshine in these lush spots for a memorable summer season!
16. Support your Favorite College Sports Teams by Watching a Game at UC Davis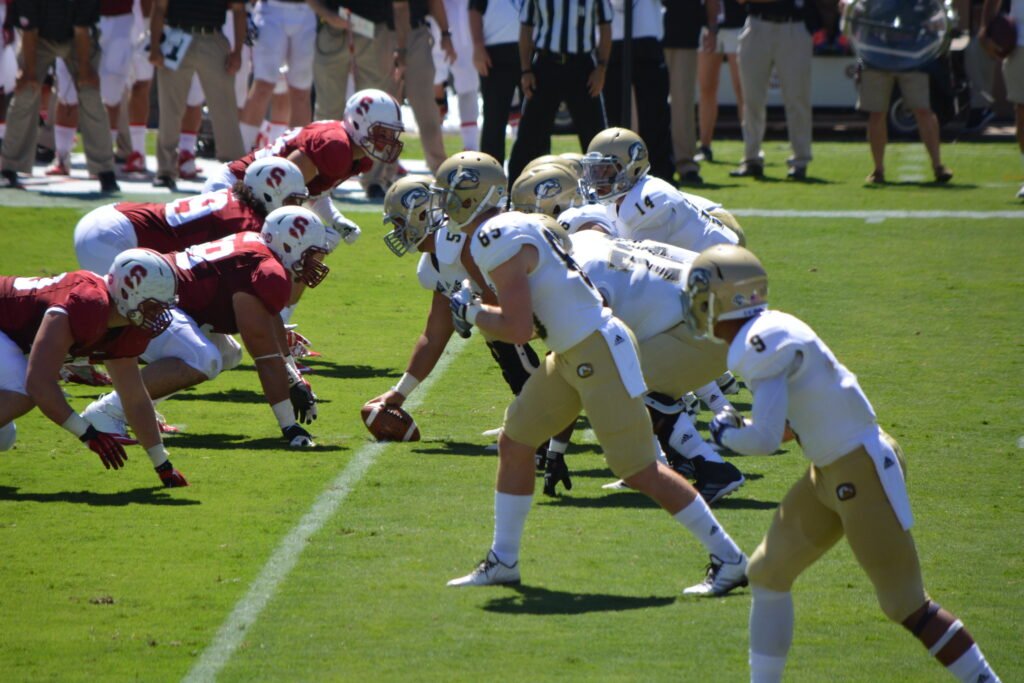 If you're looking for a good way to show your support for your favorite college sports teams, then why not head over to UC Davis?
Go to the stadium and watch a game—you'll have an awesome time! Supercharge that pre-game excitement with some tailgating in the parking lot, and get ready for a rowdy, thrilling experience.
From football and basketball to volleyball, lacrosse, swimming, and golf, the Aggies are sure to give you an action-packed afternoon full of potential.
Whether or not you know or care much about sports, everyone is welcome to join in the lively atmosphere.
Get ready for a memorable day filled with plenty of fun!
17. Catch a show at the Mondavi Center for the Performing Arts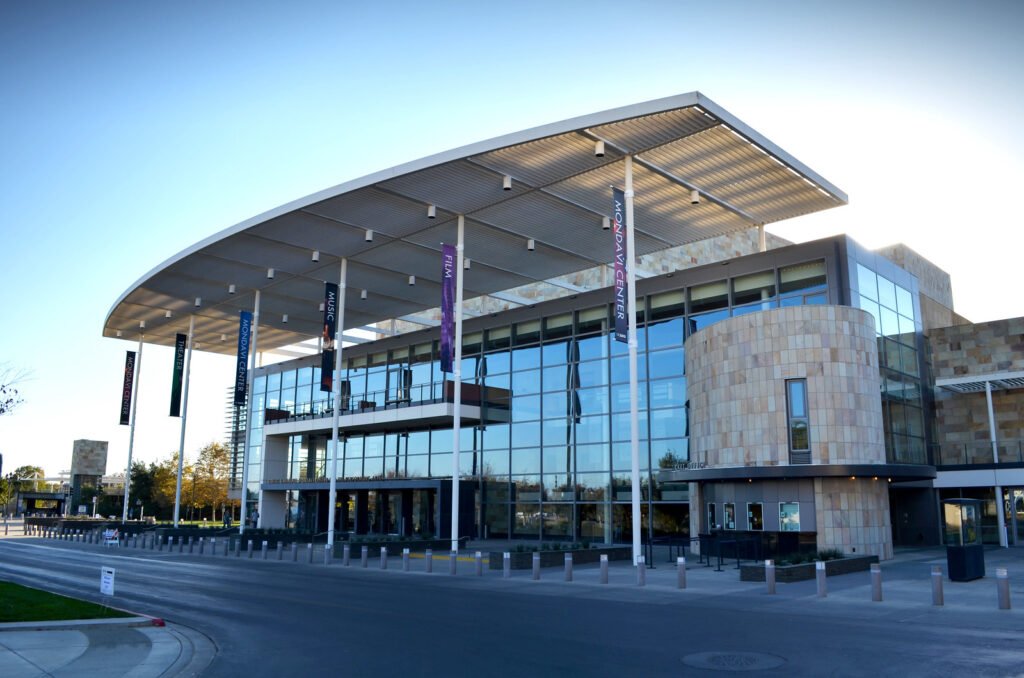 Looking for an evening of entertainment that fuses culture, humor, and a unique experience?
Look no further than the Mondavi Center for the Performing Arts, a world-class venue located on the campus of the University of California, Davis.
Here you will find exciting events featuring live music and theater performances from across the globe—some familiar, some new, and some emerging.
There is plenty to do, from Broadway musicals to children's operas, and Shakespeare classics to groundbreaking performances inspired by local talent.
With top-notch facilities, excellent acoustics, and an inviting atmosphere, visiting the Mondavi Center promises a memorable night out!
18. Spend an Exciting Day at Explorit Science Center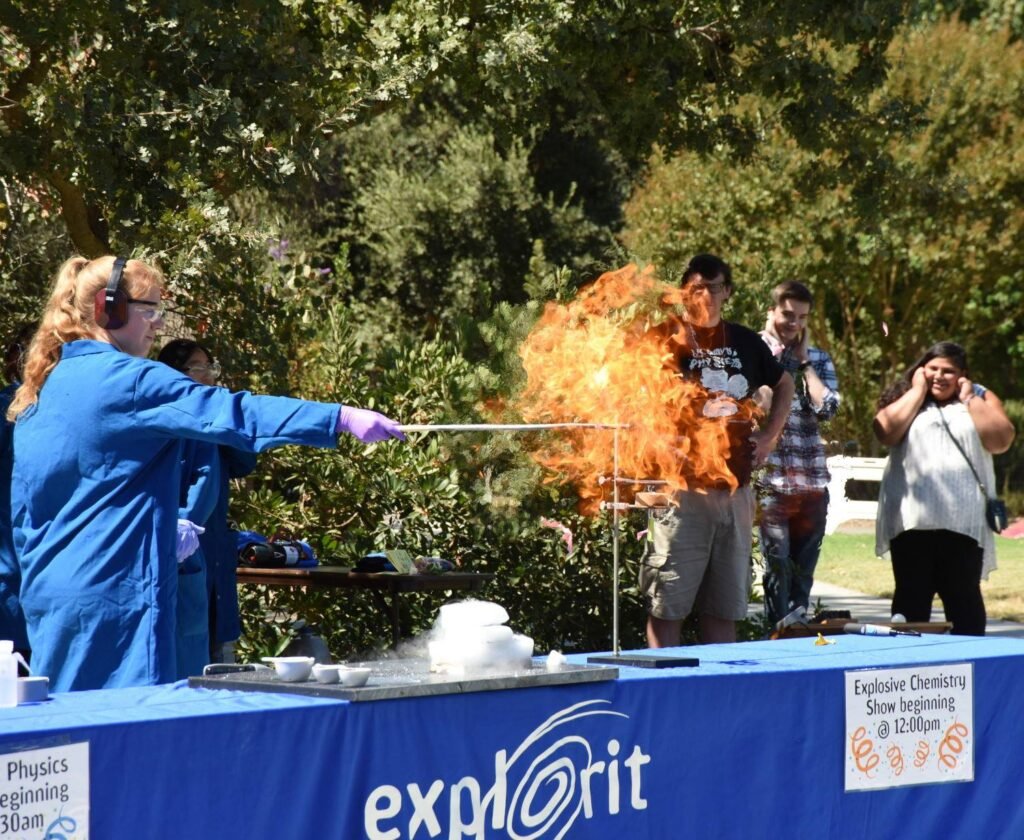 Looking for an exciting and fun day? Look no further than the Explorit Science Center in Davis, California!
This amazing center offers something for everyone, from young children to adults.
Kids will love the creative and hands-on exhibits that explore our interconnected world.
From learning about sustainable agriculture to experiencing an earthquake simulator, there's something new and exciting for everyone.
Parents can take part in educational programs about environmental science or join in the mission to develop a more sustainable future.
Explorit is sure to provide a great learning experience full of amazing discoveries!
19. Get up Close and Personal With Wildlife at Yolo Bypass Wildlife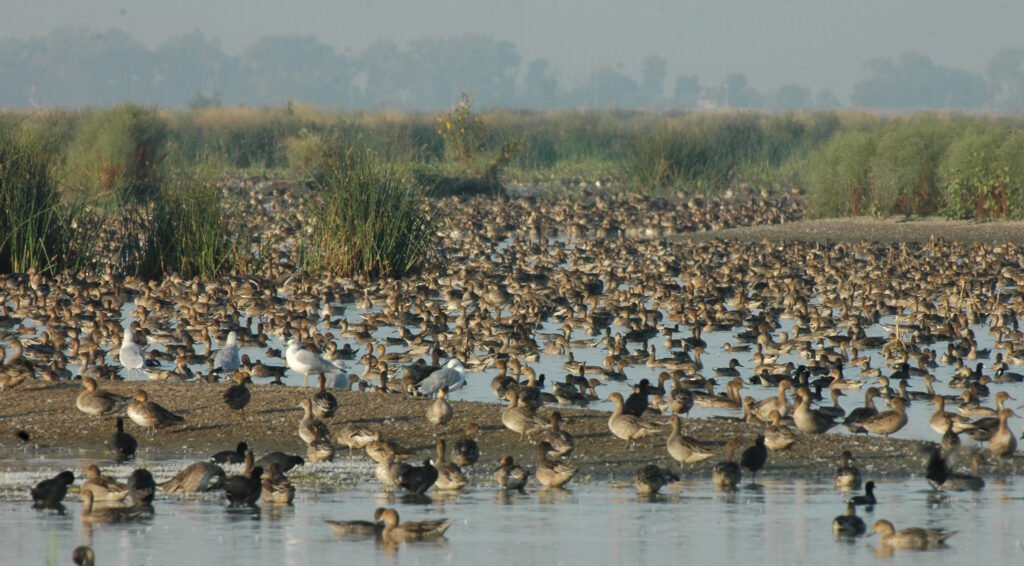 If you want to experience nature in a more intimate way, Yolo Bypass Wildlife Area is the place for you!
Located in central California, the area encompasses over 20,000 acres of lush habitat and welcomes all seekers of close wildlife encounters.
Whether you're a bird watcher, an amateur photographer hoping to capture a beautiful image, or someone looking to explore the outdoors on foot or horseback; Yolo Bypass Wildlife has it all.
Open every day throughout the year, this vibrant sanctuary offers amazing educational programs featuring live animals and guided tours.
From discovering tule elk and waterfowl to spotting raptors and migrating butterflies, get ready for an immersive adventure and connect with nature up close.
20. See the Exotic and Diverse Insects on Display at the Bohart Museum of Entomology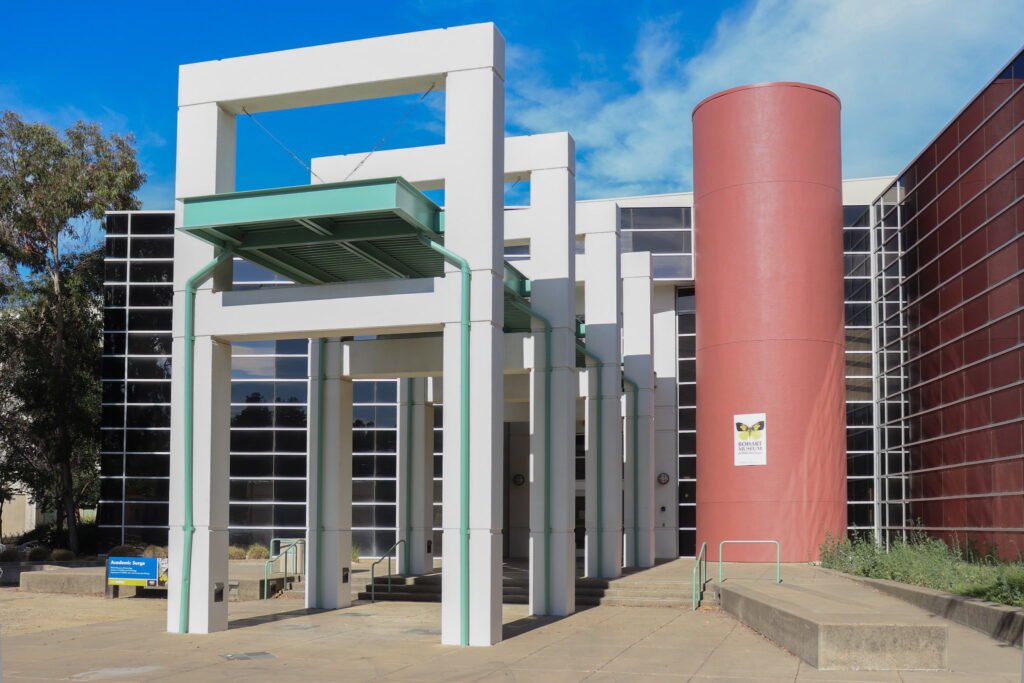 If you're looking for something unique and adventurous, visiting the Bohart Museum of Entomology can be an exciting experience!
With over seven million specimens on display, you'll be able to explore a seemingly endless variety of insect species, from the most common and familiar to spectacularly rare and exotic ones.
Take a peek inside the cabinets, study identifying features with magnifying glasses, or sit back and observe live ants in their ant farm.
The Bohart Museum of Entomology has something to satisfy inquiring minds of all ages; it truly is an incredible journey just waiting to be explored.
21. See the Raptors Up Close at California Raptor Center
If you are in California and looking for a truly wild experience, look no further than the California Raptor Center.
Located in Sonoma County, the center is home to many of the raptors that you've seen soaring overhead or perched on top of trees.
Get up close and personal with bald eagles, hawks, falcons, owls, and more as they make their way around the park, some even showing off their wingspan!
Guides can answer any questions visitors have about their majestic behavior and fantastic features.
It's a thrill to witness these birds in action from nearby trails or from large viewing windows inside the park, giving everyone a chance to see them up close!
22. Take a Day Trip to Sacramento and Explore the City
If you're looking for an exciting way to spend your day, why not take a trip to Sacramento?
Only 90 miles from San Francisco, Sacramento's many museums, shops, and restaurants make it the perfect starting point for an unforgettable adventure.
From visiting the vintage shops along J Street that are full of unique mementos and antiques to indulging in flavorful dishes from some of the city's most renowned eateries, there is no shortage of interesting things to do during your day trip.
There's even a museum where you can learn all about California's vibrant history—after all, what's a trip without taking in a bit of culture?
With so much to see and do in Sacramento, this would definitely be one day trip worth remembering!