State fairs provide us with everything we've been craving for.
from the blood-pumping dizzying rides to all the fried goodies you can imagine. State fairs are America's favorite pastime activity.
Whether you're looking forward to your county's fair or planning a trip to a nearby one, we've compiled a comprehensive alphabetical list of all California county fairs taking place in 2023.
To connect to an event of interest, simply click on the links. Enjoy!
List of California Fairs
---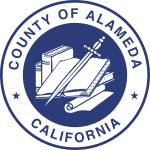 Alameda County
Alameda County Fair
4501 Pleasanton Avenue, Pleasanton, California
Friday, June 16, 2023 through Sunday, July 9, 2023
---
Amador County

Amador County Fairgrounds & Event Center
18621 Sherwood St., Plymouth, California
Thursday, July 27, 2023 through Sunday, July 30, 2023
---
Butte County

Silver Dollar Fair
2357 Fair Street, Chico, California
Thursday, May 25, 2023 through Monday, May 29, 2023
 
Butte County Fair
199 East Hazel Street, Gridley, California
Thursday, August 24, 2023 through Sunday, August 27, 2023
---

Calaveras County

Calaveras County Fairgrounds
2465 Gun Club Road, Angels Camp, California
Thursday, May 18, 2023 through Sunday, May 21, 2023
---
Colusa County

Colusa County Fairgrounds
1301 10th Street (Highway 20), Colusa, California
Thursday, June 8, 2023 through Sunday, June 11, 2023
---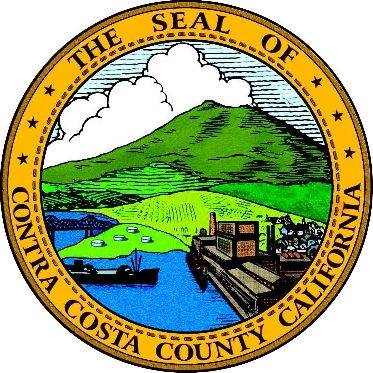 Contra Costa County

Contra Costa County Fairgrounds
1201 West 10th Street, Antioch, California
Thursday, May 18, 2023 through Sunday, May 21, 2023
---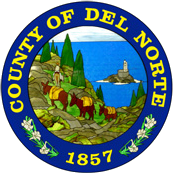 Del Norte County

Del Norte County Fair
421 Highway 101 North, Crescent City, California
Thursday, August 3, 2023 through Sunday, August 6, 2023
---
El Dorado County

El Dorado County Fair & Event Center
100 Placerville Drive, Placerville, California
Thursday, June 15, 2023 through Sunday, June 18, 2023
---
Fresno County

Big Fresno Fair
1121 S. Chance Avenue, Fresno, California
Wednesday, October 4, 2023 through Sunday, October 15, 2023
---
Glenn County

Glenn County Fair
221 E. Yolo St., Orland, California
Thursday, May 18, 2023 through Sunday, May 21, 2023
---
Imperial County

California Mid-Winter Fair & Fiesta
200 East Second Street, Imperial, California
Friday, March 3, 2023 through Sunday, March 12, 2023
---
Inyo County

Eastern Sierra Tri-County Fair
475 Sierra Street, Bishop, California
Thursday, August 31, 2023 through Sunday, September 3, 2023
---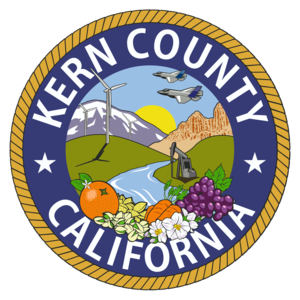 Kern County

Kern County Fair & Event Center
1142 South "P" Street, Bakersfield, California
Wednesday, September 20, 2023 through Sunday, October 1, 2023

Desert Empire Fair
520 South Richmond Road, Ridgecrest, California
Friday, October 20, 2023 through Sunday, October 22, 2023
---
Kings County

Kings Fair
810 S. 10th Ave, Hanford, California
Thursday, June 15, 2023 through Sunday, June 18, 2023
---
Lake County

Lake County Fair
401 Martin St., Lakeport, California
Thursday, August 31, 2023 through Sunday, September 3, 2023
---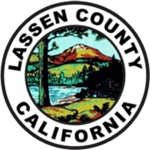 Lassen County

Lassen County Fair
195 Russell Avenue, Susanville, California
Wednesday, July 19, 2023 through Sunday, July 23, 2023
---
Los Angeles County

Schools' Agriculture and Nutrition Program
1101 W. McKinley Avenue, Pomona, California
Friday, May 5, 2023 through Monday, May 29, 2023

Los Angeles County Fair
1101 W. McKinley Ave, Pomona, California
Friday, May 5, 2023 through Monday, May 29, 2023
---
Madera County

Chowchilla-Madera County Fair
1000 S. Third Street, Chowchilla, California
Wednesday, May 17, 2023 through Sunday, May 21, 2023

Madera District Fair
1850 West Cleveland Ave. , Madera, California
Thursday, September 7, 2023 through Sunday, September 10, 2023
---
Marin County

Marin County Fair & Exposition
10 Avenue of the Flags, San Rafael, California
Friday, June 30, 2023 through Tuesday, July 4, 2023
---
Mariposa County

Mariposa County Fair & Homecoming
5007 Fairgrounds Road, Mariposa, California
Friday, September 1, 2023 through Monday, September 4, 2023
---
Mendocino County

Mendocino County Fair & Apple show
14400 Highway 128, Boonville, California
Friday, September 22, 2023 through Sunday, September 24, 2023

Redwood Empire Fair
1055 N. State Street, Ukiah, California
Thursday, August 3, 2023 through Sunday, August 6, 2023
---

Merced County

Merced County Fair
900 Martin Luther King Jr. Way, Merced, California
Wednesday, June 7, 2023 through Sunday, June 11, 2023

Merced County Spring Fair
403 F Street, Los Banos, California
Wednesday, May 3, 2023 through Sunday, May 7, 2023
---
Modoc County

Modoc District Fair
1 Center Street, Cedarville, California
Thursday, August 24, 2023 through Sunday, August 27, 2023
---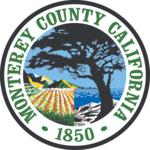 Monterey County

Monterey County Fair & Event Center
2004 Fairground Road, Monterey, California
Thursday, August 31, 2023 through Tuesday, September 5, 2023

Salinas Valley Fair
625 Division St., King City, California
Thursday, May 18, 2023 through Sunday, May 21, 2023
---
Napa County

Napa Valley Exposition
575 Third Street, Napa, California
Thursday, August 10, 2023 through Sunday, August 13, 2023
---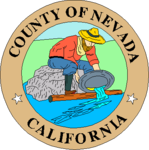 Nevada County

Nevada County Fairgrounds
11228 McCourtney Road, Grass Valley, California
Wednesday, August 9, 2023 through Sunday, August 13, 2023
---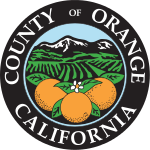 Orange County

OC Fair & Event Center
88 Fair Drive, Costa Mesa, California
Friday, July 14, 2023 through Sunday, August 13, 2023
---
Placer County

Gold Country Fairgrounds & Event Center
1273 High Street, Auburn, California
Thursday, September 7, 2023 through Sunday, September 10, 2023

Placer County Fair @The Grounds
451 Los Vegas Avenue, Roseville, California
Thursday, June 22, 2023 through Sunday, June 25, 2023
---
Plumas County

Plumas-Sierra County Fair
204 Fairgrounds Road, Quincy, California
Thursday, July 27, 2023 through Sunday, July 30, 2023
---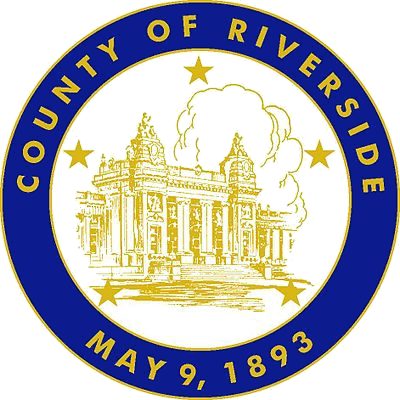 Riverside County

Riverside Co. Fair & National Date Festival
82-503 HWY 111, Indio, California
Friday, February 17, 2023 through Sunday, February 26, 2023

Colorado River Fair
591 N. Olive Lake Blvd. , Blythe, California
Thursday, March 16, 2023 through Sunday, March 19, 2023
---
Sacramento County

Sacramento County Fair
1600 Exposition Blvd., Sacramento, California
Thursday, May 25, 2023 through Monday, May 29, 2023
California Exposition & State Fair
1600 Exposition Blvd, Sacramento, California
Friday, July 14, 2023 through Sunday, July 30, 2023
---
San Benito County

San Benito County Fair
9000 Airline Highway, Tres Pinos, California
Friday, September 29, 2023 through Sunday, October 1, 2023
---
San Bernardino County

National Orange Show Event Center
689 South "E" Street, San Bernardino, California
Wednesday, April 19, 2023 through Sunday, April 23, 2023
---
San Diego County

San Diego County Fair
2260 Jimmy Durante Blvd., Del Mar, California
Wednesday, June 7, 2023 through Tuesday, July 4, 2023
---
San Luis Obispo County

California Mid-State Fair
2198 Riverside Ave, Paso Robles, California
Wednesday, July 19, 2023 through Sunday, July 30, 2023
---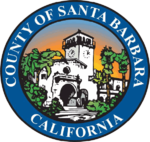 Santa Barbara County

Santa Maria Fairpark
937 S. Thornburg Street, Santa Maria, California
Wednesday, July 12, 2023 through Sunday, July 16, 2023
---
Santa Clara County

Santa Clara County Fair
344 Tully Road, San Jose, California
Thursday, July 27, 2023 through Sunday, July 30, 2023
---

Santa Cruz County

Santa Cruz County Fair
2601 East Lake Ave. , Watsonville, California
Wednesday, September 13, 2023 through Sunday, September 17, 2023
---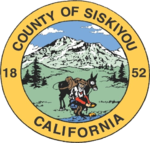 Siskiyou County

Siskiyou Golden Fairgrounds
1712 Fairlane Road, Yreka, California
Wednesday, August 9, 2023 through Sunday, August 13, 2023

Tulelake-Butte Valley Fair
800 S. Main Street, Tulelake, California
Thursday, September 7, 2023 through Sunday, September 10, 2023
---
Solano County

Dixon May Fair
655 South First St., Dixon, California
Thursday, May 11, 2023 through Sunday, May 14, 2023
---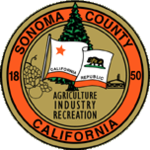 Sonoma County

Cloverdale Citrus Fair
1 Citrus Fair Drive, Cloverdale, California
Friday, February 17, 2023 through Monday, February 20, 2023

Sonoma-Marin Fairgrounds & Event Center
175 Fairgrounds Drive, Petaluma, California
Wednesday, June 21, 2023 through Sunday, June 25, 2023
---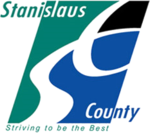 Stanislaus County

Stanislaus County Fairgrounds
900 N. Broadway, Turlock, California
Friday, July 7, 2023 through Sunday, July 16, 2023
---
Sutter County

Yuba-Sutter Fairgrounds Event Center
442 Franklin Ave., Yuba City, California
Thursday, June 22, 2023 through Sunday, June 25, 2023
---
Tehama County

Tehama District Fairgrounds
650 Antelope Blvd, Red Bluff, California
Thursday, May 4, 2023 through Sunday, May 7, 2023
---
Trinity County

Trinity County Fair
6000 Highway 3, Hayfork, California
Thursday, July 13, 2023 through Sunday, July 16, 2023
---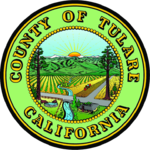 Tulare County

Tulare County Fair
620 South K Street, Tulare, California
Wednesday, September 13, 2023 through Sunday, September 17, 2023
---
Tuolumne County

Mother Lode Fair
220 Southgate Drive, Sonora, California
Thursday, June 29, 2023 through Sunday, July 2, 2023
---
Ventura County

Ventura County Fairgrounds & Event Center
10 W. Harbor Blvd., Ventura, California
Wednesday, August 2, 2023 through Sunday, August 13, 2023
---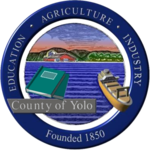 Yolo County

Yolo County Fair
1125 East Street, Woodland, California
Tuesday, August 15, 2023 through Saturday, August 19, 2023