Pismo Beach is a fantastic coastal escape from the hustle and bustle of city life.
This charming seaside city blends natural beauty and surfing charm to create a one-of-a-kind destination.
There are enough attractions in Pismo Beach to keep you busy for days, from the beachfront pier and miles of sand dunes to the addictive and tasty seafood.
Adrenaline junkies will jump at the chance to ride ATVs across sand dunes, surf the famous California waves and explore the cliffside coves.
Families with kids will enjoy Dinosaur Caves Park and Pismo Beach Monarch Butterfly Grove.
So pack your sunscreen and put on your flip-flops – Pismo Beach is a must-visit destination on the Central Coast!
Where is Pismo Beach?
Pismo Beach is located on the central coast of California, about halfway between Los Angeles and San Francisco.
The town is situated on a long stretch of sandy beach, and there are several piers that extend out into the water.
Pismo Beach offers a variety of restaurants and shops, as well as a boardwalk that runs the length of the beach.
Whether you're looking for a relaxing beach vacation or an action-packed getaway, Pismo Beach has something to offer everyone.
What is Pismo Beach known for?
Thanks to its location and mild climate, Pismo Beach is a popular destination for surfing, swimming, and sunbathing.
The city pier is a great place to go fishing, with plenty of charter boats that offer deep-sea fishing trips.
Pismo Beach has a variety of stores, restaurants, and hotels in addition to its natural attractions, visitors can find everything from souvenirs to fine dining in the city's downtown area.
Pismo Beach also plays host to a number of annual events, including the Clam Festival and the Sand & Sea Celebration.
The Pismo Beach Clam Festival is an annual event that celebrates the town's love of clam chowder. Held each October, this festival attracts visitors from all around California.
7 Things to Do at Pismo Beach
Pismo Beach is named after the Pismo clam, a mollusk that is common in the area.
If you're looking for a seafood feast, be sure to try out some clam chowder while you're here!
But that's not all – There are plenty of activities to enjoy around Pismo Beach!
From Sand dunes and bluffs to butterflies, sea caves, and hikes. Here are 7 activities that will keep you entertained during your stay.
#1 Start Your Day Fresh at Pismo Beach and Pier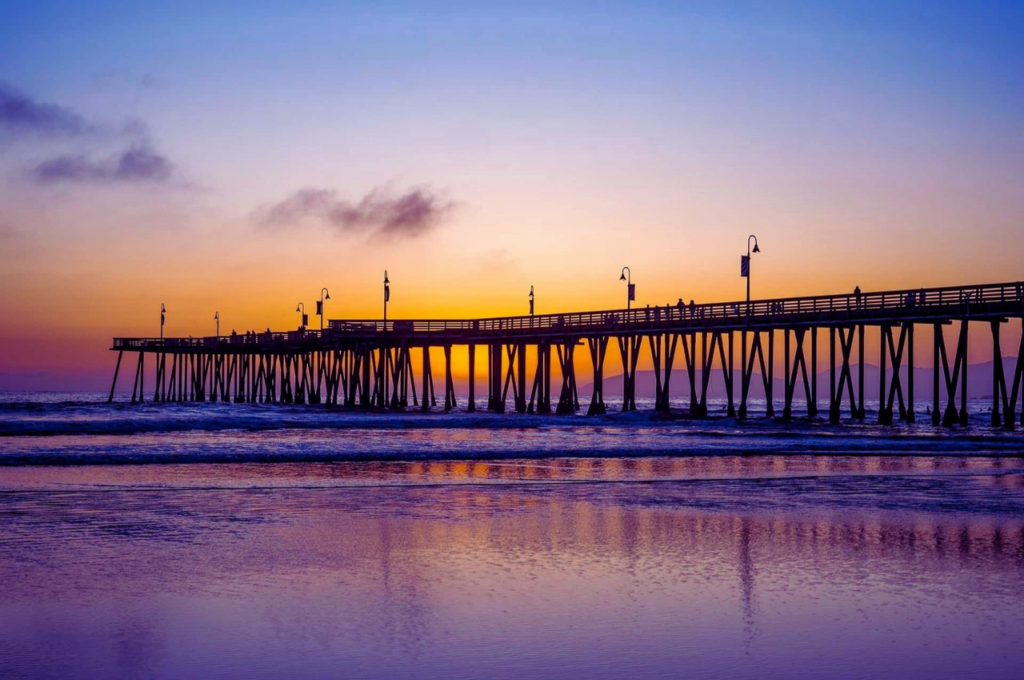 Pismo State Beach is one of California's best-kept secrets. 
This hidden gem is located just north of Santa Barbara, and it offers a wide range of activities for the whole family.
From swimming and sunbathing to fishing and kayaking, there's something for everyone at Pismo State Beach.
The best time to visit is during the summer months when the weather is warm and the waves are perfect for surfing.
However, even during the off-season, there's still plenty to do at this beautiful beach.
So whether you're looking for a romantic getaway or a fun-filled vacation, be sure to add Pismo State Beach to your list.
#2 Explore The Historic Hearst Castle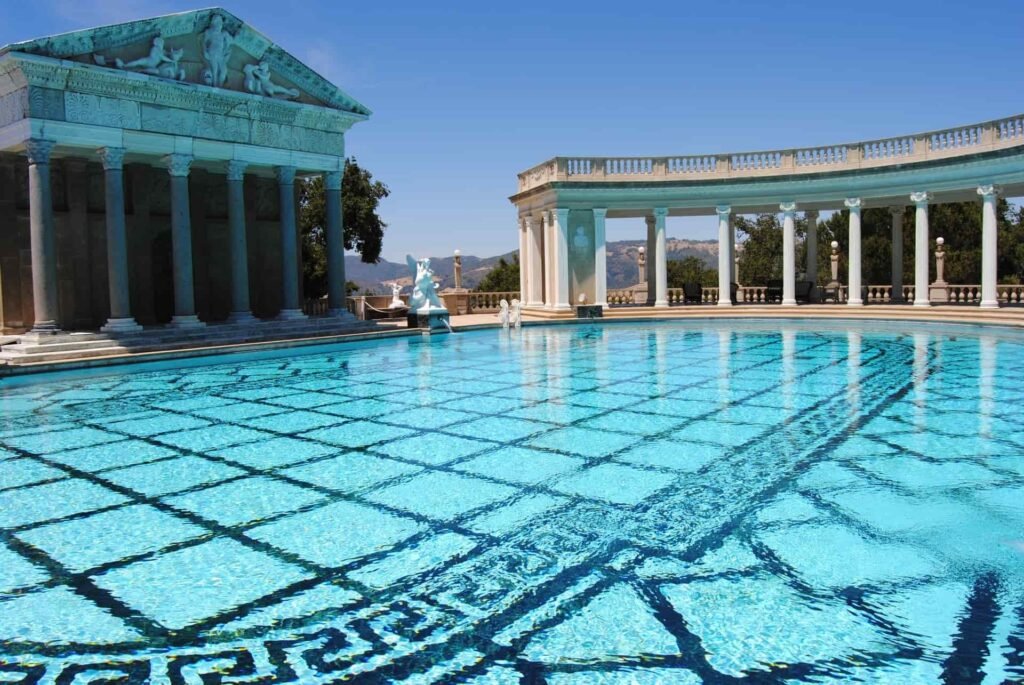 Hearst Castle is a must-see for visitors to the Central Coast. 
The opulent estate was once the home of publishing magnate William Randolph Hearst and his wife, actress Marion Davies.
The Hearst estate, dubbed "La Cuesta Encantada" (Spanish for "The Enchanted Hill"), was the brainchild of William Randolph Hearst and San Francisco architect Julia Morgan.
Construction began in 1919 and continued for 30 years – a true testament to their dedication to the project!
Today, the castle is open to the public and offers tours of its lavish interior.
To get there, take Highway 101 north to San Simeon and follow the signs to Hearst Castle.
The trip will take about an hour and a half.
#3 Reconnect With Nature at Oceano Dunes
Oceano Dunes is a great place for visitors who want to experience the Central Coast's natural beauty. 
The dunes are home to a variety of plant and animal life and offer stunning views of the Pacific Ocean.
If you're looking for an adrenaline rush, then don't miss the opportunity to fly up and down the massive mounds of sand on your ATV. It's a thrilling experience that you'll never forget.
Visitors can also enjoy a variety of activities, including horseback riding, sandboarding, and surfing.
The Oceano Dunes SVRA is one of the best beaches in California for bonfires – you can even build your fire right on the sand! Just be sure to use driftwood from the beach, or bring your own.
And don't worry about staying in a designated fire ring – you can dig your own pit or just build a fire directly on the sand.
#4 Unwind at The Monarch Butterfly Grove
If you're looking for a fun, family-friendly activity, visit the Pismo Beach Monarch Butterfly Grove. 
The Monarch Butterfly Grove is one of Pismo Beach's most popular attractions.
As the weather starts to cool down, the monarch butterflies make their annual journey from as far north as Canada all the way to Mexico.
While there are other places you can see them, the Monarch Grove in Pismo Beach is one of the largest on the west coast – and it's definitely worth a visit!
Right now they estimate that there are around 30,000 butterflies fluttering around.
If you're near the San Luis Obispo area these months, make sure to stop by North Beach Grove at Pismo Beach to witness thousands of colorful butterflies hanging upside down from the Monterey Pines and Eucalyptus Trees.
#5 Check Out The Dinosaur Caves Park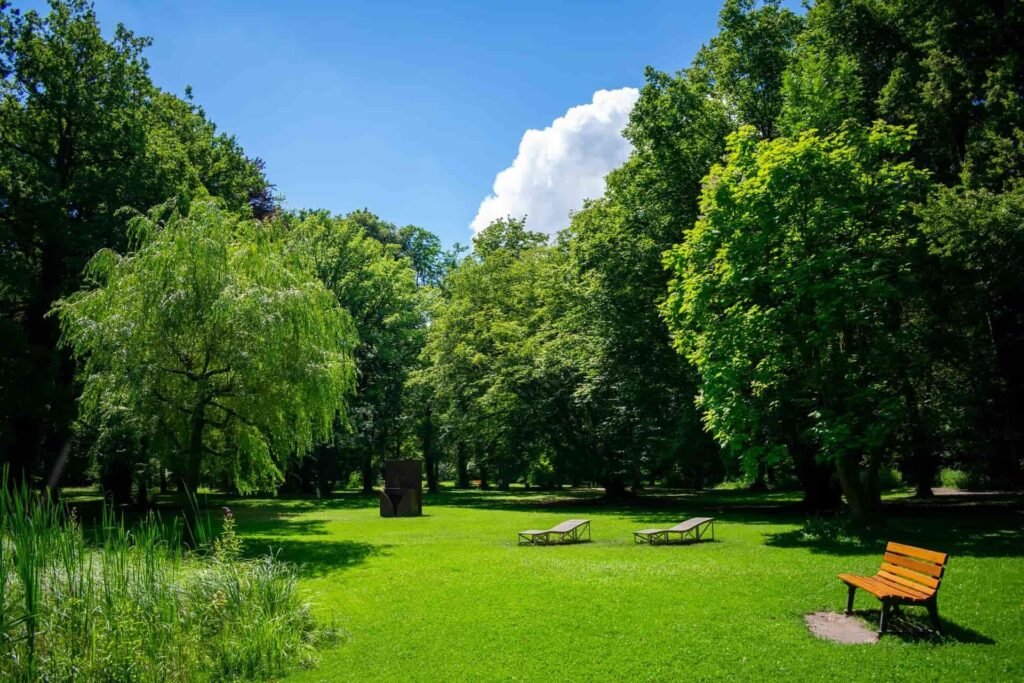 Dinosaur Caves Park is a great place to take the family for a day of fun. 
This park is a hidden gem, located right on the cliffs overlooking the coast. It features a beautiful running trail and the signature attraction; the unique dinosaurs in the sand for kids to play on.
Dinosaur Park, located right off Highway 101, provides stunning views of the Pacific Ocean – perfect for capturing amazing photographs, hosting a wedding ceremony, or simply spending time with family and friends.
If you're looking for an easy hike with stunning coastal views, the Dinosaur Caves Bluff Trail is a great option.
It's only 1.2 miles long, but you can make it as challenging or relaxing as you want by hiking the whole thing or just catching a glimpse from a few of the overlooks.
The park features caves that can be explored, a playground, and an area where visitors can see dinosaur fossils.
#6 Experience Pismo Beach Clam Festival
The Pismo Beach Clam Festival is a must-attend event for seafood lovers. 
The annual clam festival is a longstanding tradition that has brought the community together for 75 years.
The festival features clam chowder contests, live music, and a variety of other activities.
It's a two-day event featuring vendors, food, and lots of activities for kids – including a parade with floats featuring little mermaids and dancers strolling down Price Street.
There is also a large selection of seafood selling everything from clam chowder to lobster rolls.
The Pismo Beach Clam Festival takes place in October and is a great way to kick off fall. Best of all Admission is free!
#7 Go Kayaking Through Pismo Beach Sea Caves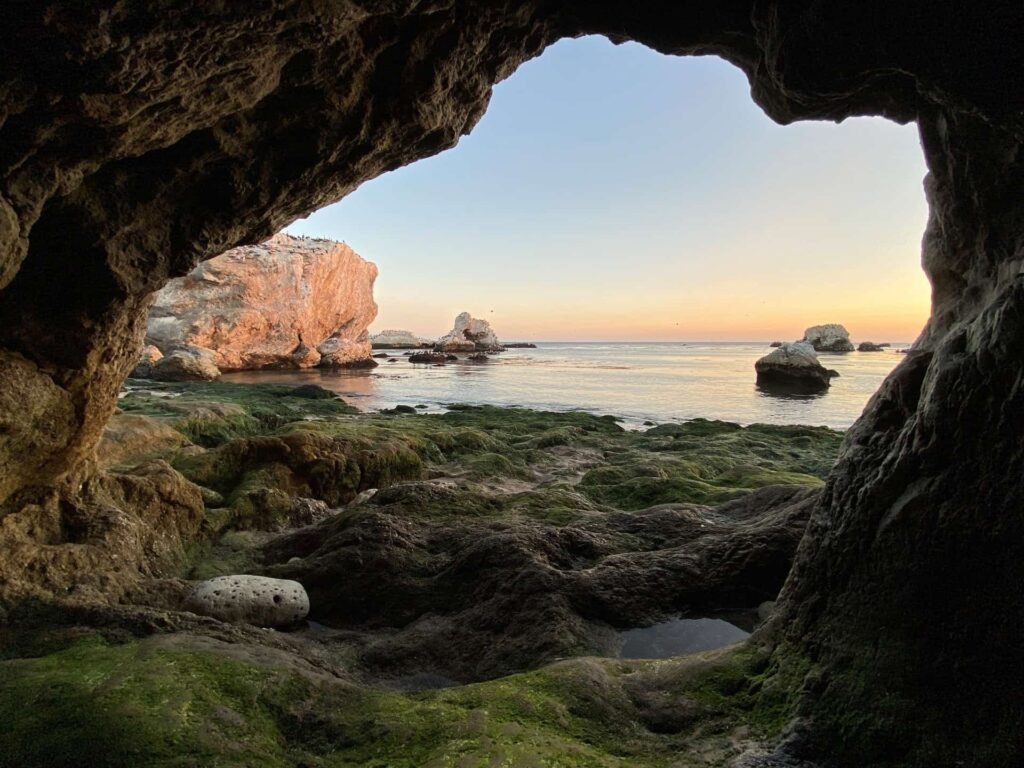 If you're looking for an adventure, kayaking through Pismo Beach's sea caves is a must. 
For kayakers of all levels, the Cave Excursion offers a unique experience that can only be accessed by boat.
This guided tour includes a series of arches, caves, and rock gardens that are perfect for exploring.
Be sure to check the weather conditions before heading out, as high winds and waves can make the experience dangerous.
Once you're in the caves, you'll be surrounded by beautiful rock formations and the sound of waves crashing against the cliffs.
It's an extraordinary experience that you'll never forget.
Places to Stay at Pismo Beach
There are plenty of great places to stay in Pismo Beach.
If you're looking for a luxurious experience, the Sandcastle Inn is a great option. They offer beachfront rooms with stunning views of the Pacific Ocean.
Or, if you're looking for something a little more affordable, try the Sea Breeze Inn. They're located just a few blocks from the beach and offers rooms with kitchens and private balconies.
No matter what you're looking for, Pismo Beach has a place for you to stay.
Best Cafes and Restaurants in Pismo Beach
There are also many great places to eat in Pismo Beach.
One of my favorites is the Splash Café. They have a huge menu with something for everyone, and the prices are very reasonable.
Another great option is The Cracked Crab. They serve up amazing fresh seafood dishes that will leave your taste buds satisfied.
If you're looking for something a little more casual, check out Pismo Beach Diner. They have classic diner food like burgers and fries.
And if you're looking for something sweet, The Pie Hole is the place to go. They have delicious pies and coffee, as well as a great atmosphere.
So, what are you waiting for? Pismo Beach awaits!