San Diego is a fantastic city to explore.
Home to breathtaking coastal views, exciting attractions, and vibrant culture, it's no wonder it's consistently voted one of the top 50 cities to live in the world in 2023.
But did you know that there are tons of wonderful free things to do in San Diego?
If you're planning a trip or just looking for something fun and budget-friendly this weekend, look no further!
We've curated a list of 38 free activities that will give you an authentic San Diego experience without breaking the bank.
From cultural tours in Balboa Park to exploring Gaslamp Quarter, dive into our insider's guide for some top-notch recommendations by a San Diego local!
1. Explore the Magnificent Balboa Park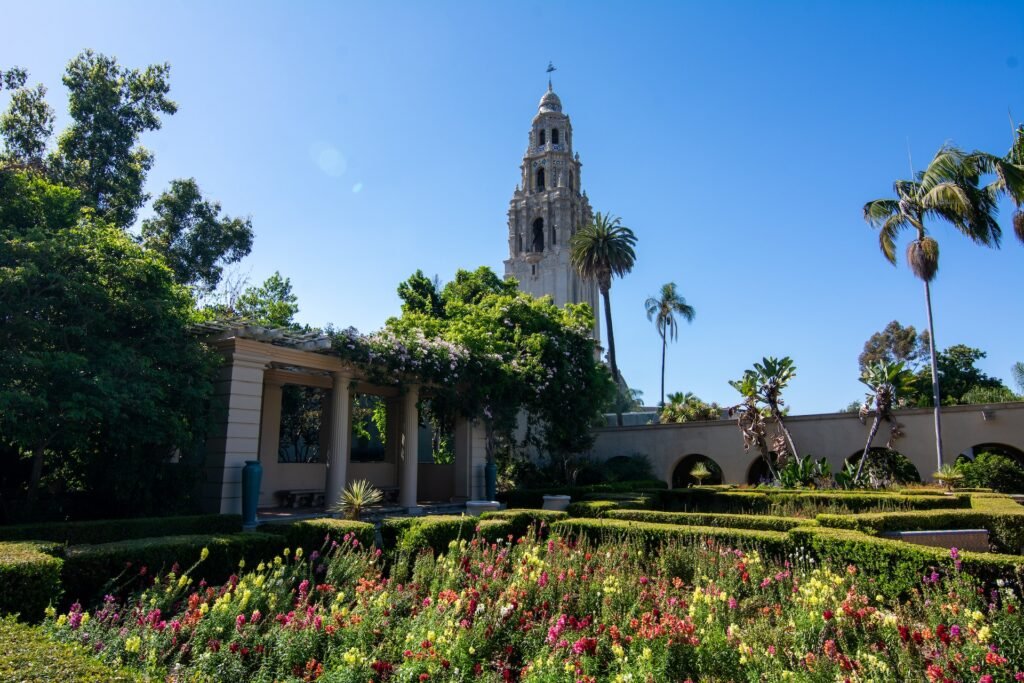 Have you ever wanted to take a journey to explore incredible trails, beautiful gardens, and world-class museums without having to pay costly admission fees?
At Balboa Park in San Diego, you are invited to experience the sights and sounds of this terrific attraction, free of charge!
Spend the day watching the many performances in the Spanish Village Art Center or discovering eclectic art exhibitions at the Museum of Photographic Arts.
With hiking trails and playgrounds scattered throughout the grounds, there's something fun here for everyone—even those on a tight budget!
2. Hike Through Torrey Pines State Reserve
Going out for a hike can be a great way to relax and clear your head.
But why not make it extra special by heading out to Torrey Pines State Natural Reserve?
Here you'll find so much more than just stunning natural beauty; with free access to Torrey pines gliderport, you're free to explore this incredible park as much as your heart desires!
With miles of trails leading to unique sights like soaring cliffs and quiet beaches, there's something new around every corner that will take your breath away.
Whether you're looking for a peaceful walk or an adventurous trek, make sure Torrey Pines Park isn't skipped on your next outing—no matter the price tag!
3. Stroll Along the Ocean Beach Pier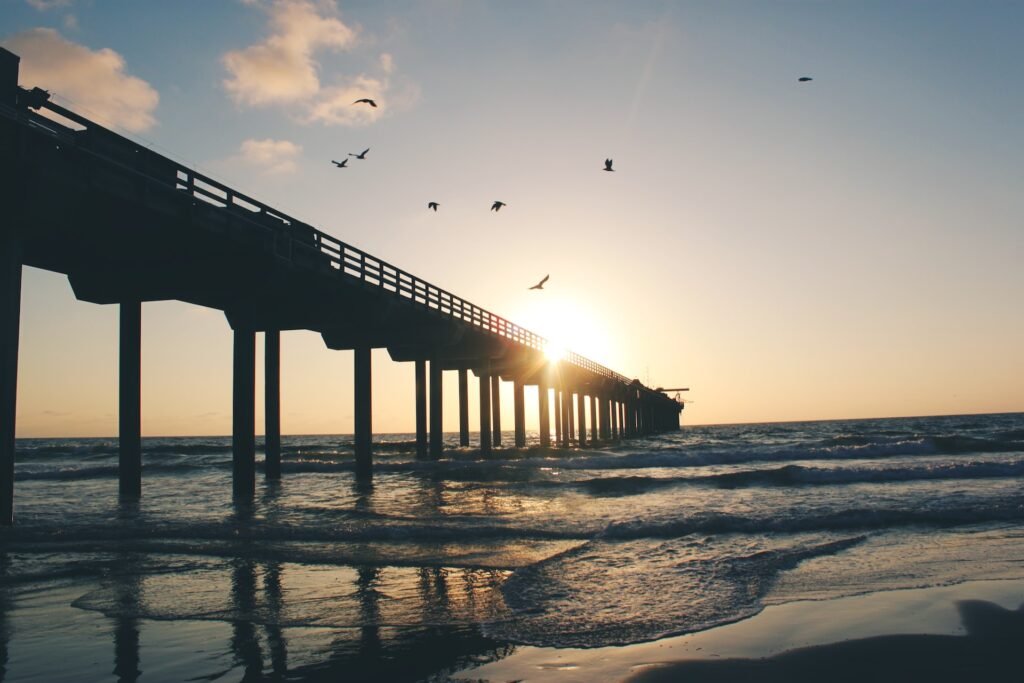 What better way to explore the city of San Diego than a stroll along its beautiful Ocean Beach Pier?
Feel the sand between your toes as you take in the amazing views that can be seen from this pier.
Gaze at the horizon, watch for dolphins and whales, or simply relax and unwind with delicious ice cream.
You never know what surprises await you as you wander through this lively coastal spot—some of which might not even cost you a penny!
See why Ocean Beach Pier has been such an iconic part of San Diego's history—it's well worth experiencing it for yourself!
4. Visit La Jolla Cove, California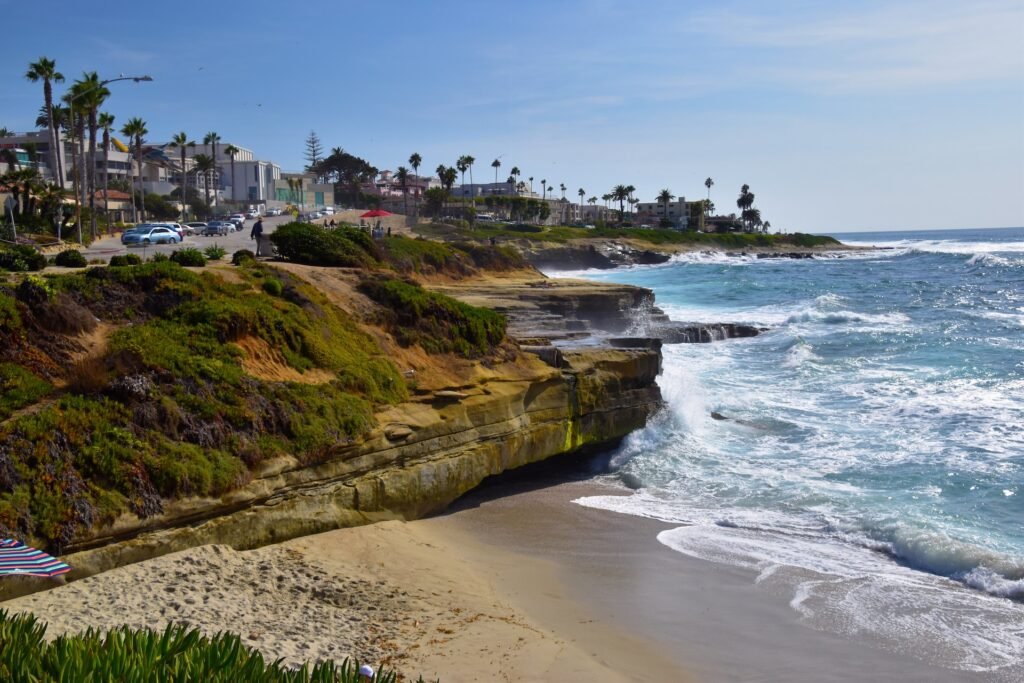 La Jolla Cove offers breathtaking views, from towering cliffs that overlook the ocean to sea lions basking in the sun!
Best of all, admiring this postcard-perfect scene is entirely free.
Pack up a picnic lunch and take a leisurely stroll along the sand to take in the sights, sounds, and smells of La Jolla Cove.
It's an experience you won't soon forget! And who knows—maybe you'll even find some shells or treasure that was once left by a sea creature.
Exploring La Jolla Cove will make you feel like a kid going on an adventure again.
So grab your squad and head over for a fun day at the beach!
5. Discover the Fascinating Ecosystems at La Jolla Shores Beach Tide Pools
La Jolla tide pools in California offer an opportunity to explore some of the most vibrant and diverse ecosystems in the world.
Not only is it a spot to enjoy the beauty of an array of marine life, but it's also a chance to learn about these amazing organisms.
From sea anemones, crabs, and fish to starfish, sponges, and sea urchins, there is always something new and exciting waiting at La Jolla's tide pools.
not to mention the breathtaking view of the cliffs that overlook the shoreline!
What better way to spend a day than marveling at nature's wonders?
6. Explore the History and Culture of Old Town San Diego State Historic Park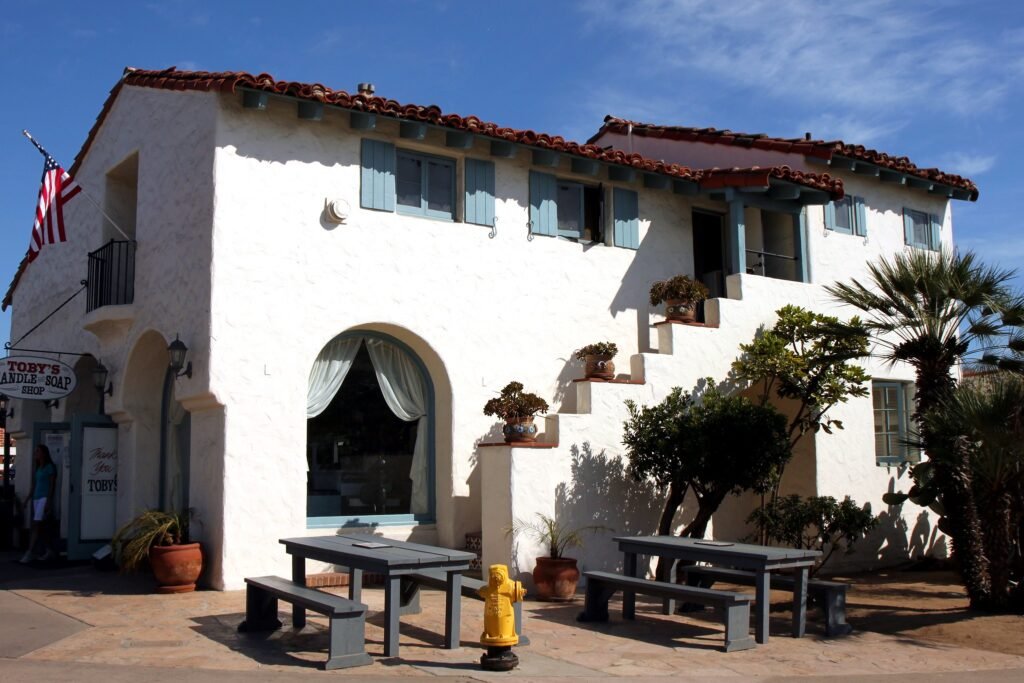 If you're looking for a journey into the past and some incredible sightseeing opportunities, look no further than Old Town San Diego State Historic Park.
This incredibly charming area of San Diego transports visitors back in time to 19th-century Mexican-American culture.
Along its quaint cobblestone streets, you can explore a wide array of different historical buildings, including the city's first schoolhouse, a blacksmith shop, a courthouse, and several other unique pieces of architecture.
The park also offers Mexican restaurants and craft shops with artisans displaying wares from around the world.
It's an amazing experience that is sure to delight any history buff or culture enthusiast.
7. Take a Walking Tour of Little Italy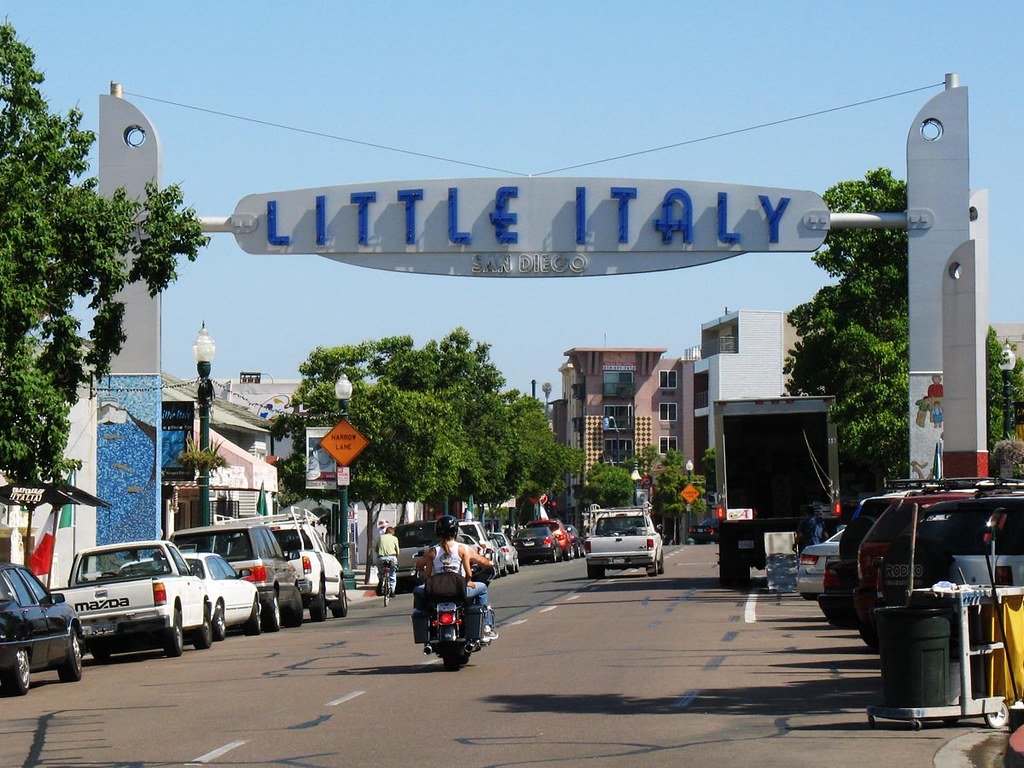 Discover the Little Italy district of San Diego on foot, and it won't cost you a thing!
This quaint neighborhood is just waiting to be explored.
From fresh seafood markets and Italian restaurants to the local farmers' market, everything smells absolutely delicious.
As you wander around, don't forget to turn down the side streets—there are hidden gems everywhere!
Feel like taking a break? Take a seat along one of the charming streets lined with vintage storefronts and soak in all the sights and sounds this vibrant locale has to offer.
From art galleries to cozy cafés, there is something here for everyone!
So what are you waiting for… Grab your walking shoes and explore Little Italy on foot today!
8. Visit Sunset Cliffs Natural Park to Enjoy the Flaming Gorgeous Sunset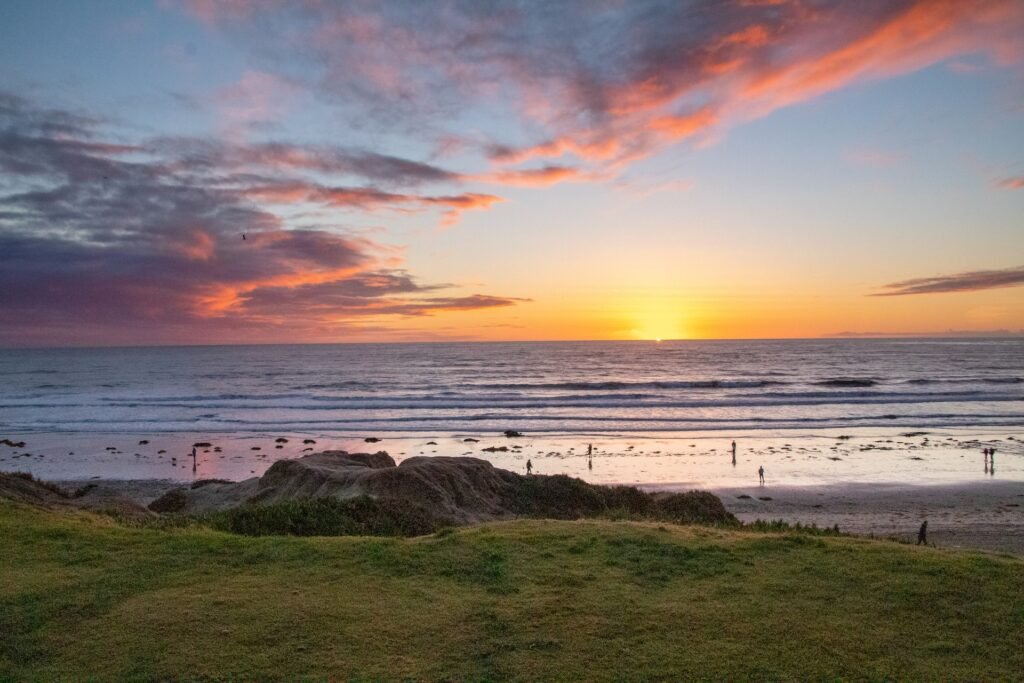 If you're looking for a free and unforgettable experience, visiting Sunset Cliffs is definitely worth your time.
With its rustic look, sea breeze, and spectacular sunsets, this destination has all the ingredients to become one of your favorite special spots!
Come in the evening to watch the sky turn into flaming gorgeous shades of orange, pink, and red.
Plus, the site has several places to relax and take pictures, like benches or shallow ledges where you can set up a blanket or simply admire the view.
Whether you just want to enjoy nature's beauty alone or with friends, this unique spot will make sure to spark joy in your heart.
What are you still waiting for? Time for an amazing sunset adventure!
9. Have Fun at Mission Beach Boardwalk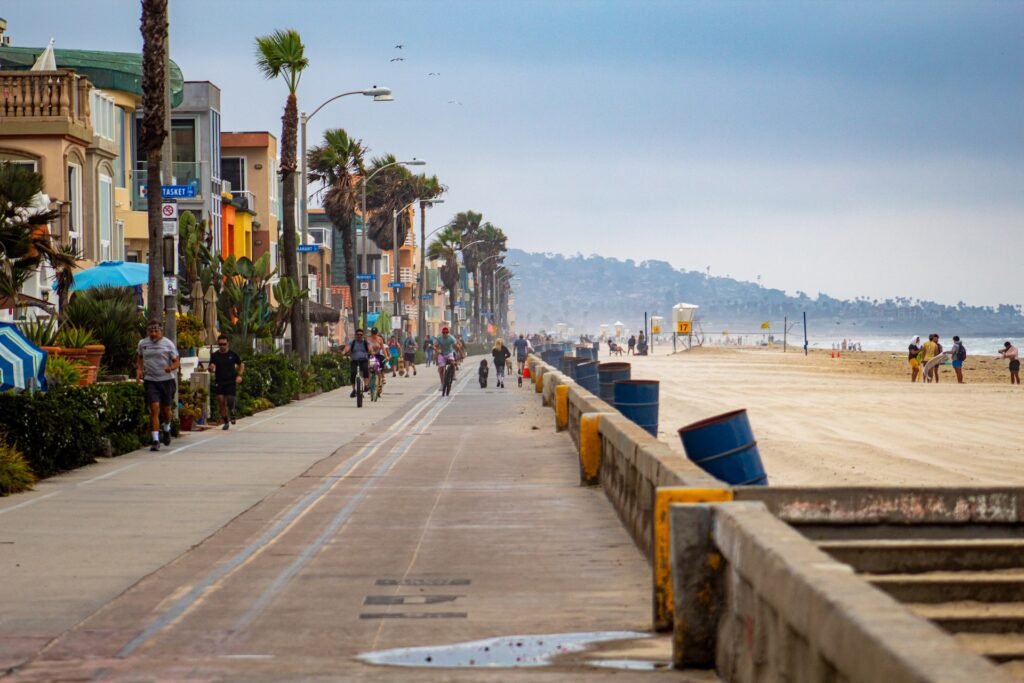 The Mission Beach Boardwalk offers a wide range of activities for anyone looking to turn up the fun!
Take a ride on the Giant Dipper Rollercoaster, an outdoor wooden coaster perfect for thrill-seekers.
Be sure to get your photo taken in front of Belmont Park's iconic Giant Camera Obscura replica, which is over 100 years old.
Afterward, relax to the sound of waves crashing against the shore at Mission Beach or enjoy some time in the local surf shops and beach clubs.
With plenty of places to stop and explore along the boardwalk, you are sure to have a blast discovering all it has to offer.
So don't hesitate—to come out and create some memories at the Mission Beach Boardwalk!
10. Soak in Some Sun at Coronado Beach, California
Coronado Beach is a must-visit for anyone wanting to make the most of a sunny day!
Not only does this golden stretch of sand look great in photos, but it also provides plenty of opportunities to soak up some rays.
Whether you want to read a book, play beach volleyball, or just lay out on the sand and relax, Coronado Beach is one of the most pristine beaches in San Diego.
So grab your friends and family, pack some snacks, and head over to this gorgeous San Diego sanctuary for an unforgettable day in the sun.
11. Catch a Volleyball Game at Pacific Beach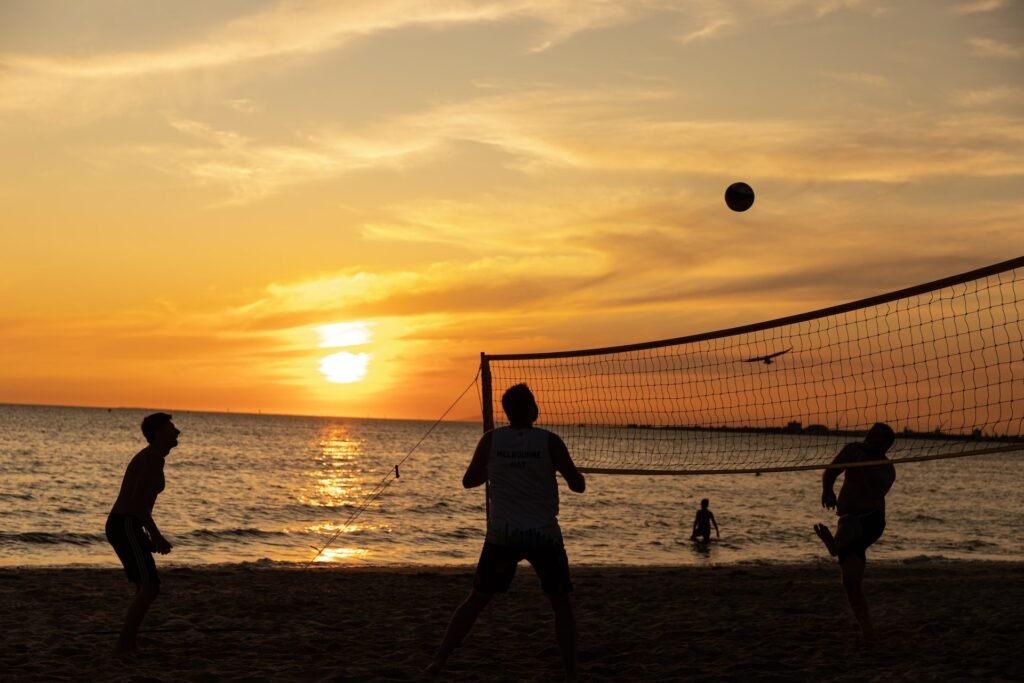 If you're looking for a fun time at the beach, then look no further than Pacific Beach in San Diego!
Join locals and visitors alike to catch a volleyball game right on the beach.
Enjoy watching fierce competition as players battle it out on the sand while taking in the majestic ocean views and leisurely seaside atmosphere.
Picnic while you cheer, bask in perfect coastal weather, and appreciate the high level of athleticism displayed by these skilled athletes.
There's nothing quite like an afternoon at Pacific Beach San Diego—come join us!
12. Beach Bonfire & Relax at Fiesta Island
Are you looking for a chill weekend activity that is equal parts fun and relaxing?
Look no further than a bonfire at Fiesta Island!
You can spend the day lounging in the sun, swimming in the bay, and exploring the natural beauty of San Diego.
When nighttime hits, gather your friends around a warm bonfire and let yourself be carried away by the beauty of star-studded skies and glowing embers.
Spend hours chatting with your besties as you roast marshmallows over the crackling fire.
Fun times await you at Fiesta Island when you go for a bonfire—make sure you don't miss out!
13. Relax at Mission Trails Regional Park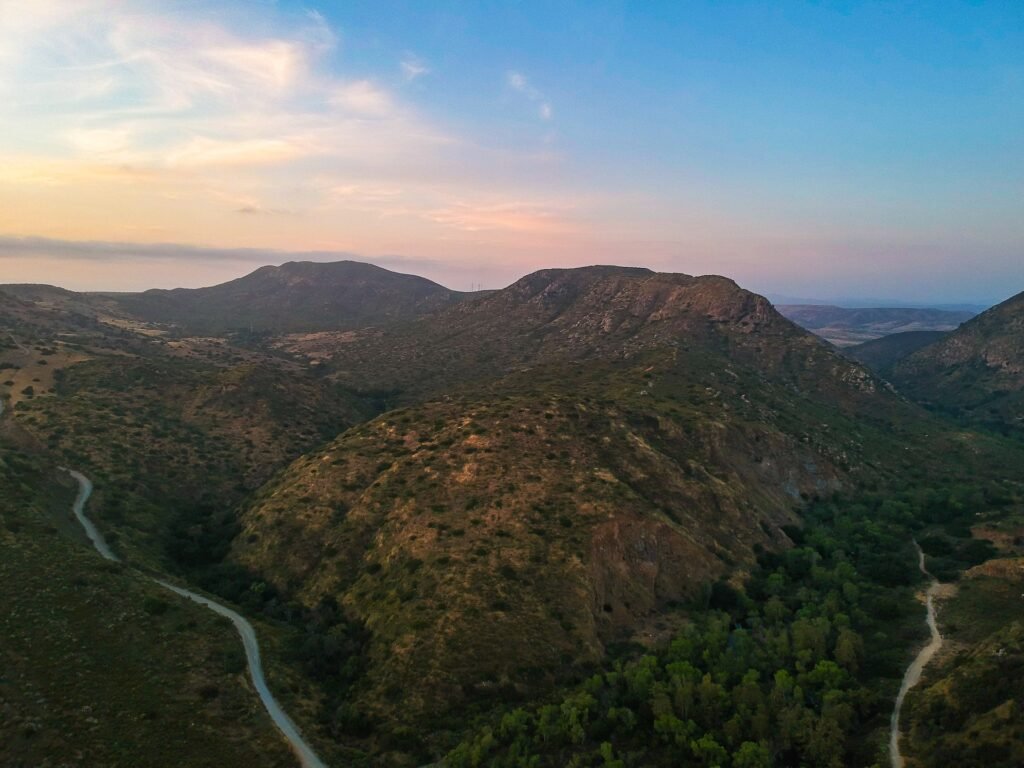 Mission Trails Regional Park in San Diego is the perfect spot to take a break from life and just relax.
There are over 60 miles of trails that wind through gorgeous, panoramic mountain views, peaceful valleys, serene lakes, and lush green forests.
Spend time by the lake fishing or going on a scenic hike, or if you're feeling social, bring along some snacks for a picnic at one of several spectacular locations.
Don't forget to take advantage of the excellent stargazing spots scattered around this beautiful outdoor haven.
Mission Trails Regional Park is ideal for taking a break and getting some fresh air.
14. Take in the Views from the Mount Soledad National Veterans Memorial
If you're looking for something fun, exciting, and totally free that you can do any day, consider taking a trip up to the Mt. Soledad National Veterans Memorial!
This one-of-a-kind San Diego location not only honors patriotism but also provides breathtaking 360-degree panoramic views, an expansive backdrop of blue ocean, epic mountain vistas, and lush green coastal hillsides as far as the eye can see.
Whether you love sunsets over the Pacific Ocean or just want to take a peaceful stroll while soaking up the grandiose views of San Diego County and beyond, this spot has something special to offer.
After all, you can't beat those amazing sights without spending a dime!
15. See the Largest Collection of Outdoor Art at San Diego's Chicano Park Murals
San Diego's Chicano Park is a must-see for outdoor mural enthusiasts!
Take in the astounding artwork free of charge, and be sure to bring your camera – you won't want to miss a single detail.
The vibrant art spans seven acres and pays homage to Chicano pride, showcasing an impressive array of creativity in its 70+ murals.
You are guaranteed to be absolutely awe-struck by the number of powerful stories this diverse urban space conveys.
Get ready for an amazing experience visiting San Diego's biggest mural collection at Chicano Park!
16. Yoga Saturdays at Balboa Park
Yoga Saturdays at Balboa Park are the ideal way to kick off your weekend.
Offering a variety of classes that suit all levels of experience and practice, it's an opportunity to relax, unwind, and find your zen without breaking your wallet.
Enjoy the beautiful outdoors as you take a deep breath of fresh air and allow yourself to be totally in the moment.
From calming meditations to calorie-burning poses, try something new or sharpen up on your existing routine—it's totally free!
So come down to Balboa Park this Saturday for some yoga fun in the sun (or shade).
17. Picnic Among Wildlife at San Elijo Lagoon
Who doesn't love free fun in the sun? At the San Elijo Lagoon, you can enjoy a free picnic among wildlife, from birds to butterflies.
On a nice day, pack your basket and spread out a blanket near the lagoon so you can enjoy the shade of trees while watching the fish swim in the water.
Marvel at being completely surrounded by nature as you identify bird species or spend an afternoon reading right next to fish breaching in their majestic habitat.
Enjoy free fun that's closer than you think along the scenic trails of San Elijo Lagoon!
18. Catch a Performance at Spreckels Organ Pavilion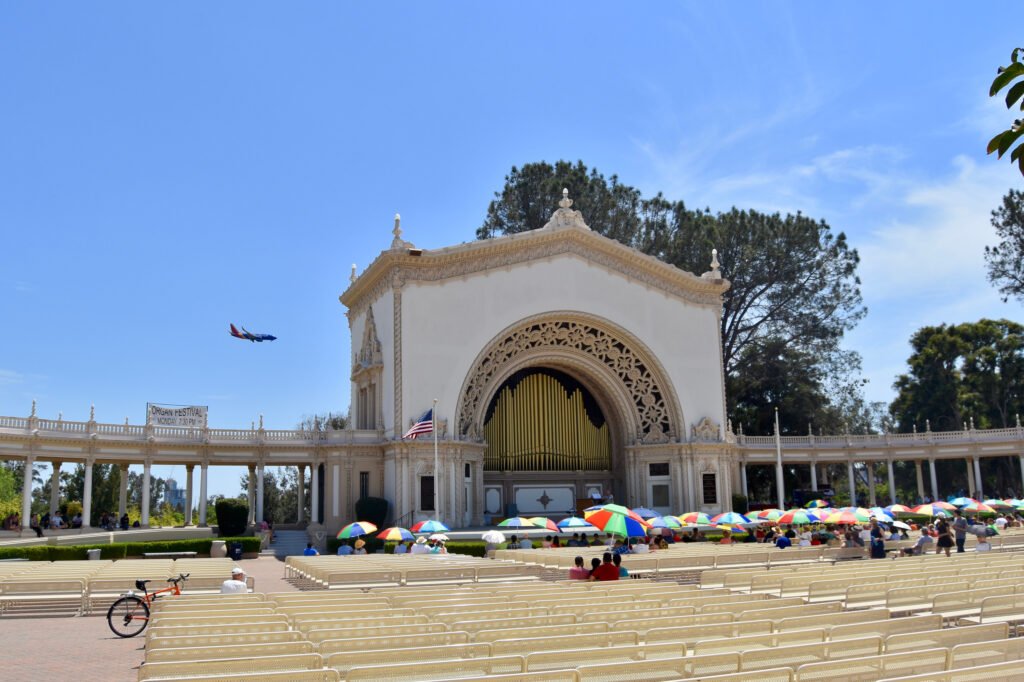 Are you craving a performance and some culture? Look no further than the Spreckels Organ Pavilion in Balboa Park!
This iconic outdoor venue is one of the few remaining venues of its kind, featuring free concerts every Sunday afternoon.
The sounds of the largest outdoor pipe organ in the world will fill the air while you sit back and relax outdoors to enjoy some live entertainment.
Best of all, it's totally free.
So why not check out what Spreckels Organ Pavilion has to offer? It'll definitely be an experience to remember!
19. Admire Harper's Topiary Garden
Step into a world of lush green foliage and beautiful blossoms at Harper's Topiary Garden in San Diego!
Located just a few blocks away from the city center, this garden is the perfect place to get away from the hustle and bustle of everyday life.
From exotic pets lining pathways lined with fig trees to soft grassy lawns that feature whimsical pathways lined with fun shapes like animals, lighthouses, and airplanes, there is no end to the beauty of Harper's Topiary Garden!
Best of all, it's free to explore and enjoy.
So grab your friends and family, put on your walking shoes, and get ready to be swept away by the wonderful sights and sounds of Harper's Topiary Garden in San Diego.
20. Get Up Close and Personal With Sea Lions at the Children's Pool
If you're in San Diego and want a truly unique experience, make sure to check out the Children's Pool in La Jolla!
Here you can witness sea lions literally at your fingertips; once the tide rises, only one wall separates you from the happy colonies of these charismatic creatures.
Don't be afraid if they glug down water right next to you; these marine mammals enjoy being close to humans and love interacting.
Spend quality time with these adorable animals and get that perfect selfie or Instagram-worthy shot—make sure to keep your distance and don't obstruct them from their leisurely activities!
21. Play With Your Dog at Mission Bay Park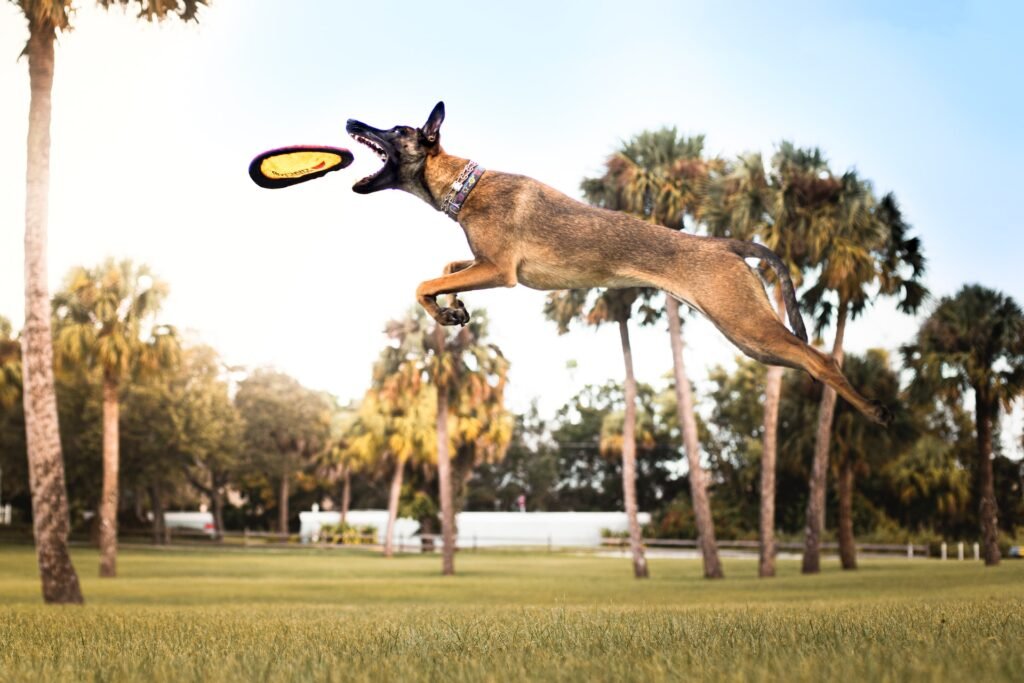 Everyone needs an exciting getaway, and Mission Bay Park is the perfect spot to fulfill your need for adventure with your favorite furry friend!
Whether you're looking for a relaxing beach day with your pup or a fun game of fetch and catch, this amazing pet-friendly park has something for everyone.
Enjoy the gorgeous views and the wide range of recreational activities available to bond with your dog.
Keep cool in the summertime with a picnic lunch at one of the many shaded areas or take a stroll along the scenic boardwalk.
Mission Bay Park is an experience that you and your pup won't forget!
22. Marvel at the Historic Belmont Park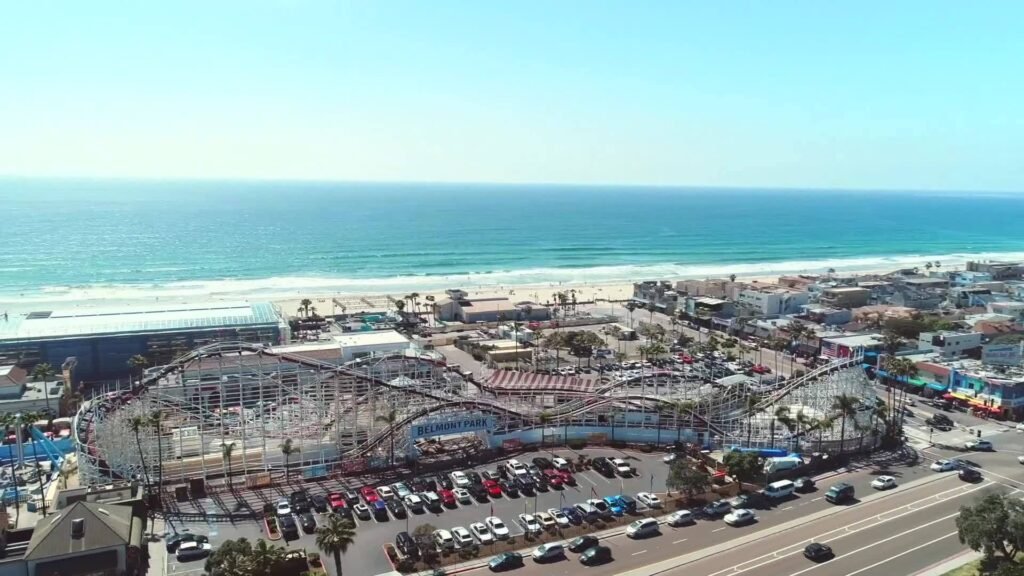 Belmont Park in San Diego is great to marvel at the fascinating history and have fun.
This iconic beachfront amusement park was founded in 1925 and continues to fascinate visitors of all ages today.
From its amazing Giant Dipper roller coaster—one of the oldest in the United States — the classic carousel with its hand-carved woolly bear figures and shamrock horse, there's plenty to explore, and it won't cost you a penny!
Belmont Park also offers stunning views of the ocean as well as nearby La Jolla Cove, so don't forget to bring your cameras.
There's definitely something for everyone here, so come prepared for a fun-filled day at this historic San Diego landmark!
23. Spend a Day in Old Town Temecula
Spending a day in Old Town Temecula is a great way to get acquainted with the charming atmosphere of this quaint Southern California city.
From strolling along the historical district's tree-lined streets, getting lost among the shops of Main Street, and admiring century-old growth at Pennypickle's Workshop – there is plenty to do without spending a penny!
Whether you're looking for rustic picnic spots or unique cultural experiences, a day trip to Old Town Temecula promises something special.
24. Check Out the Spectacular Hotel Del Coronado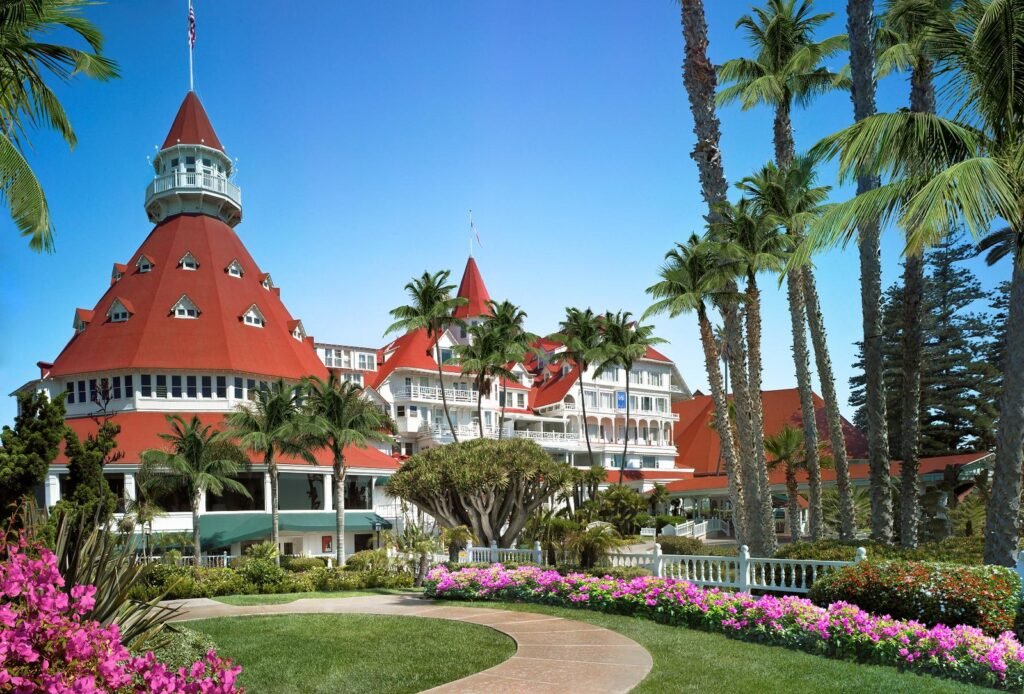 If you're looking for a way to explore all the beauty San Diego has to offer, look no further than the historic and grand Hotel Del Coronado.
In addition to offering luxuries such as incredible views and world-class cuisine, this beachfront hotel also offers an opportunity to experience its splendor for free!
All year round, visitors can take pleasure in strolling around the grounds and taking in the architecture.
Whether you are just curious about how such a majestic building came to be or are a true admirer of opulence, the exploration of the Hotel Del Coronado is sure to exceed your wildest expectations.
Give yourself a chance today to soak up some of the area's culture without spending a dime!
25. Visit the Waterfront Embarcadero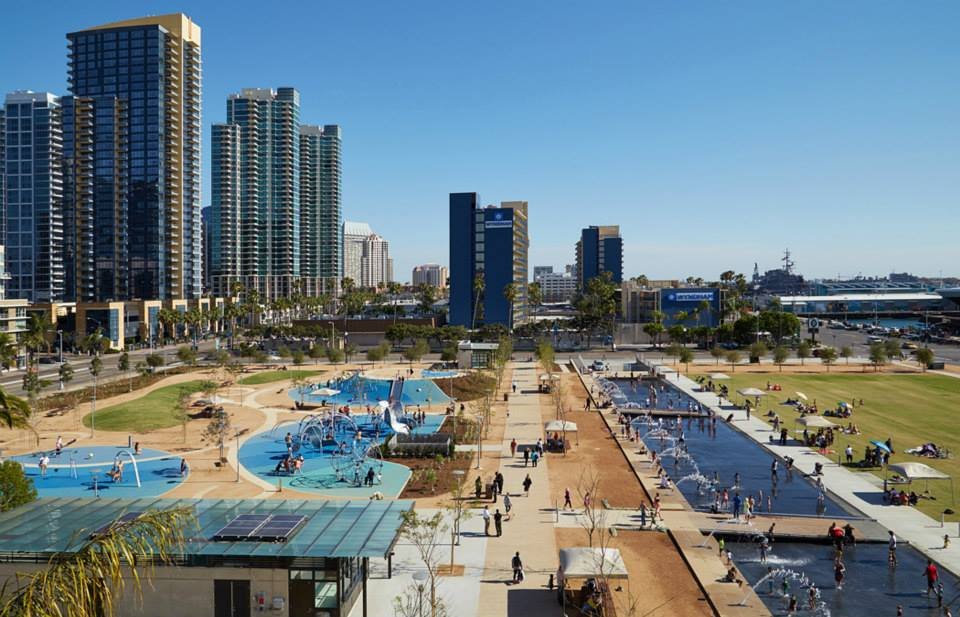 If you're looking for a fun and exciting way to explore San Diego, then you definitely need to add the Waterfront Park to your itinerary!
Located at the foot of Broadway Pier, this stunning park offers 360-degree views of the harbor, city skyline, and Coronado Bridge.
With its many grassy areas and picnic spots, it's perfect for a relaxing break after shopping downtown or sightseeing around the city.
You'll also find plenty of activities to occupy your time with—sunbathe on one of the sand beaches or enjoy a leisurely stroll along one of several trails.
With its incredible panoramic backdrop and bounty of fun outdoorsy activities, a visit to the Waterfront Park is sure to be an adventure!
26. Take a Tour of Seaport Village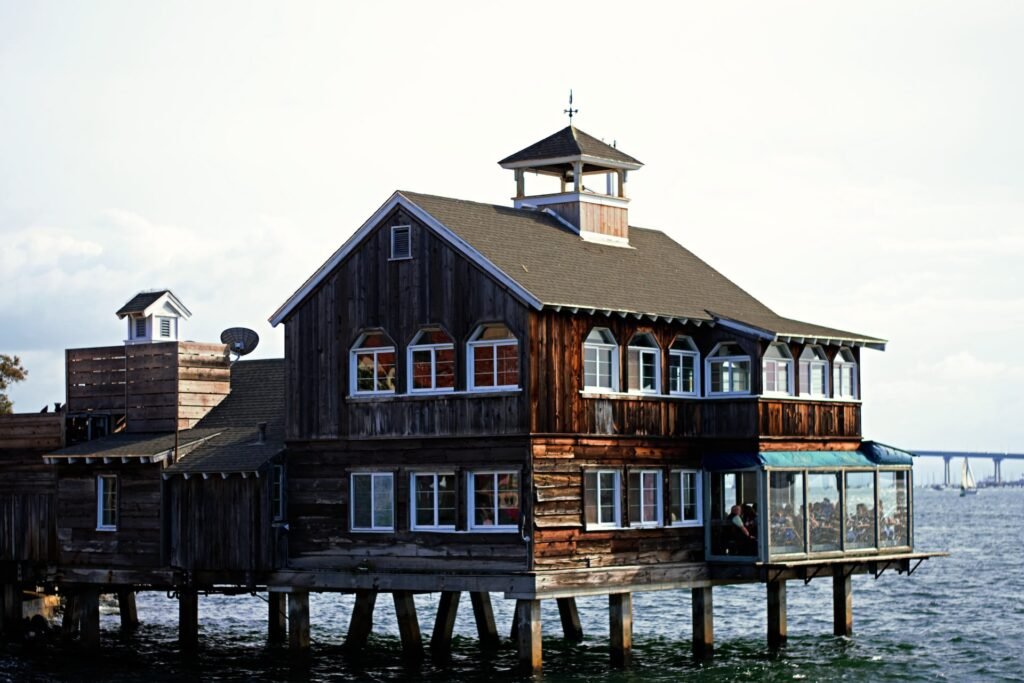 Seaport Village San Diego offers an unforgettable experience filled with historic charm and stunning views of the Pacific Coast.
The tour at Seaport Village is one of the best free things to do in San Diego. it takes You on a journey through an interesting array of unique shops, restaurants, and attractions.
Enjoy an outdoor stroll and explore the many specialty shops, parks, fountains, monuments, and outdoor cafes.
Be sure to take plenty of pictures along the way so you can remember all your amazing experiences at Seaport Village.
And don't forget to try some of the delicious food from the restaurants while you're there!
A tour of Seaport Village in San Diego is a great way to spend a fun and memorable day admiring all that San Diego has to offer.
27. Check Out Little Italy Mercato Farmers' Market
Experience a vibrant atmosphere of sights and sounds with a trip to Little Italy Mercato Farmers' Market!
Get your grocery shopping done in the most fun way, while still getting access to high-quality fresh produce.
Enjoy walking through the outdoor markets, and savoring all of the delicious foods on display.
Check out rare artisanal items, or enjoy watching your fellow visitors as they browse too.
This market will offer a laid-back day out—you're sure to leave feeling satisfied with all your finds!
28. Wander Through the Historic Gaslamp Quarter
Stroll down to the beautiful Gaslamp Quarter for an adventure of a lifetime!
This is one of San Diego's oldest and most vibrant neighborhoods, home to some of the city's best restaurants, shopping, nightlife, and entertainment.
Immerse yourself in culture as you take in the architecture, from 19th-century Victorian buildings to modern skyscrapers.
Nothing beats taking a break and catching up with friends over a conversation that never stops.
As day fades into night, discover why visitors keep coming back to explore what this historic hot spot has to offer.
29. Explore Heritage Park Village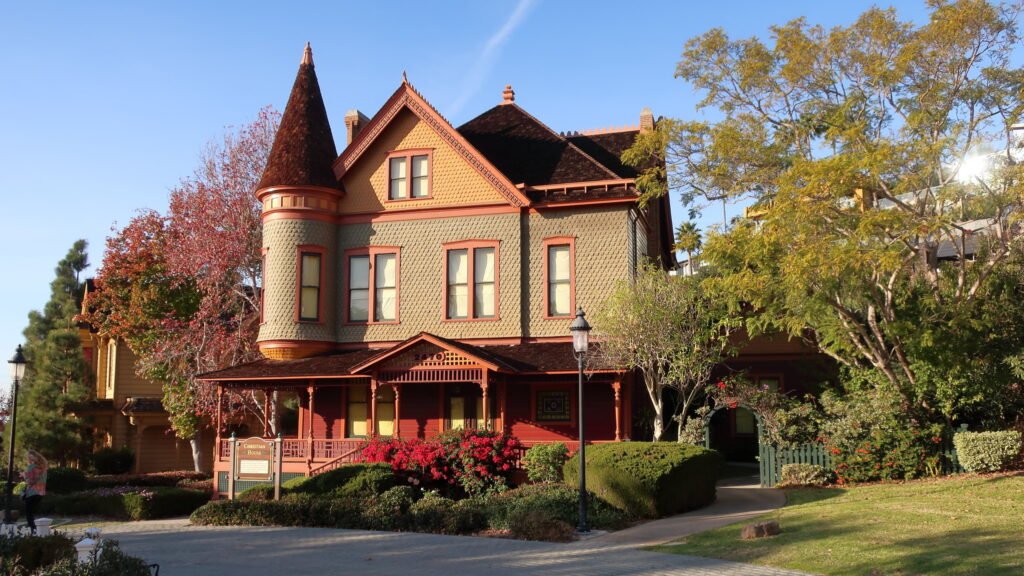 Heritage Park Village in San Diego is an absolute dream if you are looking for a free excursion.
Not only will you get to explore the beautifully restored Victorian homes, but it's also a great place to spend time with your friends and family.
While wandering through its inviting ambiance, you can treat yourself to a picnic lunch or feed hungry ducks with crackers that are provided by the park.
If that's not enough, Heritage Park Village also offers engaging educational programming throughout the summer, such as theater performances and musical acts.
So come on down and enjoy its unique atmosphere without shelling out a dime!
30. Witness the Marvelous Sculptures at Queen Califia's Magical Circle
Queen Califia's Magical Circle is the place to be for those looking for a visually captivating experience!
Nestled in Escondido's Kit Carson Park, this sculpture garden was created by world-renowned artist Niki de Saint Phalle and is free of charge.
When you arrive, you will witness walls of vibrant mosaics with intricate details featuring mythical beasts, alongside nine large sculpture figures such as birds and snakes—all with dazzling colors that pop against the lush green rolling hills.
Whether you are a nature enthusiast or an art connoisseur, Queen Califia's Magical Circle offers an incredible free exhibit to explore and enjoy without breaking the bank.
31. Take in the Scenery from the Coronado Ferry Landing
When it comes to free things to do in San Diego, Coronado Ferry Landing has you covered!
Take a walk along the waterfront to admire the views of San Diego Bay.
Feeling brave? Check out the seabirds as they swoop up and down like daring pilots.
Or pause, take in the California sunshine on your face, and watch some sailboats cutting through the calm waters.
Even more free fun can be had by checking out all the shops dotting the landscape here or popping into one of the many restaurants lined up along the walkways.
With free experiences like this, there's no need to stay home—come see what The Coronado Ferry Landing has to offer today!
32. Capture the ideal shot at the Botanical Building
The Botanical Building, located in the center of Balboa Park, is a must-see landmark for nature enthusiasts and photographers alike.
The structure is composed of lath and plaster and houses a wonderful variety of exotic plants and flowers from across the world.
The Botanical Building is free to the public and opens every day of the year from 10:00 a.m. to 4:00 p.m.
There are a variety of tropical and subtropical plants within the structure, including orchids, ferns, palms, and cycads. The structure is separated into two wings, each with its own distinct plant collection.
You may meander through the structure at your leisure, admiring the natural beauty and snapping photos along the way.
33. Free San Diego Museums to Explore
San Diego is home to numerous world-class museums, and thankfully, the city has several free museums to explore.
The Timken Museum of Art in Balboa Park is open to the public for free and houses a collection of European and American art.
Museum of Contemporary Art San Diego, which has sites in La Jolla and downtown San Diego, offers free entry to its exhibitions and activities every third Thursday of the month.
And, Every second Tuesday of the month, the San Diego Museum of Art offers free entry to its permanent collection.
the Museum of Photographic Arts in Balboa Park also gives free entry to its permanent collection Every second Tuesday of the month.
These museums include a diverse range of exhibitions, events, and educational activities, making them ideal for anybody interested in art, culture, and history, as well as an affordable day out in San Diego.
34. Visit Ellen Browning Scripps Memorial Pier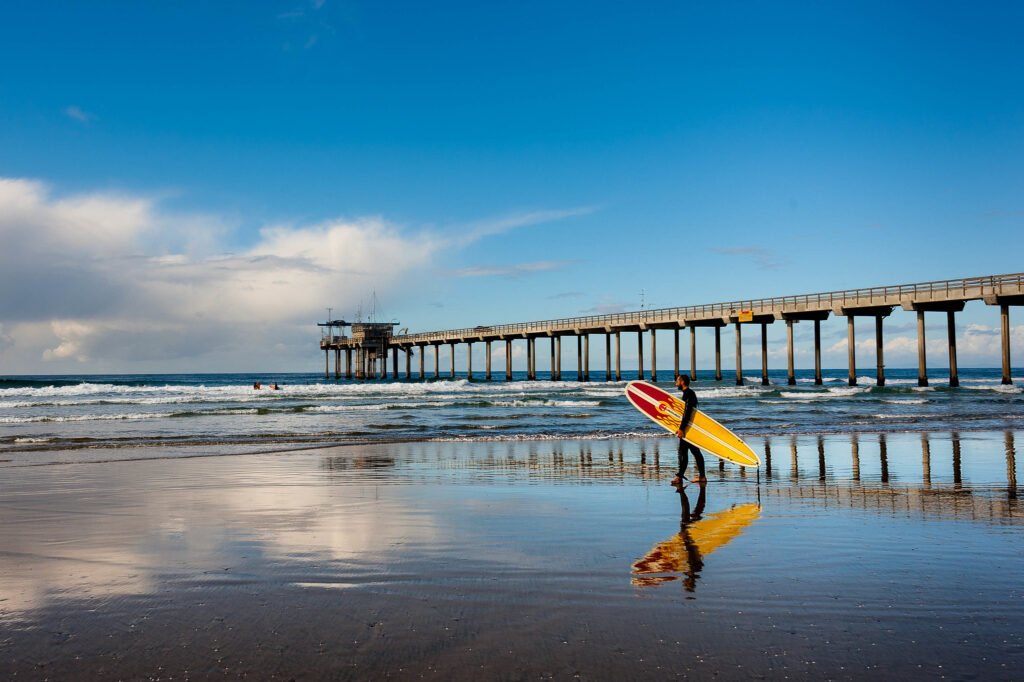 Visiting Scripps Memorial Pier in San Diego is a fantastic free activity for anybody interested in seeing the city's natural beauty.
The La Jolla Pier offers spectacular views of the Pacific Ocean and is a great place to watch the sunset. The pier is a famous fishing spot, and tourists will frequently witness local fishermen catching various fish.
The Scripps Institute of Oceanography, which offers educational exhibits and interactive displays on marine science and oceanography, is also located on the pier.
You may stroll down the pier and enjoy the fresh sea breeze while watching the waves smash against the beach.
The pier is free to enter, making it an excellent choice for anyone looking for free things to do in San Diego.
Overall, visiting Scripps Memorial Pier is a fun and relaxing activity that provides a glimpse into the beauty and wonder of the Pacific Ocean.
35. Explore Cabrillo National Monument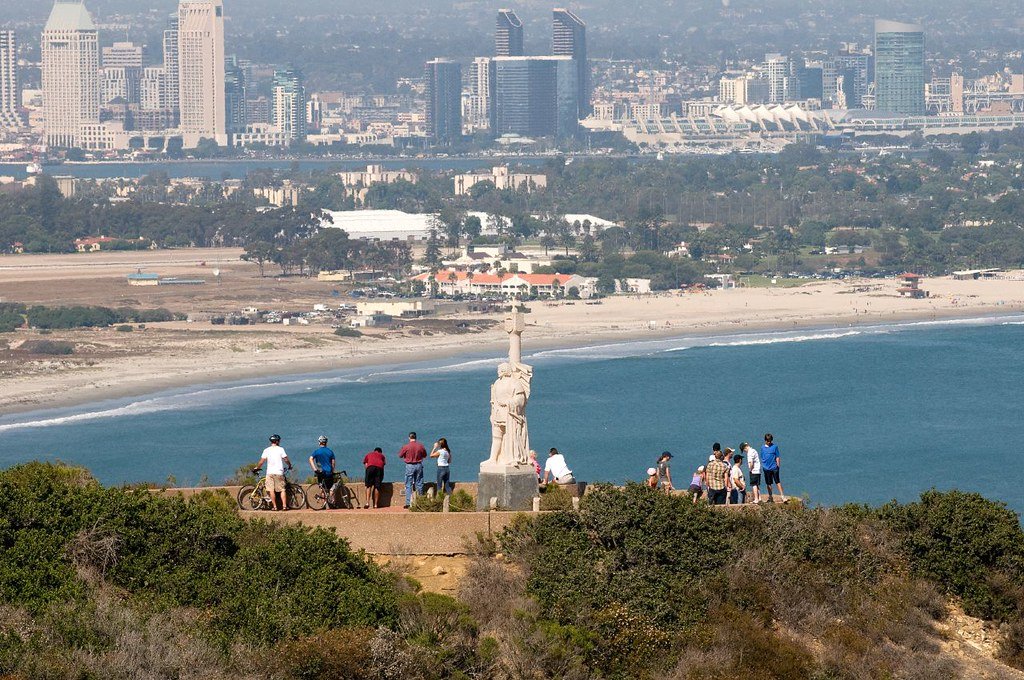 Cabrillo National Monument is a must-visit location in San Diego, and visitors can enter for free on certain days throughout the year.
This National Park is home to the Point Loma Lighthouse, which was first lit in 1855 and provides an impressive view of San Diego Bay and the Pacific Ocean.
The Cabrillo National Monument is a perfect destination for history buffs, nature lovers, and anyone looking for an outdoor adventure.
You can explore the various hiking trails, discover the local flora and fauna, and even spot migrating whales during the winter months.
The park also features interactive exhibits, including an original 16th-century cannon, which provides visitors with an insight into San Diego's unique history.
January 16 – Martin Luther King, Jr. Day
April 22 – First Day of National Park Week
August 4 – Great American Outdoors Day
September 23 – National Public Lands Day
November 11 – Veterans Day
36. Spend time Reading at San Diego Central Library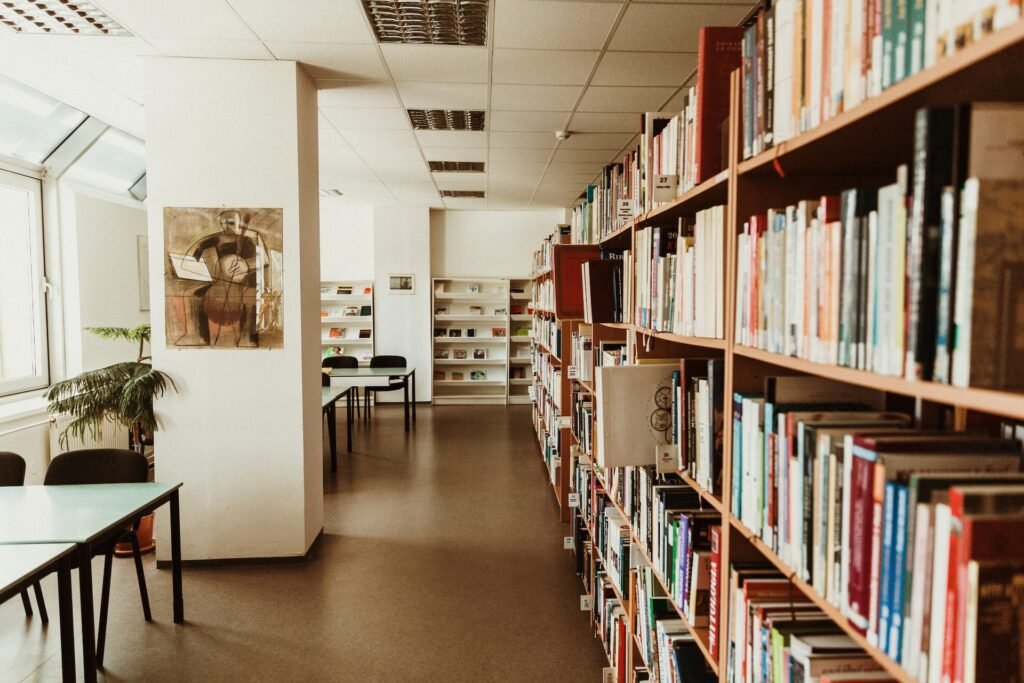 The San Diego Central Library is a wonderful free activity for readers and anyone interested in learning more about San Diego's diverse cultural heritage.
Visitors to the Central Library in downtown San Diego have access to a sizable collection of books, periodicals, and media resources.
The library also has a slew of unique spaces, such as an art gallery, a rooftop garden with a lovely view of the city, and an outdoor courtyard where free events and concerts are frequently held.
The library offers free Wi-Fi, public computers, and printing services, making it the ideal place for people who need to catch up on work or who are remote workers.
37. Immerse yourself in the San Diego symphony
A number of free concerts are presented each year by the renowned San Diego Symphony Orchestra.
Both locals and tourists enjoy attending the Symphony's outdoor Summer Pops concerts, which are held at Embarcadero Marina Park South.
These concerts offer a range of musical genres, such as jazz, pop, and classical, and frequently come with breathtaking views of San Diego Bay.
Additionally, every year at Balboa Park, the Symphony showcases a free concert with classical music. This event is ideal for families looking to spend a night in the park.
38. Go on the 59-Mile Scenic Drive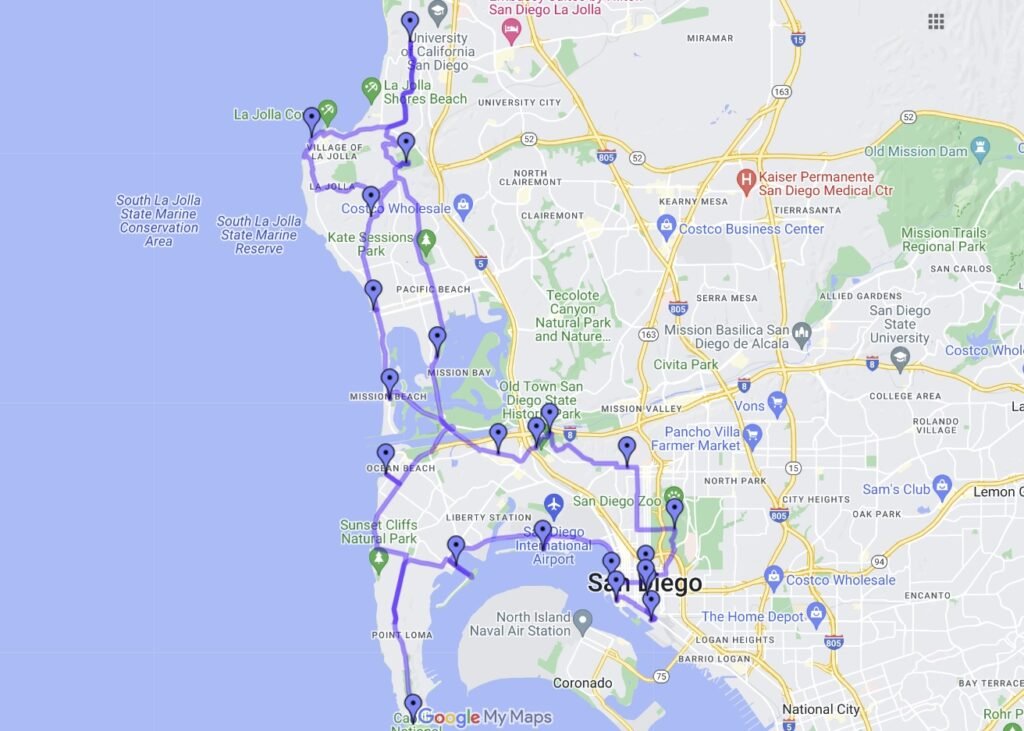 If you're looking for an exciting road trip, the 59-mile San Diego Scenic Drive is a perfect choice.
This picturesque journey through the San Diego area offers a diverse range of thrilling attractions, from the stunning North County coastline to historic landmarks, wild animals in their natural habitat, and more.
Enjoy unforgettable hikes and scenic drives through gorgeous mountain trails and shoreline vistas, and make discoveries in vibrant coastal villages and secluded coves along the way.
Whether you want to make a weekend out of it or just take a couple of hours to explore the area, this alluring stretch of Southern California has something special for everyone.
So buckle up, sit back, and enjoy the ride!