San Diego is home to some incredible natural wonders!
From the rocky Pacific coastline to the largest state park in California, San Diego is the perfect place for day trips.
If you're looking for a breathtaking and diverse array of natural attractions, San Diego is the place to be!
Here are San Diego's top 11 natural wonders—a bucket list of sensational sights sure to impress!
Potato Chip Rock: A Jaw-Dropping Natural Marvel in San Diego
Potato Chip Rock is a famous natural landmark near San Diego, California.
It's located on the Mt. Woodson summit and is known for its resemblance to a potato chip.
The hike to Potato Chip Rock is about seven miles round trip and takes approximately four hours to complete. It's steep, narrow, and a true challenge, but the views from the top are well worth it.
The best time to visit Potato Chip Rock is in the spring or fall, when the weather is cooler. San Diego can get very hot in the summer, so it's important to hike early in the day to avoid the heat.
Discover the Splendors of Balboa Park
Balboa Park is a must-see for any nature lover visiting San Diego.
With over 1200 acres of land, Balboa Park is one of the largest urban parks in the United States.
The park was built for the Panama California Exhibition in 1915-1916, and most of the buildings from that event still stand.
Today it's home to a variety of gardens, museums, and historical buildings, as well as miles of hiking and biking trails.
The San Diego Zoo is also located in Balboa Park. It is considered one of the best zoos in the world.
A visit to San Diego would not be complete without seeing the iconic San Diego Zoo. It is well-known for its animal conservation efforts and houses around 3700 animals.
Experience Coronado Island—A Charming Coastal Paradise
Coronado Island is an amazing place to visit, and the Hotel del Coronado is a must-see.
The Victorian-style hotel was built in 1888 and is still standing strong today.
The island also has several parks, beaches, and golf courses that are worth exploring.
No matter what you choose to do, there's always something charming to experience in Coronado.
With a museum of history and art, as well as shops and art galleries at Ferry Landing, visitors can appreciate the beauty of this community from every angle.
And if that's not enough, you can also take in the stunning views of the San Diego skyline across the bay.
Witness Point Loma's Majestic Beauty Unleashed
Point Loma is located just south of San Diego's Old Town district. Visitors can reach the peninsula by car, bus, or bike.
The Cabrillo National Monument is a beautiful park located at the tip of Point Loma in San Diego.
It commemorates Juan Rodriguez Cabrillo, the Spanish explorer who landed at San Diego Bay in 1542 and became the first European to set foot on what is now the West Coast of the United States.
The monument offers plenty of activities for visitors who appreciate spending time outdoors.
Home to the San Diego Lighthouse, Cabrillo National Monument offers stunning views of San Diego Bay, the city skyline, and the Pacific Ocean.
Visitors can also enjoy hiking, picnicking, and wildlife watching in the area.
Visit Torrey Pines State Reserve in San Diego, "Nature's Delight"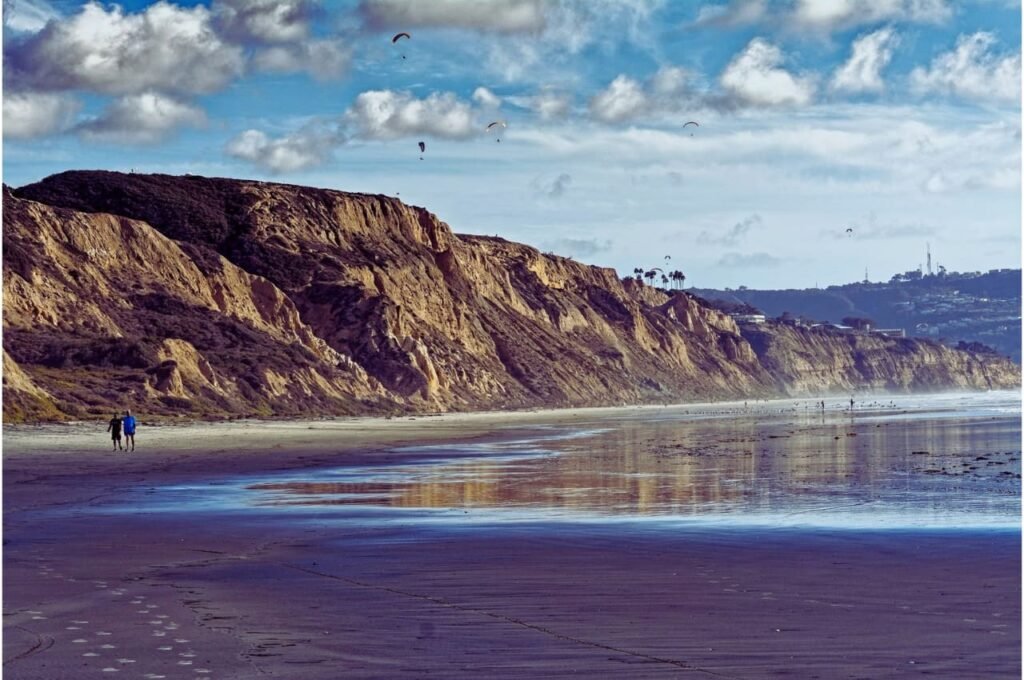 Torrey Pines State Natural Reserve is a beautiful piece of land that is home to unique wildlife and vital plant species.
It's also one of the last remaining undeveloped pieces of California coastline in San Diego.
Torry Pines is the only place in San Diego County where you may find the uncommon and endangered Torrey pine.
The reserve has breathtaking views of the Pacific and hiking trails that take you back in time to see what the San Diego prairie looked like before it was populated.
The best things to do at Torrey Pines State Natural Reserve are hiking, picnicking, and enjoying the ocean views.
If hiking is not an option for you, you can drive inside the reserve and enjoy the views from the central parking area.
Enjoy Lake Cuyamaca, A Quiet Haven of Adventure
Nestled in the Cuyamaca Mountains, Lake Cuyamaca is a San Diego County jewel.
The lake is one of California's oldest dams. It is supplied with about 38,000 pounds of trout each year and is the only San Diego lake that can stock trout all year.
This small body of water is a unique and bio-diverse habitat, perfect for spending the day on a boat soaking up the sun or fishing from shore.
If you're looking for more adventurous activities, head down to the Fletcher Island hiking trails and let nature guide you.
The lake offers fishing, boating, and camping, as well as plenty of picnicking areas.
The best time of year to visit Lake Cuyamaca is in the spring or fall when the weather is mild and there are fewer crowds.
Check Out San Diego Bay Wildlife Refuge An Ecological Sanctuary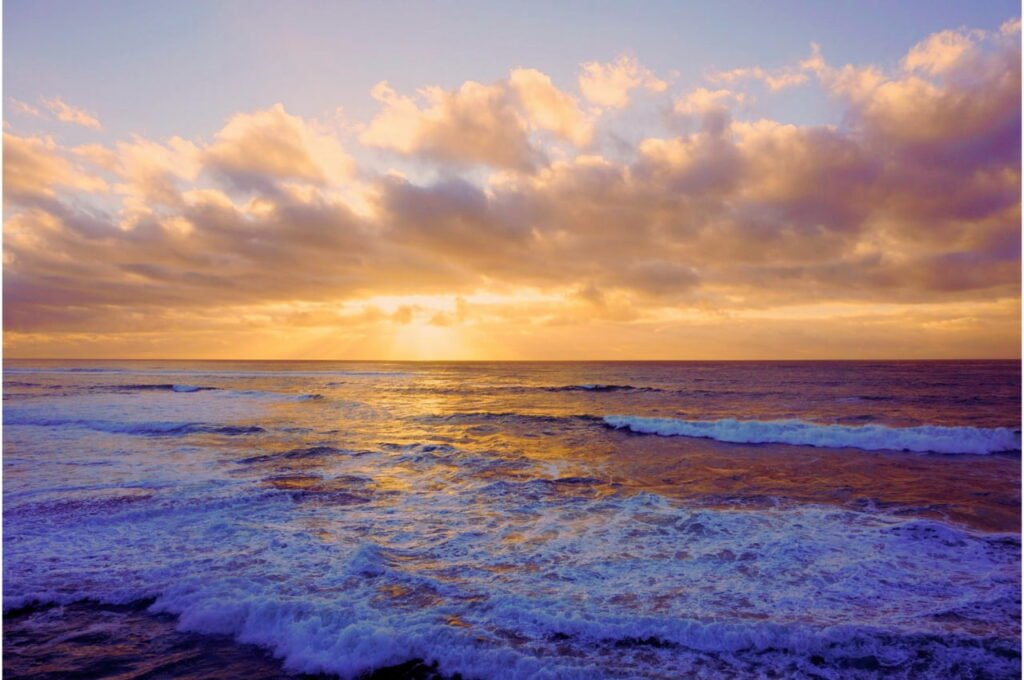 The San Diego Bay National Wildlife Refuge is both a sanctuary for wildlife and a place of recreation and relaxation for people.
The refuge includes San Diego Bay, its islands, and adjacent waters.
This refuge is a natural treasure, featuring some of the best-preserved wetlands in South Bay.
The refuge is a great place to go cycling, as you can watch and photograph the animals while you're there. or, birdwatch thousands of migrating terns nest in the reserve every year; it's an amazing sight to see!
You can see a variety of birds, including ducks, geese, herons, egrets, and pelicans. You might also see dolphins, seals, and sea lions swimming in the bay.
Uncover a Hidden Gem of Coastal Splendor at Sunset Cliffs Cave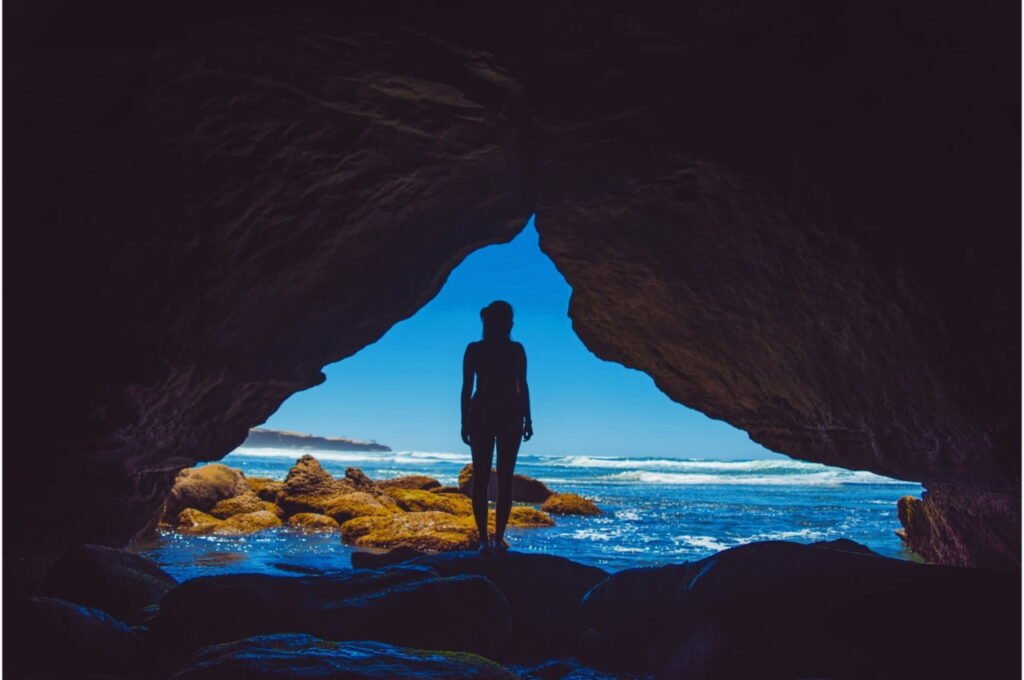 Sunset Cliffs is a place of natural beauty and wonder located south of Ocean Beach.
It features several secluded beaches, and its name comes from the amazing sunsets that can be seen from the cliffs.
Sunset Cliffs Park is a large park that takes up 68 acres and offers plenty of space for visitors to explore, as well as some great views of the Pacific Ocean.
The cliffs are home to many birds and animals and offer stunning views of the ocean. One of the best-kept secrets of Sunset Cliffs is its hidden sea cave.
The cave can only be accessed during low tide, so be sure to check the tides before you go.
Dive into La Jolla Underwater Park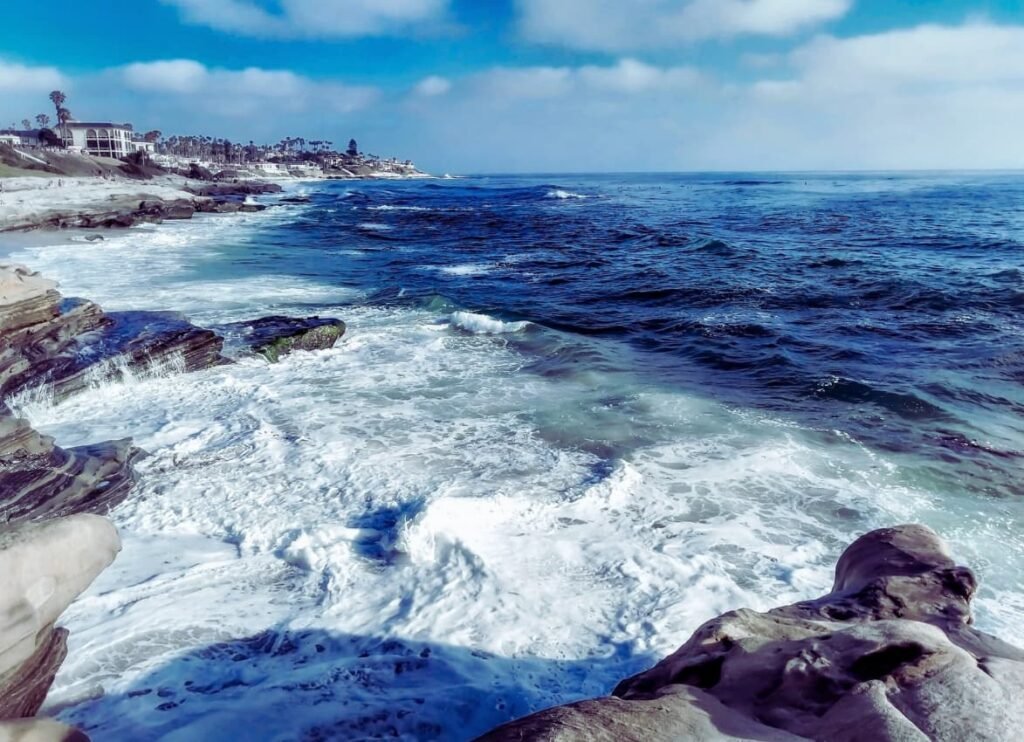 La Jolla Underwater Park is a beautiful place to explore the underwater world.
The park features an array of colorful fish, coral reefs, and kelp forests.
This 6,000-acre aquatic ecosystem and marine life preserve near San Diego is a popular location for kayakers, snorkelers, swimmers, and scuba divers.
The city of San Diego founded the park in 1970 to protect marine life, and it is separated into two sections: the Ecological Reserve and the Marine Life Refuge.
The Department of Fish and Game of the State of California imposes tight laws that prevent harming marine life in this region.
Surfing, fishing, and boogie boarding are not permitted on the reserve. The restrictions apply to plants, animals, and other species.
Discover the Historic Beauty of Cabrillo National Monument
Immerse yourself in the captivating history and natural splendor of Cabrillo National Monument in San Diego.
This remarkable site commemorates the landing of Juan Rodriguez Cabrillo, the first European explorer to set foot on the West Coast of the United States in 1542.
As you explore the monument, you'll be treated to breathtaking panoramic views of San Diego Bay, the city skyline, and the vast Pacific Ocean.
Take a stroll through the park's tranquil trails, visit the iconic Old Point Loma Lighthouse, and learn about the rich maritime heritage of the region.
With its fascinating historical significance and awe-inspiring vistas, Cabrillo National Monument is an enchanting destination that invites you to uncover the wonders of San Diego's past.
Embark on an Adventure at Anza-Borrego Desert Park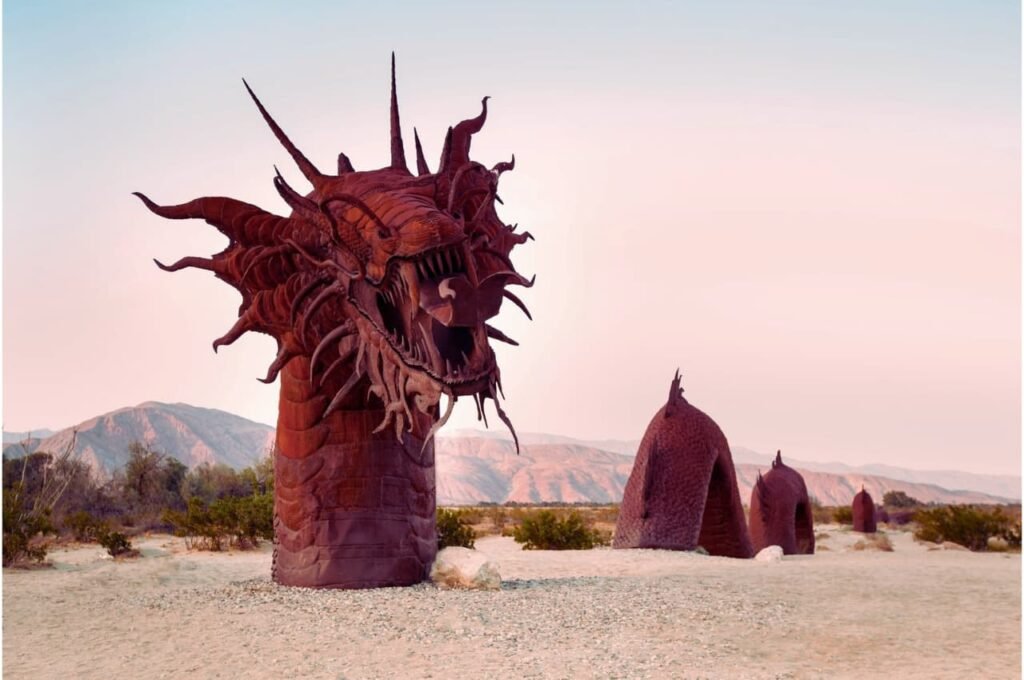 The largest state park in California, Anza-Borrego is a diverse and beautiful wilderness.
It is home to more than 500 species of animals, as well as over 100 species of plants.
The park covers more than 600,000 acres of desert wilderness. You can see a variety of plants and animals in the park, including bighorn sheep, coyotes, and snakes.
You can't miss artist Ricardo Breceda's 130 massive metal sculptures on your route into the park just behind the Borrego Springs.
They show ancient animals, such as a saber-tooth cat, as well as legendary monsters, such as a 350-foot-long snake, that once inhabited this country.
If you're looking for a place to explore nature and enjoy all that she has to offer, Anza-Borrego is for you.
With its incredible variety of landscapes and attractions, there's something for everyone in this beautiful city by the sea.