Oakland is a city with a rich history and a bright future.
From its humble beginnings as a small trading post, Oakland has grown into a thriving metropolis with something to offer everyone.
Visitors can explore the city's heritage at museums like the Oakland Museum of California, or take in the stunning views from atop the iconic Tower Bridge.
Oakland is also home to a vibrant arts scene, with countless galleries and murals dotting the streets.
And of course, no visit to Oakland would be complete without sampling the delicious food on offer at the many acclaimed restaurants.
Whether you're looking to learn about the past or experience the best of what today has to offer, Oakland is sure to have something for you.
Here are 17 fun things to do in Oakland.
1. Get to know the Animals That Live at the Oakland Zoo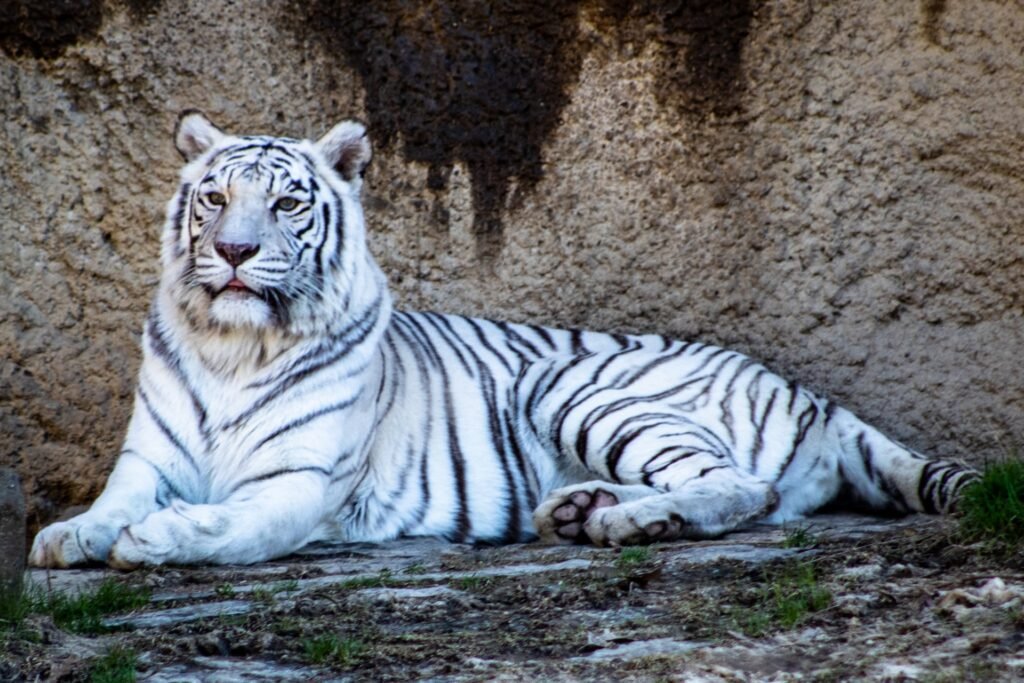 Come meet the animals who live at the Oakland Zoo!
There are so many amazing creatures to see, with over 700 animals ranging from exotic tigers to massive elephants.
You'll also have a chance to learn about the zoo's conservation efforts and how you can help protect endangered species.
And of course, don't forget to stop by the gift shop on your way out!
The Oakland Zoo is a great place for a day of family fun. So come on down and meet the animals today!
2. Get Inspired & Learn About History at the Oakland Museum of California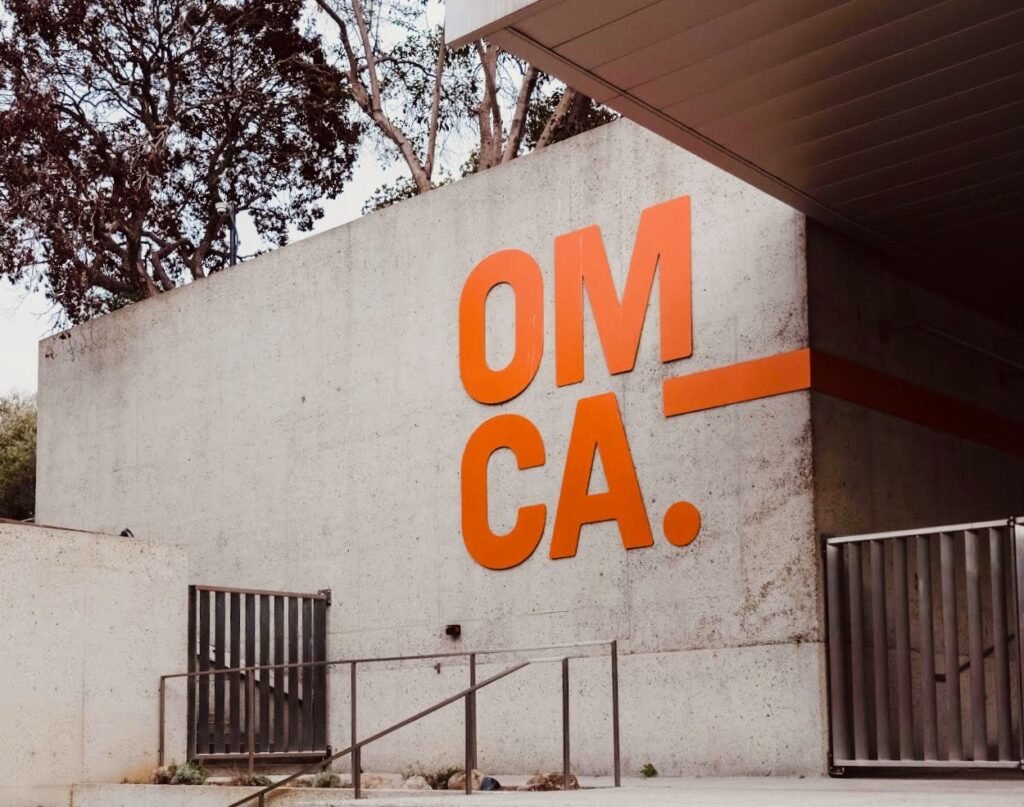 The Oakland Museum of California is a must-see for anyone interested in the state's rich history.
From the Gold Rush to the present day, the museum tells the story of California through art, artifacts, and interactive exhibits.
You can see what life was like during the Gold Rush, learn about the state's Native American tribes, and explore its diverse ecosystems.
The museum also has an extensive collection of Californian art, ranging from early paintings to contemporary sculpture.
Whether you're a history buff or just looking for a fun day out, the Oakland Museum of California is sure to inspire and educate.
3. Discover Oakland's Fascinating Neighborhoods
There's no place like Oakland.
This vibrant city is home to a diverse array of neighborhoods, each with its own unique history and culture.
From the hipster haven of Temescal to the historic Chinatown, there's something for everyone in Oakland.
And of course, let's not forget about the food.
Oakland is home to some of the best restaurants in the Bay Area, so you're sure to find something to suit your taste.
Whether you're looking for a fun weekend getaway or a new place to call home, Oakland is definitely worth exploring.
4. Oakland's Food Scene is Waiting to be Devoured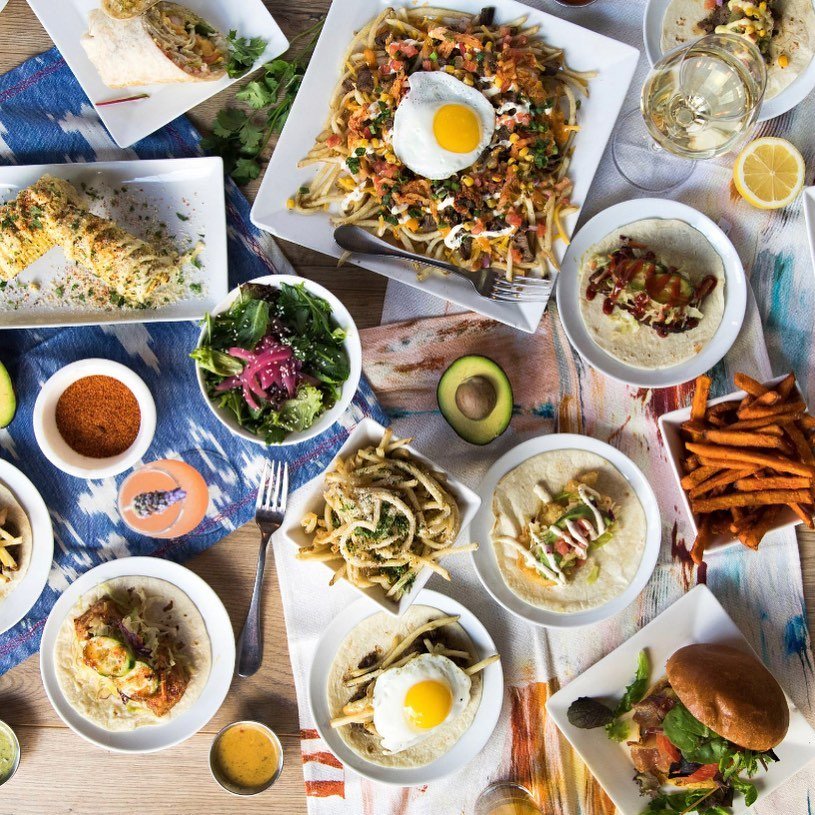 Oakland is home to some of the best food in the Bay Area.
From hole-in-the-wall eateries to Michelin-starred restaurants, there's something for everyone.
And with so many options, it can be tough to know where to start. Here's a guide to some of the best places to eat in Oakland.
For a quick bite, head to Belly Oakland for some delicious Korean-style street food.
Or if you're in the mood for something heartier, check out Miss Pearl's Jam House, where you can get your fill of comfort food classics like fried chicken and shrimp & grits.
If you're looking for a fine dining experience, Oaktown Steakhouse is a must-visit.
Located in the historic Jack London Square, this steakhouse serves up some of the best steaks in town.
Or if you're in the mood for seafood, head to True Food Kitchen, where you can enjoy fresh, healthy dishes made with locally sourced ingredients.
No matter what your taste buds are craving, Oakland has a spot for you. So come hungry and be prepared to explore all that this city has to offer.
5. Get Outdoors and Enjoy Oakland's Natural Beauty
Oakland is a beautiful city, and there are plenty of ways to enjoy its natural scenery.
There are numerous parks and hiking trails, as well as countless hidden gems just waiting to be discovered.
For those who enjoy being on the water, Lake Merritt is a must-see destination.
And for those who want to escape the hustle and bustle of city life, Redwood Regional Park is a perfect spot to relax and rejuvenate.
No matter what your interests are, Oakland has something for everyone when it comes to enjoying its natural beauty.
So get out there and explore!
6. Visit the Children's Fairyland for a Day of Enchantment
Children's Fairyland is a special place where the imagination can run wild.
For over sixty years, this charming park has been enchanting visitors of all ages with its delightful fairy tales and colorful characters.
From Alice in Wonderland to Pinocchio, the stories come to life through creative rides and interactive shows.
There is also a petting zoo, a carousel, and a beautiful garden to explore.
A day at Children's Fairyland is sure to fill you with happiness and wonder.
So bring your sense of adventure and come see why this cherished place is so beloved by so many.
7. Picnic at Lake Merritt & See the Ducks, Geese, and Swans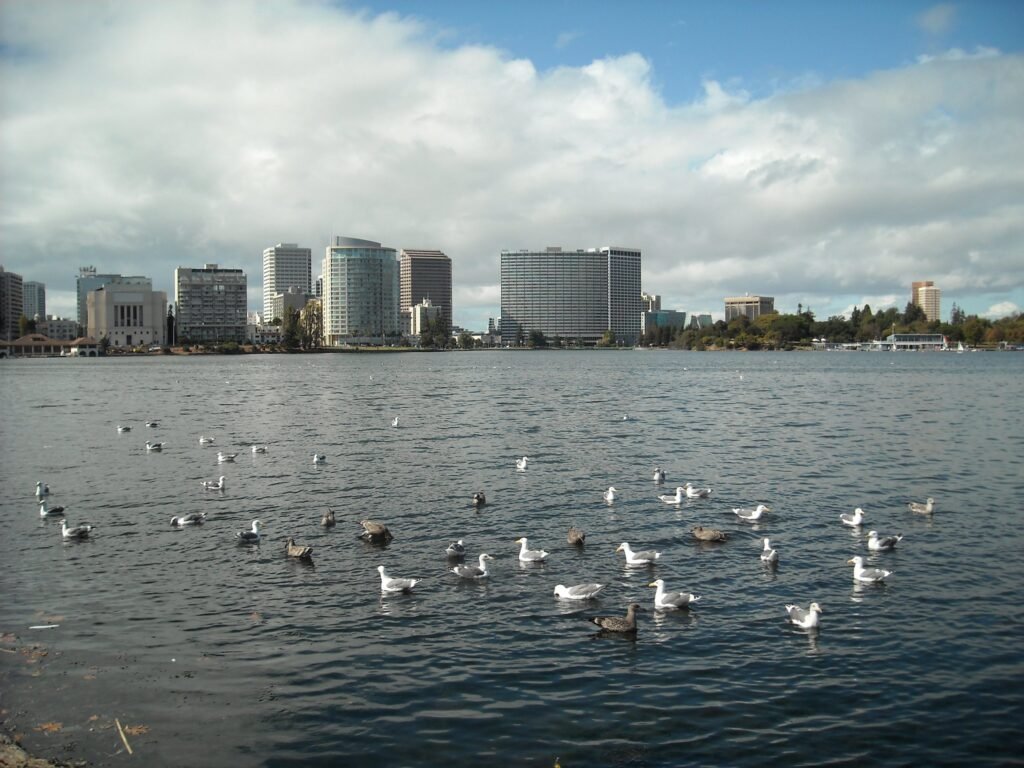 Lake Merritt is a large freshwater lagoon in the center of Oakland, California, just east of downtown.
The lake is surrounded by parkland and city streets.
It is historically significant as the United States' first official wildlife refuge, designated in 1869.
Picnicking at Lake Merritt is a popular Oakland pastime.
The park surrounding the lake has numerous picnic areas with tables and BBQ pits.
You can either bring your own food or purchase snacks from the food trucks that frequent the area.
The lake is also home to a variety of ducks, geese, and swans.
You can purchase food to feed the birds at several locations around the park.
Watching the ducks and geese waddling around and swimming in the lake is a relaxing way to spend an afternoon.
8. Stroll Through the Oakland Chinatown
Oakland's Chinatown is a vibrant and thriving community, filled with delicious food, interesting shops, and friendly people.
A stroll through Chinatown is a great way to experience Oakland's unique culture and history.
The Chinatown area is roughly bounded by 8th Street to the north, Broadway to the south, Harrison Street to the west, and Webster Street to the east.
Within these boundaries, you'll find a wide variety of things to see and do.
If you're looking for something to eat, be sure to check out one of the many excellent Chinese restaurants.
If you're looking for something to buy, there are plenty of shops to choose from, selling everything from souvenirs to herbal medicines.
And if you're just looking to soak up the atmosphere, there are plenty of parks and plazas where you can relax and watch the world go by.
Whatever your reason for visiting Oakland's Chinatown, you're sure to have a great time.
9. Learn About the Universe at Chabot Space and Science Center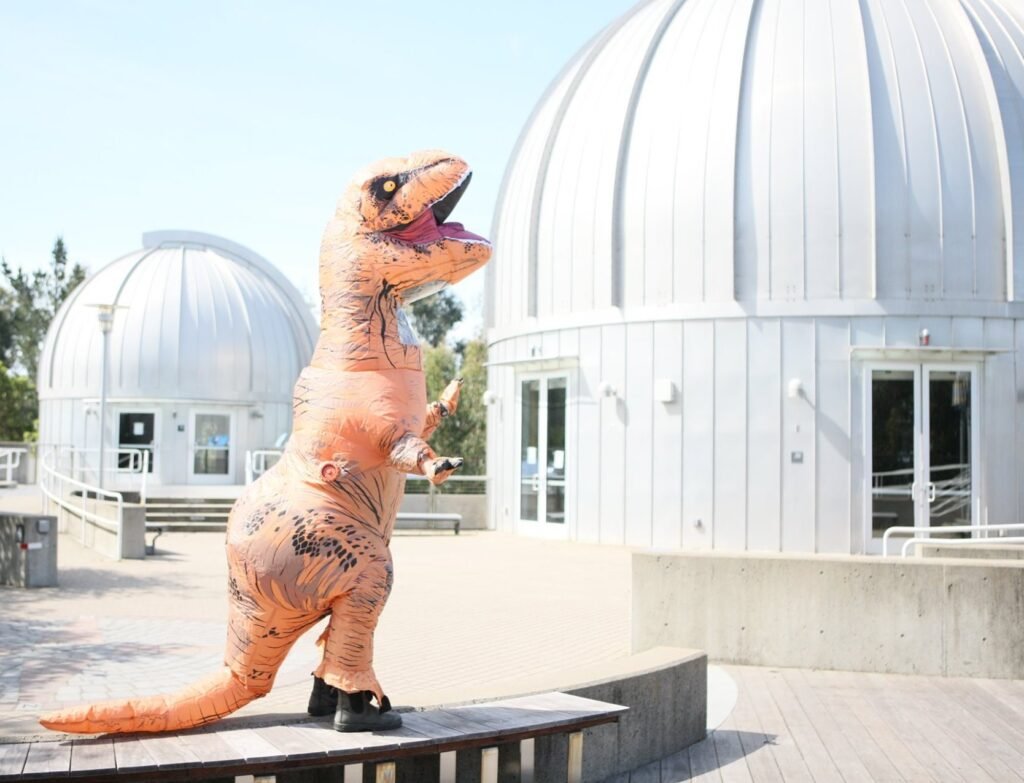 The Chabot Space and Science Center is a great place to learn about the universe.
Located in Oakland, California, Chabot offers a variety of exhibits and programs that are geared towards educating the public about astronomy and space science.
One of the highlights of the center is the state-of-the-art planetarium, which offers stunning views of the night sky.
In addition, Chabot also features a large telescope that is open to the public for stargazing on clear nights.
Whether you're a casual observer or a serious astronomer, the Chabot Space and Science Center is sure to offer an enlightening experience.
10. Get a Birds-eye View of Oakland From the Top of City Hall
Looking for a fun way to spend an afternoon in Oakland?
Then head on over to City Hall and take in the amazing views from the top!
City Hall is the tallest building in Oakland, and from the top, you'll be able to see for miles in every direction.
On a clear day, you can even see all the way to San Francisco!
The views are truly breathtaking, and it's a great way to get a feel for this historic city.
So whether you're a local or just visiting, be sure to make time for a trip to the top of City Hall!
11. Visit the Oakland California Temple to Learn About Its History & Architecture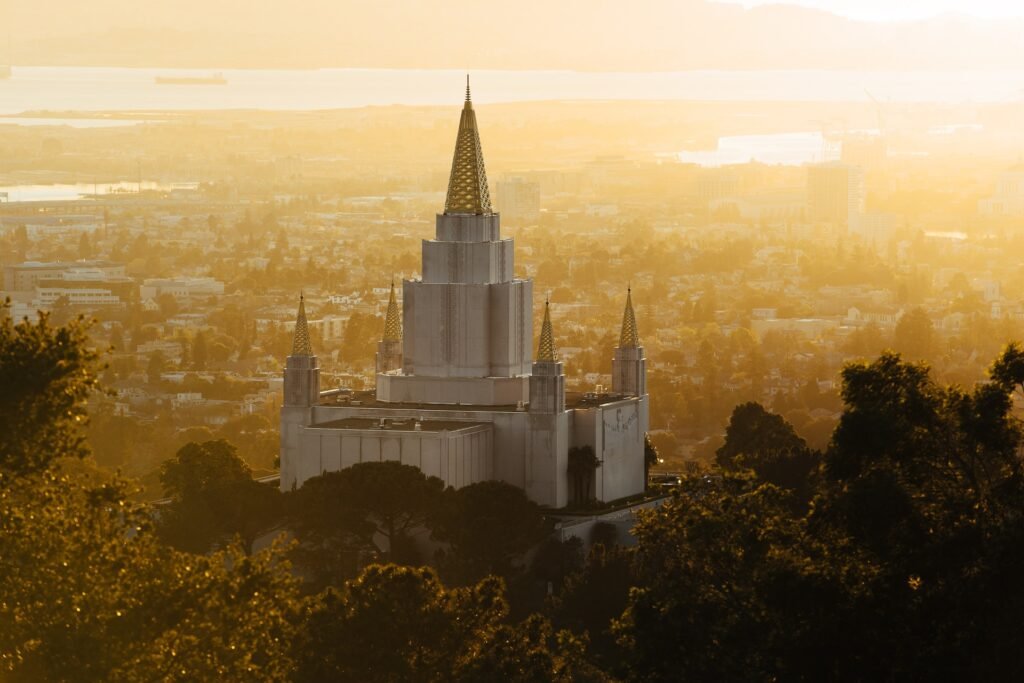 The Oakland California Temple is one of the most iconic buildings in the Bay Area.
Built in 1964, the temple is a striking example of modernist architecture, and its distinctive silhouette is visible from miles away.
Visitors to the temple can learn about its history and take tours of its beautiful interior.
The temple is also home to a museum, which houses an extensive collection of artifacts related to the Mormon religion.
In addition to its historical and architectural significance, the Mormon Temple is also a popular destination for weddings and other special events.
Whether you're interested in learning about its unique history or simply enjoying its stunning views, The Oakland California Temple is definitely worth a visit.
12. Take a Tour of the Oakland Athletics Stadium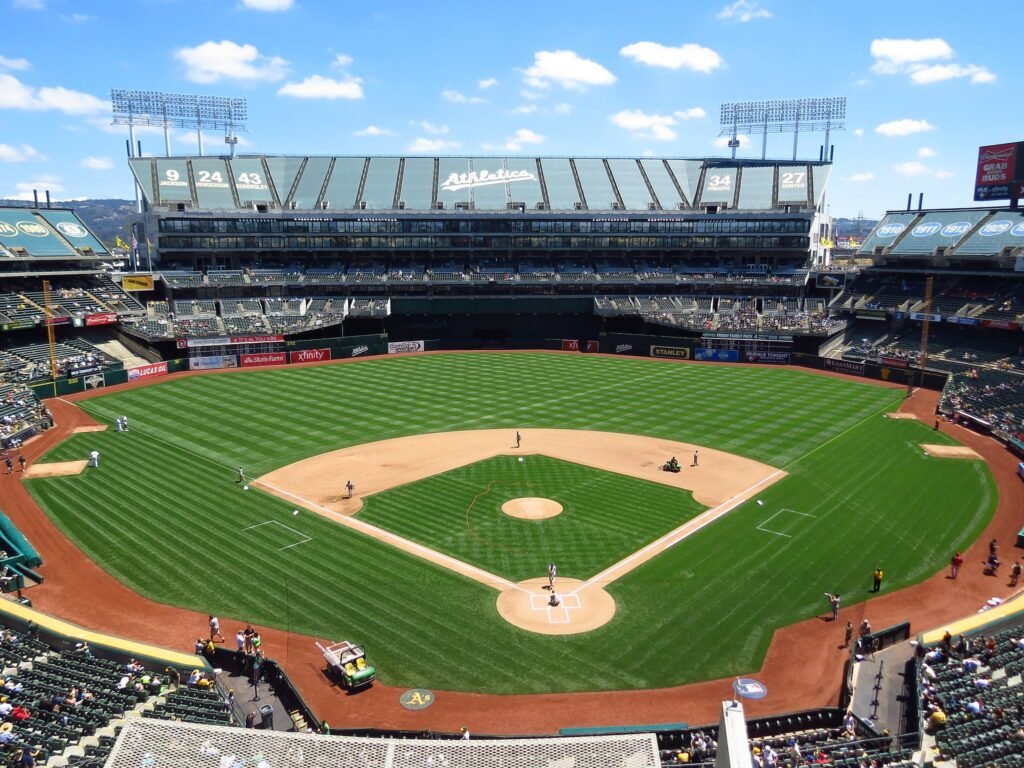 The Oakland Athletics are one of the most successful teams in baseball, and their stadium is a big part of that success.
Located in the heart of downtown Oakland, the stadium is just a short walk from the BART station.
The stadium has a capacity of over 47,000, making it one of the largest stadiums in baseball.
The Oakland Coliseum is also home to the Oakland Raiders, and the two teams share a parking lot.
If you're looking for a tour of the Oakland Coliseum, you can contact the stadium's ticket office.
The office is open Monday through Friday from 9:00 am to 5:00 pm. Tours typically last about an hour and cost $10 per person.
13. Walk Around Morcom Rose Garden
The Morcom Rose Garden in Oakland is a beautiful place to spend an afternoon.
With over 7,000 rose bushes of more than 400 varieties, the garden is a feast for the senses.
The roses are arranged in a series of concentric circles, with a central fountain as the focal point.
You are welcome to walk among the roses, enjoying their fragrance and beauty.
The garden is also a popular spot for weddings and other special occasions.
In addition to being a beautiful place to enjoy nature, the Morcom Rose Garden is also a beloved Oakland landmark.
14. Explore Jack London Square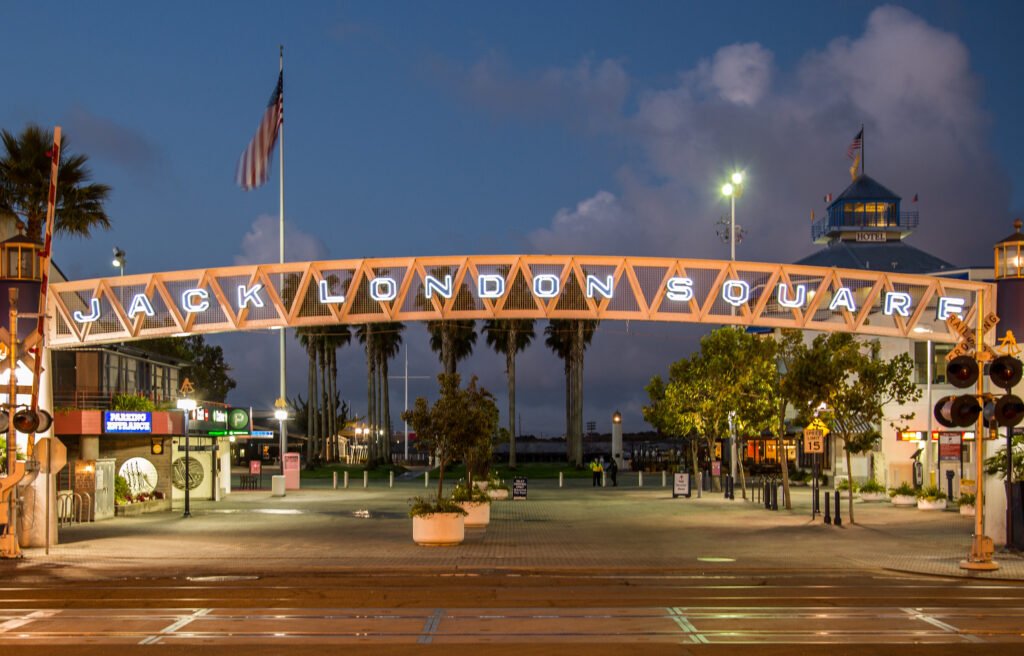 If you're looking for a fun and interesting place to explore in Oakland, be sure to check out Jack London Square.
This historic waterfront district is home to a variety of shops, restaurants, and businesses, as well as a beautiful park overlooking the bay.
There's also a farmers' market held here every Sunday, where you can buy fresh produce and other local goods.
Whether you're looking to do some shopping, grab a bite to eat, or just enjoy a walk by the water, Jack London Square is definitely worth a visit.
15. Visit Peralta Hacienda Historic Park to Learn About Oakland's Ranching History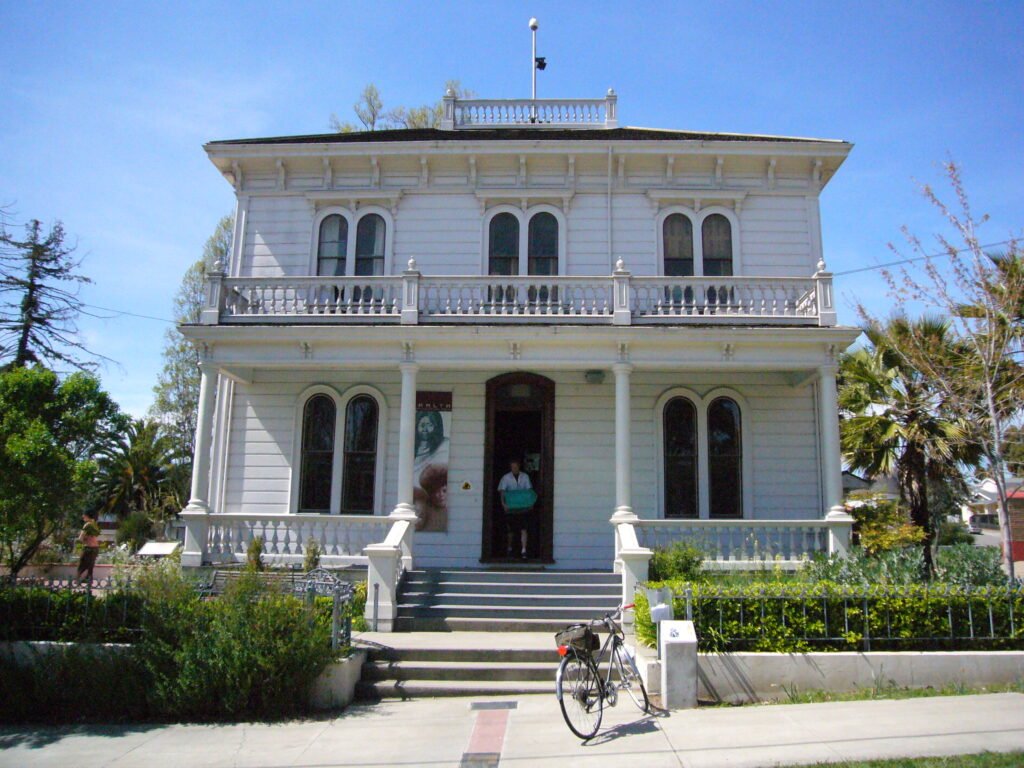 Oakland may be best known for its bustling port and vibrant urban center, but the city also has a rich ranching history.
For a glimpse of this unique aspect of Oakland's past, head to Peralta Hacienda Historic Park.
Located on the site of a former Mexican land grant, the park offers ample opportunities to learn about ranching life in the 19th century.
You can explore the restored Adobe Ranch House, which served as the headquarters for the Rancho San Antonio de Padua.
Or take a stroll through the beautiful grounds, which feature lush gardens and sweeping views of the Bay Area.
With its rich history and beautiful setting, Peralta Hacienda Historic Park is a must-visit for anyone interested in Oakland's ranching heritage.
16. Stroll Around Old Oakland for a Taste of the City's Past
If you're looking for a taste of Old Oakland, there's no better place to start than at 9th and Broadway.
This historic district is home to some of the city's best examples of Victorian architecture, as well as a variety of shops, restaurants, and galleries.
Take a stroll down 9th Street to admire the beautiful old buildings, then pop into one of the many art galleries or antique shops.
If you're feeling hungry, stop in at Miss Pearl's Jam House for some Southern-inspired comfort food.
Or if you're in the mood for something sweet, swing by Scratch bakery for a fresh-baked treat.
No matter what you're looking for, you'll find it in Old Oakland.