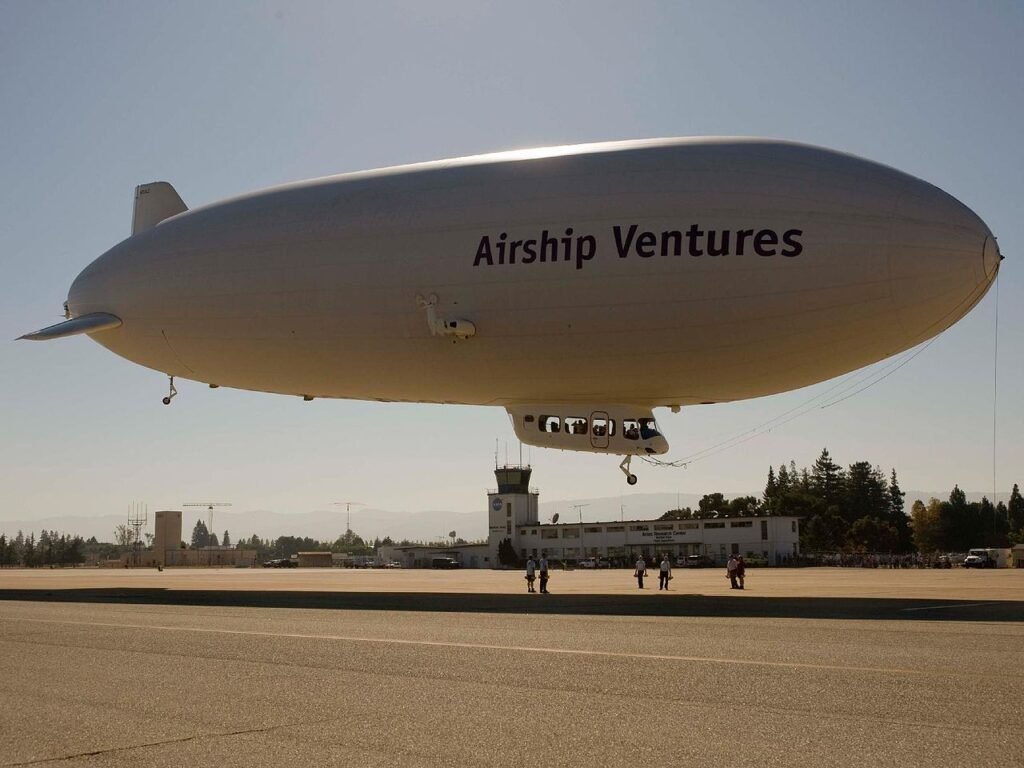 Airship Ventures was a privately-held venture that offered customers unique sight-seeing tours around Silicon Valley aboard a German-made Zeppelin airship. The company had numerous fans who traveled from all across the U.S., and sometimes, across the world, just to catch a ride in the Eureka, as it was named in the 75th-anniversary celebration for Moffett Field in 2008.
Larger in size than a Boeing 747 airplane, and cruising along at a comfortable 35 MPH above local attractions including the Golden Gate Bridge, the Hollywood Sign, the Queen Mary and more, the Eureka Zeppelin offered an experience like no other.
A Vision to Offer "Flightseeing" Tours to Passengers in a Zeppelin Airship
Brian Hall, originally from Los Gatos, California and his wife Alexandria were the team behind Airship Ventures. Brian's main occupation was and still is CEO of Mark/Space, a telecommunications software and technology company. His wife Alexandria, on the other hand, is the Executive Director and CEO of Chabot Space & Science Center in Oakland, California.
Fueled with the incredible vision to bring back the first Zeppelin flying in American skies for over 70 years, the wife-husband team got to work and used their connections to eventually find a company in Germany that has been manufacturing Zeppelins since the early '90s. Naturally, this venture needed a large investment, so the couple sold one of their homes and took in outside investors to be able to bankroll the project.
What Is a Zeppelin Airship?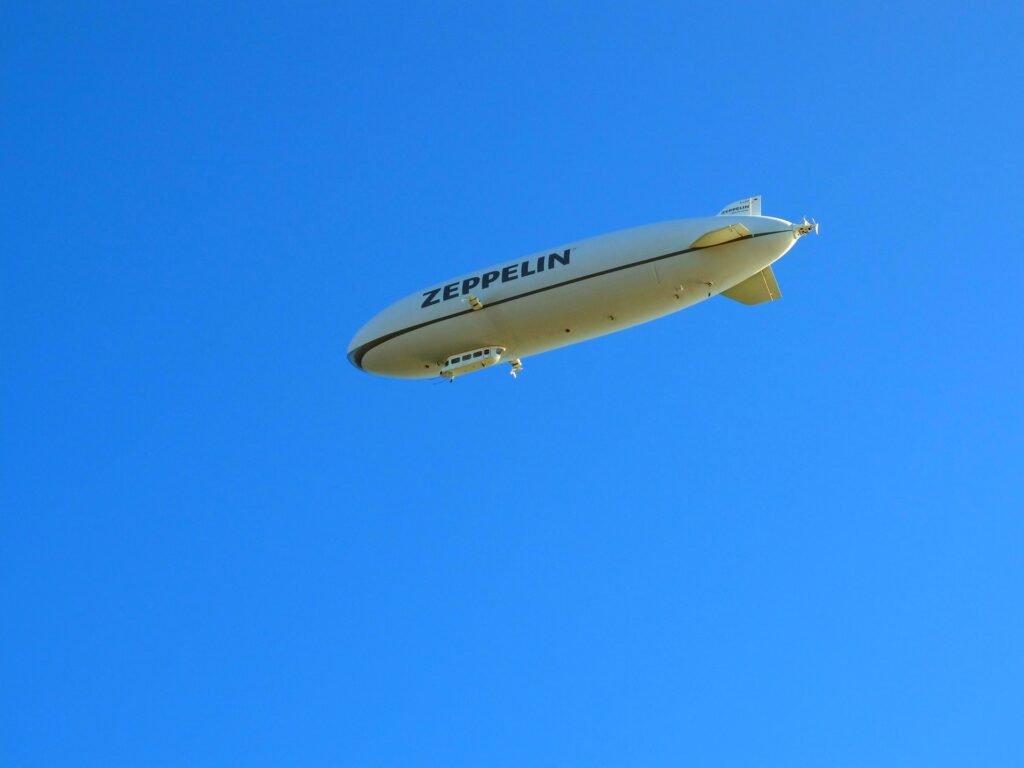 A Zeppelin is a type of airship that is rigid in design, rather than relying on lifting gasses to remain in shape like commonly seen Blimps. The Zeppelin was designed and created by Count Ferdinand Von Zeppelin, a German inventor who patented the invention in both Germany and the USA by 1899. Zeppelins were used extensively in numerous ways beginning with commercial passenger travel and moving on to military use as scouts and bombers.
Government Missions & Hollywood Appearances
Although it was only operational for a small number of years, the Eureka took more than 20,000 people on sight-seeing tours and was occasionally used for unrelated tasks such as scientific missions for NASA and helping a Hollywood studio get a perfect soundtrack.
In 2009, NASA collaborated with Airship Ventures to conduct studies that weren't deemed practical before. This included an eight-hour flight from Moffett Field carrying NASA scientists to conduct experiments using advanced cameras and scanners.
In the previous year, Hollywood studio Pixar enlisted the help of Eureka to be able to record realistic sound effects for the movie soundtrack.
The End of a Dream
Although it was rather successful for a good number of years, by 2012, an end to the dream was looming. Due to the rising costs of helium which rose by more than ten times the original price, and the lack of lucrative sponsorship deals, CEO Brian Hall had to make the tough decision to end operations.
"It is with a very heavy heart that we've come to this point requiring us to cease operations and ground Eureka. Operating this unique aircraft has been an inspiring experience." Hall said in a farewell letter on November 14, 2012, when the company officially announced its closure. The Eureka was eventually disassembled and shipped back to the manufacturing company in Germany.