If you're looking for an unforgettable vacation that combines adventure and relaxation, Truckee, California, should be your destination of choice!
Home to miles and miles of incredible hiking trails, lush greenery, and stunning mountain views—not to mention exciting nightlife and a rich heritage in the arts.
Whether you're a culture buff, thrill seeker, or nature lover, you'll find plenty of activities to fill your days with unforgettable memories.
With its cozy climate in winter, majestic beauty in springtime, fresh air for summer hikes, and dazzling foliage for indoor experiences all year long, Truckee is paradise on earth!
Here are 17 Epic Adventures to Experience in Truckee
1. Spend the Day in Historic Downtown Truckee
A day spent exploring the historic downtown area of Truckee, California, is guaranteed to be an adventure.
Filled with everything from boutique restaurants to high-end shops, there is something for everyone to enjoy.
The area is also filled with plenty of local art galleries displaying unique pieces from all around the region.
For a full taste of the area's culture, don't forget to sample some of the delicious fare found in many of the eateries.
There's also no shortage of activities to get involved in while you're there, such as hiking nearby mountain trails or visiting one of several nearby ski resorts during the winter months.
No matter what time of year you find yourself in historic downtown Truckee, you won't be disappointed by all that it has to offer!
2. Go For a Scenic Hike in One of Truckee's Many Stunning Natural Areas
The great outdoors in the Truckee area provides a plethora of hikes that you don't want to miss out on!
From easy strolls down hidden trails to long, picturesque views – Truckee has it covered.
Take in the natural beauty that surrounds you—explore stunning meadows and magnificent trail-side vistas as far as the eye can see.
Make sure to take your time too, as you never know what interesting wildlife or awe-inspiring sites might be around the corner.
And if you're feeling adventurous, why not explore the wild and rocky riverside pathways?
There's nothing quite like an outdoor mountain hike in Truckee, so get out there and make some memories today!
3. Enjoy Some Outdoor Recreation at Boca Reservoir
Boca Reservoir has something for any outdoor enthusiast!
Spend the day swimming in crystal clear waters or fishing along the shoreline.
If you're feeling a bit more adventurous, rent a kayak, canoe, or SUP and explore the many coves and islands of this stunning reservoir.
There's even an off-road trail system perfect for mountain biking and trail running!
Plus, if you're just looking to take it all in, there are plenty of secluded spots to sit and marvel at the beauty of Boca.
Get out there today!
4. Visit the Donner Memorial State Park and Learn About the Town's Rich History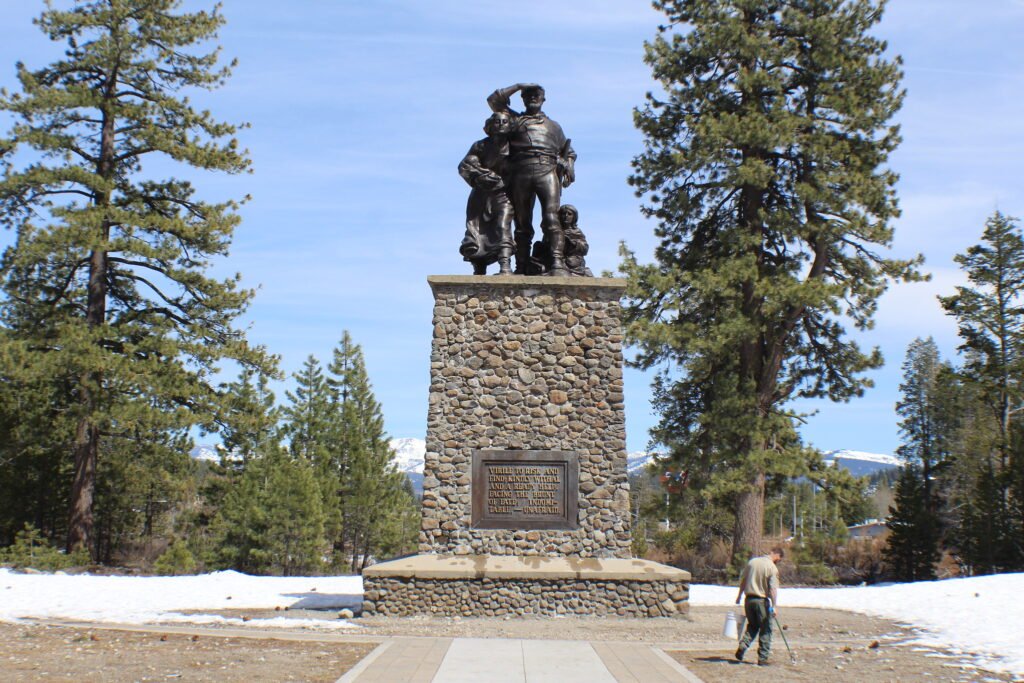 The Donner Memorial State Park is a place of historical significance with an interesting and often misunderstood story.
Nestled in the Sierra Nevada mountains, it marks the spot where the ill-fated Donner Party sought refuge during the winter of 1846–47.
But there's more to explore than just the tragedy—check out local artifacts, take a guided tour, or even try your luck at fishing near Lake Mary.
The park also features hiking trails that snake through peaceful meadows and forests, making it easy to experience the natural beauty of this special place.
Whether you're looking to learn more about California history or just want to spend some time in nature, visiting the Donner Memorial State Park is sure to be a fun and educational experience!
5. Drive Up to Squaw Valley or Alpine Meadows For Some World-class Skiing
If you're in the mood for an adventure, then make sure to drive up to Squaw Valley or Alpine Meadows for some of the best skiing around!
From long powder runs with fresh, light snow to steep mogul fields that will get your heart racing, there's something here for everyone.
not to mention the iconic backcountry terrain and breathtaking 360-degree views right from the middle of the mountain.
So grab your gear and hit the slopes—you're in for a real treat!
Better yet, why not make it a weekend trip and take advantage of all this world-class destination has to offer?
6. Take Your kids to KidZone Museum
KidZone Museum of Truckee, CA, is a great place to bring your kids for an unforgettable experience!
From the variety of interactive exhibits and nature trails to theater performances and educational workshops.
Your kids will have a blast learning all sorts of cool facts while playing in the climber, or testing their skills with the virtual reality station—all under the watchful gaze of helpful staff.
not to mention the bonus of delicious treats at the snack shop!
So come on over to KidZone Museum for fun and learning that's sure to be cherished for years to come.
7. Enjoy a Quiet Afternoon Relaxing at Donner Lake in Truckee, California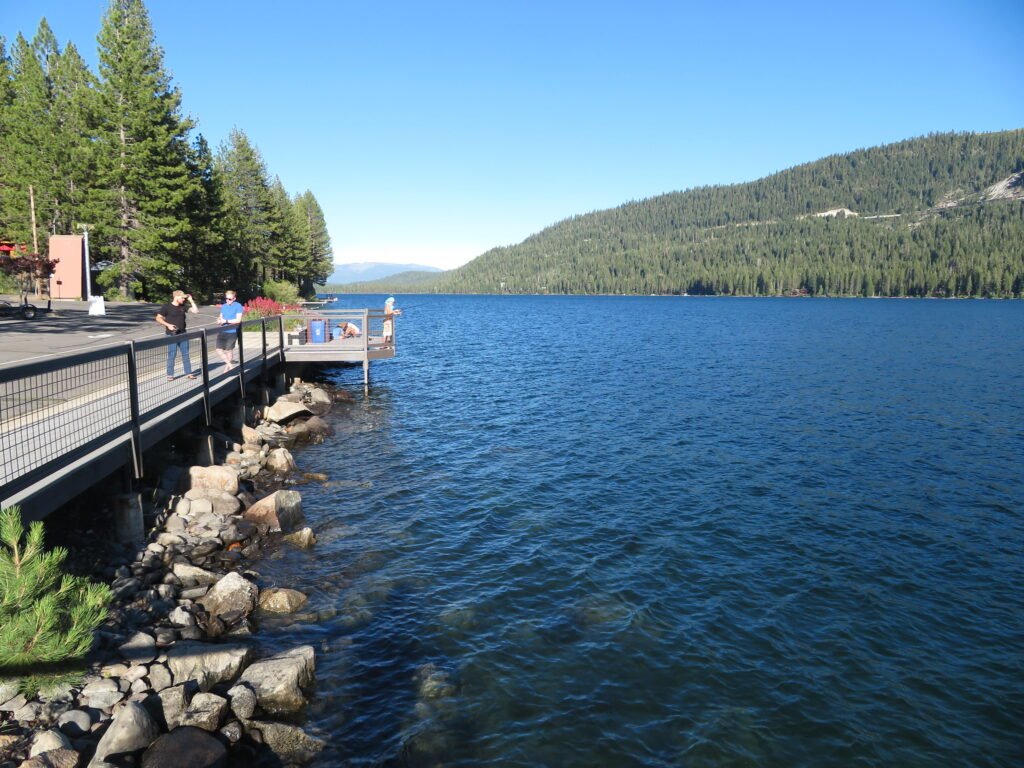 If you're looking for a low-key way to spend an afternoon, then look no further than Donner Lake in Truckee, California.
This idyllic location has everything from the stunning mountain backdrop to the warm sunshine and white sand beach.
You can spend an hour just walking along the shoreline or taking your paddle board out for a spin.
If you're feeling adventurous, there are plenty of fun activities like kayaking, fishing, and even scuba diving!
After all that physical activity, why not lay back in one of the beach chairs and relax while listening to the calming sound of waves lapping against the shore?
Whatever you choose to do, you're guaranteed to have a blast at Donner Lake in Truckee!
8. Stay at the Northstar California Ski Resort
If you're looking for a fun-filled ski getaway, look no further than the Northstar California Ski Resort!
Located near Lake Tahoe in the Sierra Nevada mountain range, this resort features top-notch amenities and world-class skiing and snowboarding.
From an expansive variety of trails meant for all skill levels to thrilling terrain parks for adventurous riders, you're sure to find something to enjoy here.
In addition to great slopeside activities, at Northstar California, you can also go ice skating, explore shops and restaurants in the village, or relax by the fire with a warm beverage.
Come have some winter fun at Northstar California!
9. Take a Scenic Drive Along the Truckee River and Admire the Beautiful Scenery
What better way to spend the day than a leisurely drive alongside the Truckee River?
Enjoy the changing shades of blue and green undulating, sparkling in the sun as you wind your way through the Sierra Nevada Mountains.
Take in all of nature's beauty: snow-capped mountaintops, towering old-growth trees, and grazing animals along the banks.
With a camera, you'll want to capture every mesmerizing moment so you can share them with friends and family back home.
This is sure to be an enjoyable and memorable adventure!
10. Go Fishing at One of Truckee's Many Lakes and Rivers
If you're looking for a fun outdoor activity full of adventure, look no further than fishing at one of Truckee's many lakes and rivers!
With numerous spots to choose from, you can either make it a solo outing or round up some buddies and make a day of it.
Nothing quite beats the feeling of casting off your line and waiting in anticipation to see what goodies the water holds.
On top of enjoying time spent out in nature, the catch you get could also make a terrific dinner!
For beginner fishermen, there are plenty of guides available to provide pointers and ensure a successful excursion—plus, they might even have some stories to tell!
11. Check Out the Truckee Railroad Museum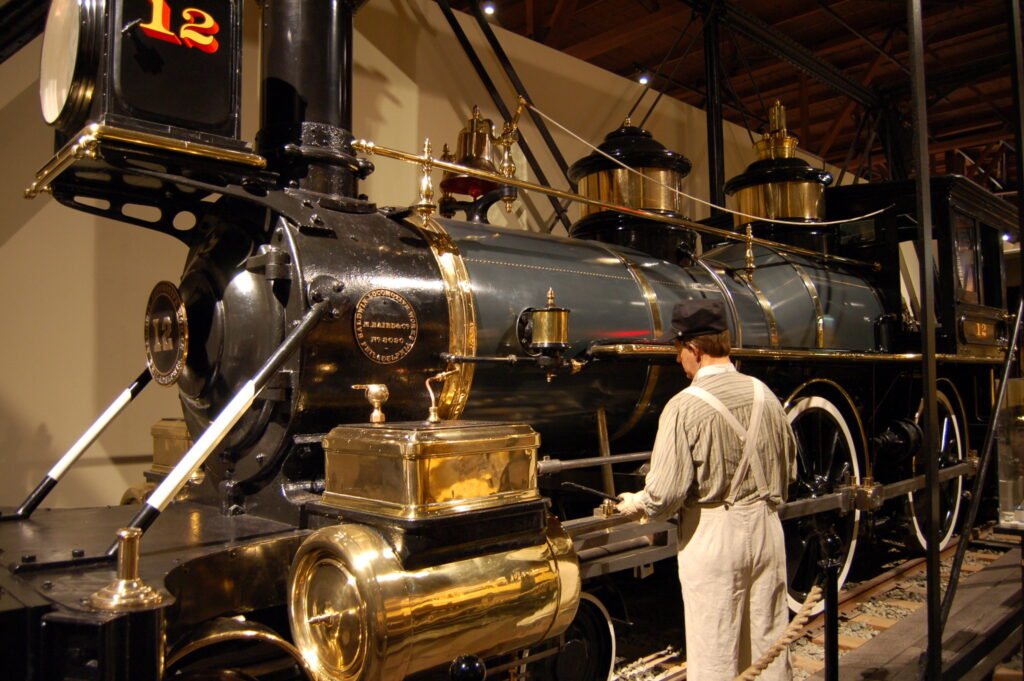 If you're a fan of trains and all things railroad, the Truckee Railroad Museum is a must-visit destination.
Located conveniently in downtown Truckee, California, this museum brings history to life with its extensive collection of artifacts covering more than 150 years of railroad history.
This museum has something for everyone, from books and photographs to real uniformed trainmen and interactive exhibits that allow visitors to explore different aspects of various trains, as well as pre-1900s locomotives and passenger cars on display on the outdoor grounds.
Bicycle rentals are also available, so you can tour the grounds in style.
Whether you're an experienced rail buff or just want to experience something new and exciting – swing by the Truckee Railroad Museum for an unforgettable day trip!
12. Go Snowboarding or Skiing at One of Truckee's Many Excellent Ski Resorts
If you're looking for a truly wild winter experience, then look no further than one of Truckee's many ski resorts!
Truckee has a wide range of skiing and snowboarding activities, whether you are an expert, a beginner, or just want to enjoy the slopes with your family and friends.
With deep, powdery snow and steep terrain, you can take on any challenge you can imagine.
After a long day of skiing, relax and enjoy some apres-ski time in any of the resort villages — soaking in hot tubs, dining on delicious local foods and drinks, and listening to live music — what could be better?
Make sure to come out and experience all the fun that Truckee ski resorts have to offer!
13. Explore Lake Tahoe, Just a Short drive from Truckee
If you're looking for an adventure—or just a great day out—you need to plan a trip to Lake Tahoe.
Located very close to the lively mountain town of Truckee, California, this massive alpine lake offers up some of the best scenery and experiences in the state.
For outdoorsy types, there's excellent hiking, camping, kayaking, and more.
Plus, you're never far from somewhere to get a hot chocolate or snack in between activities!
For those who like to relax on their vacations, taking in Tahoe's stunning views from various lookout points is sure to put a smile on your face.
In fact, it's one of those places where you really should bring your camera because you won't want to forget all the beauty and fun that Lake Tahoe has to offer!
14. Take a Day Trip to Reno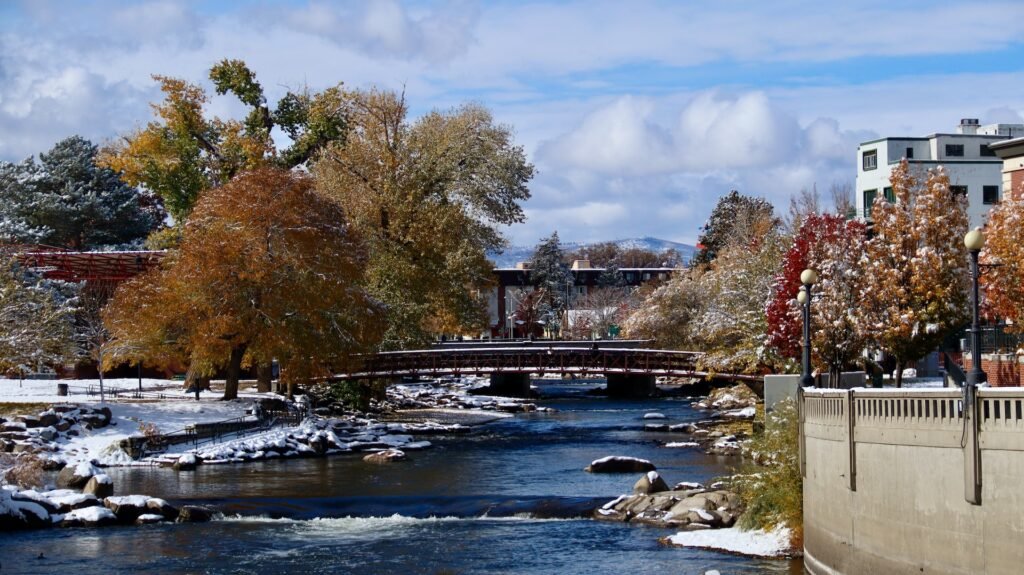 Are you looking for a day filled with adventure? Look no further than a trip from the outdoor haven of Truckee to Reno!
From kayaking on Donner Lake to horseback riding in Tahoe National Forest, there's no shortage of outdoor activities to check off your bucket list.
And once you've gotten your fill of nature, take a detour into downtown Reno for some authentic local cuisine and entertainment.
If you're lucky, you might even catch a live performance at one of the many venues scattered around town, or get the chance to hit it big at one of the world-famous casinos.
No matter what brings you on this jaunt, you're sure to have an experience full of action and excitement!
15. Stay at One of the Many Luxurious Resorts in Truckee & Pamper Yourself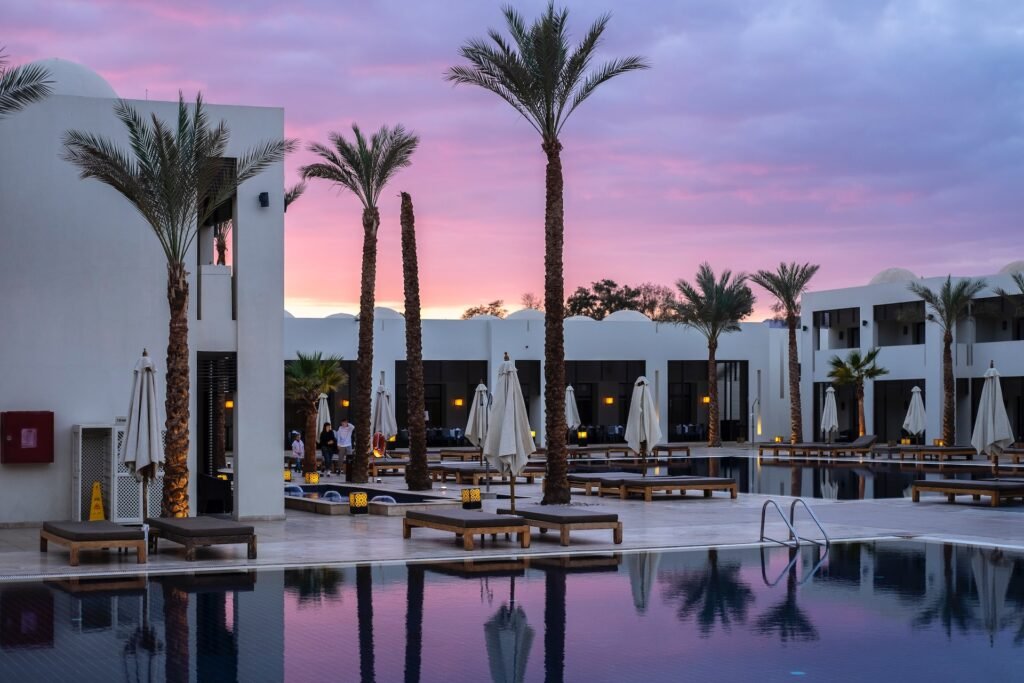 Check into one of Truckee's luxurious resorts and feel your worries melt away—you're in for a day of pure pampering!
Whether it's having a massage at the spa, lounging by the pool, or treating yourself to some fine dining, this is your time to enjoy yourself.
From picturesque mountain views to cozy fireplaces, Truckee's lavish resorts have something for everyone.
So forget about daily stress and treat yourself to a day of relaxation and tranquility – you won't regret it!
16. Go Tubing Down the Truckee River
Spending time with family and friends on the river during the summer is a great way to relax and have some fun!
Go tubing down the Truckee River and float past stunning landscapes while feeling the warm summer breeze.
If you're feeling adventurous, pull over by a private beach and enjoy a picnic lunch.
With the sun shining down and your inner tube bumping over the gentle waves, take in all the beauty of nature as you drift down the river.
So don't miss out on this refreshing summertime experience—make plans with your family or friends today for an unforgettable tubing trip down the Truckee River!
17. Get Outside and Enjoy All of the Beauty That Truckee Has to Offer
If you're looking for a great way to take in the natural wonders of Truckee, getting out into the great outdoors is a must!
The fresh mountain air, breathtaking views, and open space offer endless opportunities for adventure.
From hikes along tranquil trails through deep evergreen forests to afternoons spent fishing on a peaceful riverbank, there's something for everyone to enjoy.
Even if you're simply visiting from another part of town, be sure to pack a lunch and make a plan to get out and explore all that our beautiful region of California offers!