California has several communities vital to the state's economy and culture.
Chico combines the spirit of a modern university town with the rich heritage of Butte County's neighboring farming communities.
It is a major industrial and educational town, and the city also serves as the home of California State University and Bidwell Park.
The University is well-known for its botanic gardens, which accommodate trees and plant species from all over the world.
Chico preserves strong links to its history, with a downtown of majestic 19th-century buildings and a gorgeous canopy of thousands of street trees.
History Of Chico, California
Chico is deeply ingrained in Native American and Gold Rush history.
General John Bidwell founded Chico, California, with the vision that it would become a place where travelers could rest during their journeys.
In 1884, Bidwell was the first to discover gold on the Feather River. He used his fortune to purchase 28,000 acres on both banks of Chico Creek and established the first gold-rush store (now Tres Hombres Restaurant) on the corner of 1st and Main.
Bidwell fell in love with Annie Kennedy, the daughter of a wealthy family in Washington, D.C. They married in 1868 and moved to California soon after, focusing on finishing their home in Chico.
Bidwell Mansion will become the epicenter of the upper Sacramento Valley social and political scene.
Transformation of Chico California
John Bidwell was a key figure in transforming the Sacramento Valley into a prosperous farming region.
The Bidwells took considerable pride in enhancing the city's appearance. According to legend, John and Annie traveled through Chico to plant trees for future generations to enjoy.
They also had tree seeds transported from South America and Europe to enhance the land's diversified agriculture.
He and Annie often advocated for various causes, including Native American education and women's rights. Annie taught the Native Americans how to sew and speak English to educate them.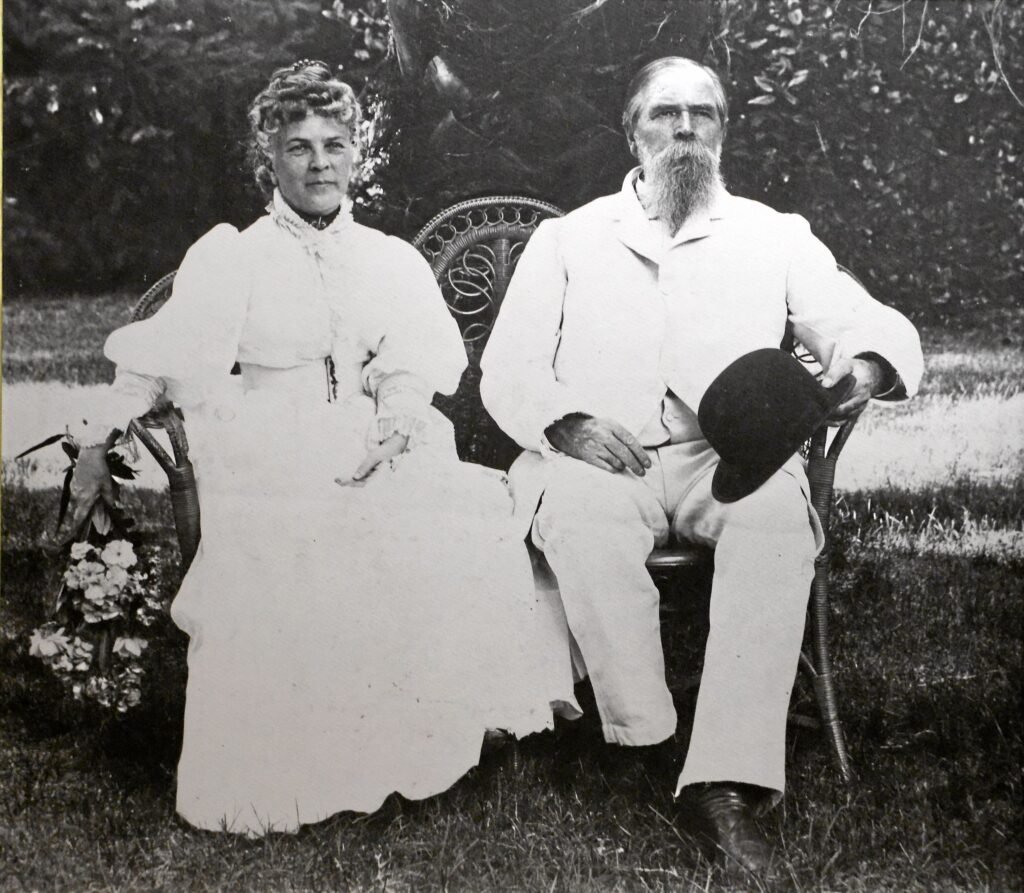 When a new state teachers college was being considered in 1887, Bidwell sweetened the deal by contributing some of his lands to assure the school's site in Chico.
His strategy worked, and Chico Normal School eventually became California State University, Chico.
The Bidwells' devotion to the city of Chico did not end there.
In 1905, five years after John Bidwell's death, Annie signed a grant deed gifting nearly 1,900 acres to the residents of Chico for a public park.
Bidwell Park now spans 3,670 acres and is one of the largest municipal parks in the United States.
California State University, Chico
Thousands of Californians discover Chico during their university tours to Cal State University,
California State Chico has a campus close to both the city center and Bidwell Park, influencing the city's life and providing the communities with many cultural attractions.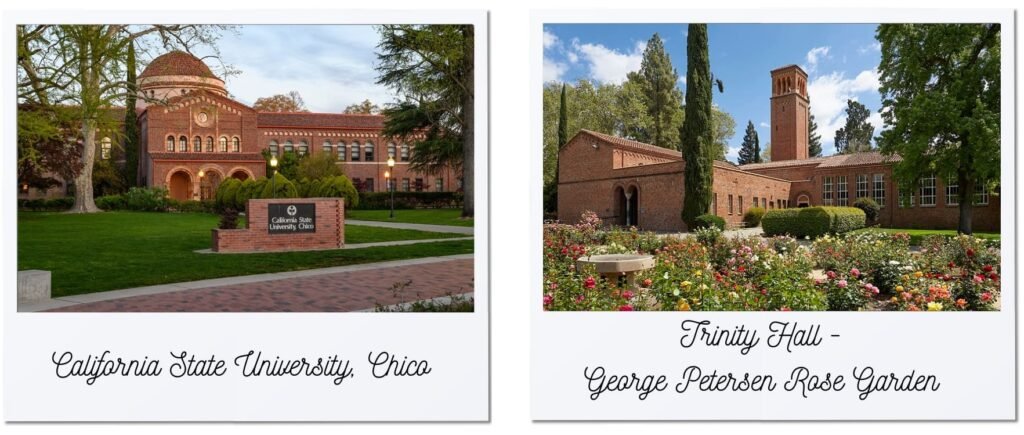 The bell tower of Trinity Hall towers above this picturesque University, where Big Chico Creek flows through the buildings, and the Peterson Rose Garden illuminates the campus with 50 varieties of roses and 350 plants.
The campus is home to the majestic 1931 Laxson Auditorium, which has featured concerts by everyone from Nobel Prize laureates to musicians like Yo-Yo Ma and Willie Nelson.