If you love lavender (and who doesn't?), mark your calendars for these California lavender farm festivals in 2023.
These events are held all around California and provide a wonderful chance to appreciate everything lavender has to offer—from plucking your own flowers to aromatic demonstrations and retail options.
California is home to some of the most beautiful natural landscapes in the world, and the most enchanting are lavender farms, wildflowers, and sunflower fields.
So whether you're looking to relax and take in the sweet fragrance of flowers or want to learn more about this versatile herb, be sure to check out one of these terrific lavender festivals!
What Time of Year Does Lavender Bloom in California?
Springtime in California is a beautiful time of year.
The weather is warm, the flowers are in bloom, and the lavender fields are purple. But when can you see lavender fields bloom in California?
The answer is simple: whenever the conditions are right.
Lavender needs full sun and well-drained soil to thrive, so the timing of the bloom depends on when these conditions are met.
In most cases, lavender will bloom in late spring or early summer.
However, if the winter was unusually wet or the spring particularly cool, the bloom may be delayed by a few weeks.
So if you're hoping to see some lavender this year, keep an eye on the weather and plan your trip accordingly.
Tips for Visiting California Lavender Farms
If you're looking to experience the beauty of a lavender farm, California is the place to be!
There are plenty of farms located throughout the state, so no matter where you are, you're sure to find one nearby.
Here are a few tips for making the most of your visit:
1. Plan Ahead
Lavender farms can be popular destinations, so it's best to plan your visit in advance if possible. This will help ensure that you have enough time to explore the farm and take in all of its beauty.
2. Dress Appropriately
Since many lavender farms are located outdoors, it's important to dress for the weather. Make sure to bring along a hat, sunscreen, and plenty of water if the forecast calls for hot weather.
3. Take Your Time
Unlike traditional farms, lavender farms can be quite relaxing to visit. So take your time walking through the rows of purple flowers and enjoy the peaceful atmosphere.
4. Be Prepared to Buy Some Lavender Products
Most lavender farms have a gift shop where you can purchase products made with the herb, such as essential oils, lotions, and soaps. So be sure to bring some extra cash along if you're interested in picking up some souvenirs.
5. Snap Some Photos
A lavender farm is definitely a photogenic location, so be sure to snap some pictures while you're there. The bright purple flowers and the green fields in the background will make for a beautiful snapshot.
Lavender Festivals in California
Lavender festivals are a great way to celebrate everything that lavender has to offer.
These events usually include activities such as planting lavender, learning about its history, and of course, enjoying the fragrance of the flowers.
In addition, many lavender festivals also have food booths, art exhibits, and other attractions.
If you're looking for a fun and unique experience, be sure to check out a lavender festival in California.
The Lavender Festival Hosted By 123 Farm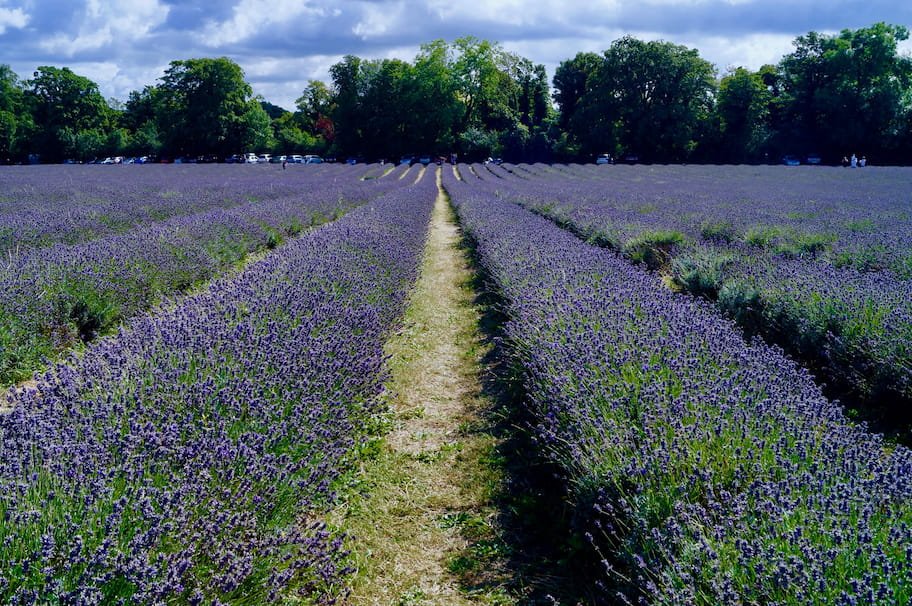 Date: May 5 – July 30, 2023
Time: 10:00 AM – 6:00 PM
The Lavender Festival
10600 Highland Springs Ave.
Cherry Valley, California 92223
https://www.123farm.com
Every summer, 123 Farm at Highland Springs Ranch & Inn celebrates the beginning of the lavender harvest season with the Annual Lavender Festival.
Visitors of all ages are invited to explore the winding paths of organic lavender fields, participate in guided tours in horse-drawn hay wagons,
learn how lavender essential oil is extracted, taste lavender-inspired dishes, and enjoy live music.
The organic herbs cultivated at 123 Farm are prominently featured throughout the family-friendly event in the form of cool lavender-inspired favorites such as lavender lemonade and lavender ice cream.
Paso Robles Lavender Festival
Date: Sat, May 6, 2023
Time: 7:00, 10:00 AM
Downtown City Park
Spring St &, 12th St, Paso Robles, CA
www.pasoroblesdowntown.org
At the Olive and Lavender Festival, you'll be able to enjoy everything from industry seminars and demonstrations to arts, crafts, collectibles, and more.
The Paso Robles Lavender Festival is a great event to check out if you're looking for something fun to do downtown.
There are plenty of activities and attractions, like meeting with lavender producers from all over the region, learning about its many uses, and enjoying free samples.
Plus, there are vendors, food, and refreshments available too! It's a festival you don't want to miss!
There's something for everyone, so make sure to mark the date on your calendar!
​Cache Creek Lavender Festival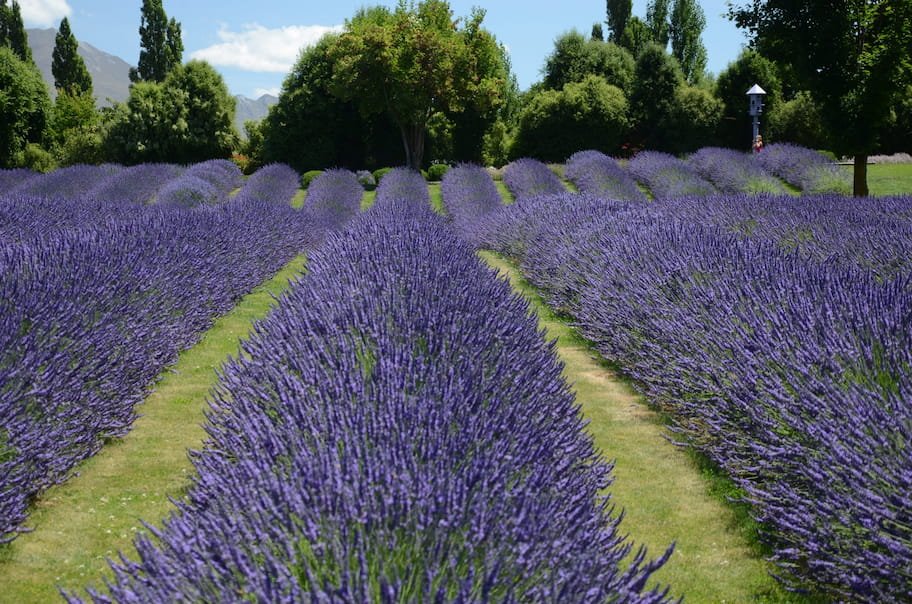 Date: June 11 – 12, 2023
Time: 10:00 AM – 4:00 PM
​Cache Creek Lavender
3430 Madrone Street, ​Rumsey, Ca 95679
https://www.cachecreeklavender.com
If you're looking for a unique Northern California event to check out, consider the annual two-day lavender festival.
This festival includes live music, food, and opportunities to stroll through fields of purple lavender and pick your own bouquet.
There will also be talks about lavender farming, as well as lavender-flavored ice cream and lemonade to enjoy! admission is free.
The Lavender Garden – Annual Lavender Festival
Date: Jun 10 – 11, 2023
The Lavender Garden
14014 Hwy 46, Lost Hills, CA 93249
https://thelavendergarden.com
The Lavender Garden is California's biggest certified organic lavender, culinary herb, and edible flower grower.
The farm, which is located in Lost Hills, California, is available to the public on weekends and for special events.
The Lavender Garden has 200 distinct species of lavender plants, including its hallmark Lavandin: Tuscan Lavender.
They specialize in high-quality Lavandula x intermedia or "Lavandin" that is reported to have been imported into America in 1987 from the Tuscan area of Lucca, Italy.
Lavender Blue Festival
Date: June 17 -18, 2023 | June 24 and 25, 2023
Time: 10:00 AM – 4:00 PM

Bluestone Meadow Farm
2025 Carson Rd, Placerville, CA
http://www.bluestonemeadow.com/

The Lavender Blue Festival is back this year, and it's bigger and better than ever!
There will be a variety of craft vendors at the event, so you'll have plenty of opportunities to find unique gifts.
And if that's not enough, there are also lots of fun activities related to lavender, as well as other fun activities for the whole family, including:
Cut your own lavender bouquet.
Make your own lavender wreath, wand, or lavender critter.
Check out the lavender products available in the bluestone barn.
Walk the lavender labyrinth.
John, the "Lavender Answer Guy," will be available to answer your lavender-related questions.
Summer U-Pick Lavender
Date: TBD, 2023
Time: 9:00 AM – Jul 2, 8:00 PM

Fork & Plow Lavender Farm
43601 Sorensen Rd, Aguanga, CA
http://www.forkandplowlavender.com

The farm will be open for shopping, u-pick lavender (which is projected to be in full bloom all three weekends! ), photography, and picnics.
Ojai Valley Lavender Festival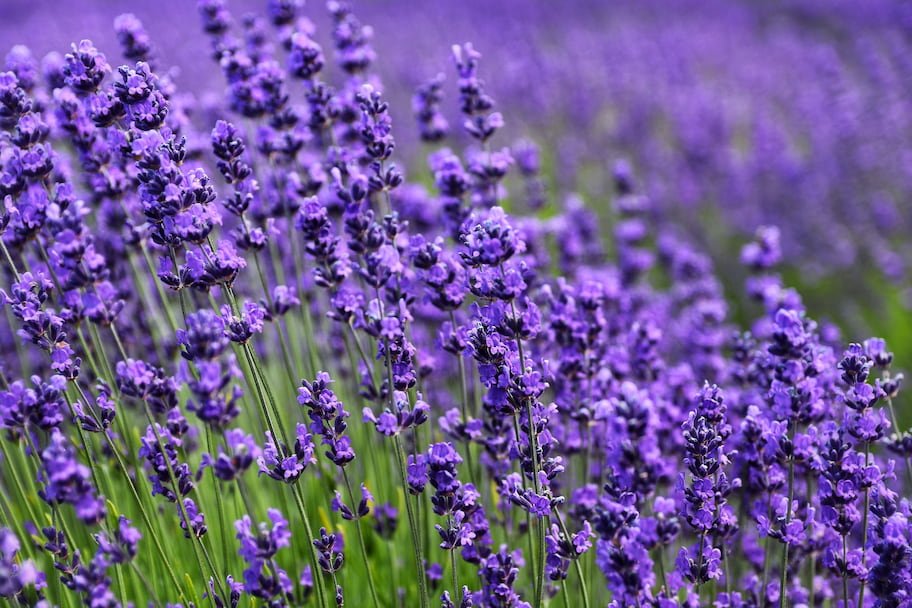 Date: Sat, Jun 24, 2023
Time: 10:00 AM – 5:00 PM
Libbey Park
210 S Signal St, Ojai, CA
https://ojaivalleylavenderfestival.org/
The Ojai Valley Lavender Festival celebrates everything about lavender!
from its many uses to the unique Mediterranean climate that makes the valley so special.
The festival is also a great opportunity to learn more about lavender and how to grow it, from experienced farmers and growers.
Every year, Libbey Park comes to life with the aromatic scents of lavender.
From the many varieties of products to the living plants and fresh bouquets, there's something for everyone to enjoy.
The sights, sounds, and smells are sure to transport you into a state of relaxation.
Lavender Harvest Celebration
Date: TBD, 2023
Time: 09:00 AM to 7:00 PM
Peace and Plenty Farm
4550 Soda Bay Rd, Kelseyville, CA
https://peaceplentyfarm.com/
Take a stroll through the lavender fields, and enjoy the sweet fragrance of the purple flowers while sipping on refreshing lavender lemonade.
If you're feeling peckish, why not try one of our delicious lavender sugar cookies? And don't forget to take lots of photos to capture the magic of this enchanting setting!