Shaver Lake is a man-made reservoir in Fresno County, California, United States.
The lake has a Water volume of 135,283-acre-feet (166,869 dam3) and a surface area of 2,177 acres (881 ha). The average depth of the lake is 65 feet (19.9 m).
Although the lake is accessible year-round, the best time to visit is from May to September.
History of Shaver Lake
The reservoir was named after Charles B. Shaver, a pioneering lumberjack who worked in the region at the start of the 20th century.
Shaver constructed a modest rock-filled dam in 1893 to hold back water and create a mill pond for logging operations.
The lake was formed in 1927 by the construction of Shaver Dam, which dams the San Joaquin River to provide hydroelectric electricity.
The Pacific Light and Power Corporation, later called Southern California Edison, built Shaver Lake in 1927.
Shaver Lake is a component of the Big Creek Hydroelectric Project, which consists of a network of steel penstocks, lakes, tunnels, and powerhouses that use water to generate energy.
Before the construction of the dam, the area now occupied by the lake was known as Big Creek Flat.
The flat was originally home to a small community of farmers and ranchers, who were forced to relocate when the dam was built.
Today, Shaver Lake is a popular recreation destination, offering camping, fishing, swimming, boating, and hiking opportunities.
Here are the top 8 reasons to visit Shaver Lake:
1. Enjoy the Breathtaking Scenery
Shaver Lake is a beautiful place to visit all year round.
In the winter, the snow-covered mountains provide a stunning backdrop for outdoor activities like skiing and snowboarding.
In the spring, the melting snowpack provides ample opportunity for hiking, rafting, and fishing.
And in the summer, the lakeshore comes alive with sunbathers and picnickers.
No matter what time of year you visit, you're sure to enjoy the breathtaking scenery at Shaver Lake.
2. Go Horseback Riding at Shaver Stable
There's something about horseback riding that feels magical.
Maybe it's the wind whipping through your hair as you gallop across an open field, or the feeling of being one with an animal that's so much larger than you.
Whatever the reason, horseback riding is an activity that everyone should experience at least once in their life.
And there's no better place to do it than Shaver Lake stable. The staff is incredibly friendly and knowledgeable, and they'll make sure that you're matched up with a horse that's perfect for your skill level.
The trail rides are breathtaking, and you'll get to see some of the most beautiful scenery that California has to offer.
Make a reservation today and experience the magic of horseback riding at Shaver Lake stable.
3. Take a Fishing Trip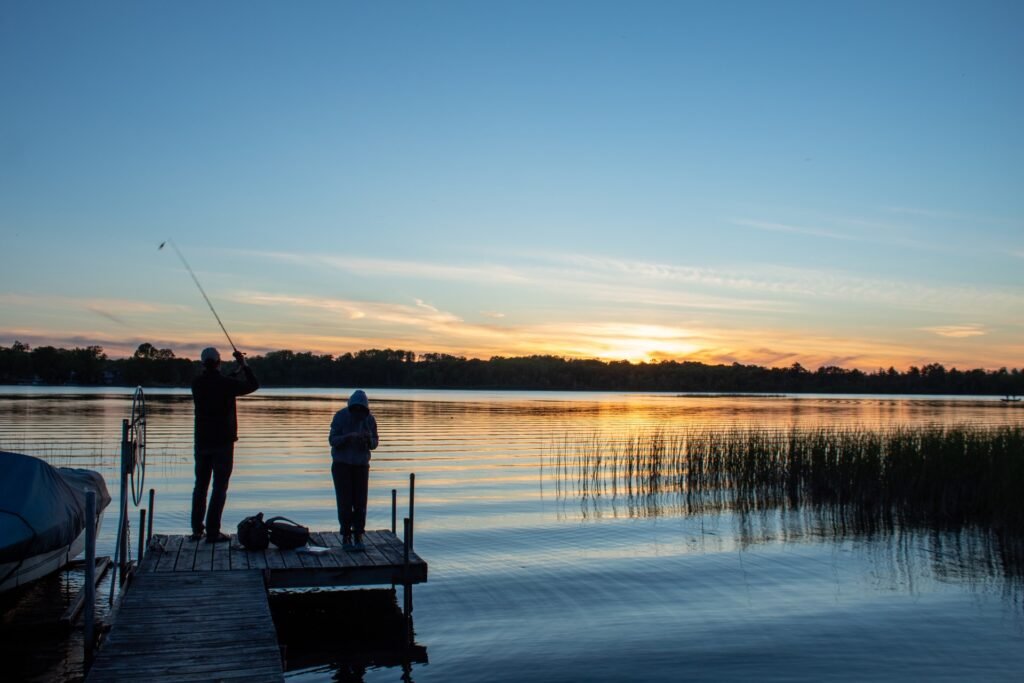 Looking for a fun and relaxing way to spend a weekend? Why not go on a fishing trip to Shaver Lake?
Located in the Sierra Nevada mountains, Shaver Lake is a beautiful natural setting for a fishing adventure.
The lake is stocked with trout, making it a great place for both beginners and experienced anglers alike.
In addition, there are plenty of other activities to enjoy in the area, including hiking, picnicking, and swimming.
So whether you're an avid fisherman or just looking to enjoy some time in nature, a trip to Shaver Lake is sure to be a memorable experience.
4. Explore the Hiking Trails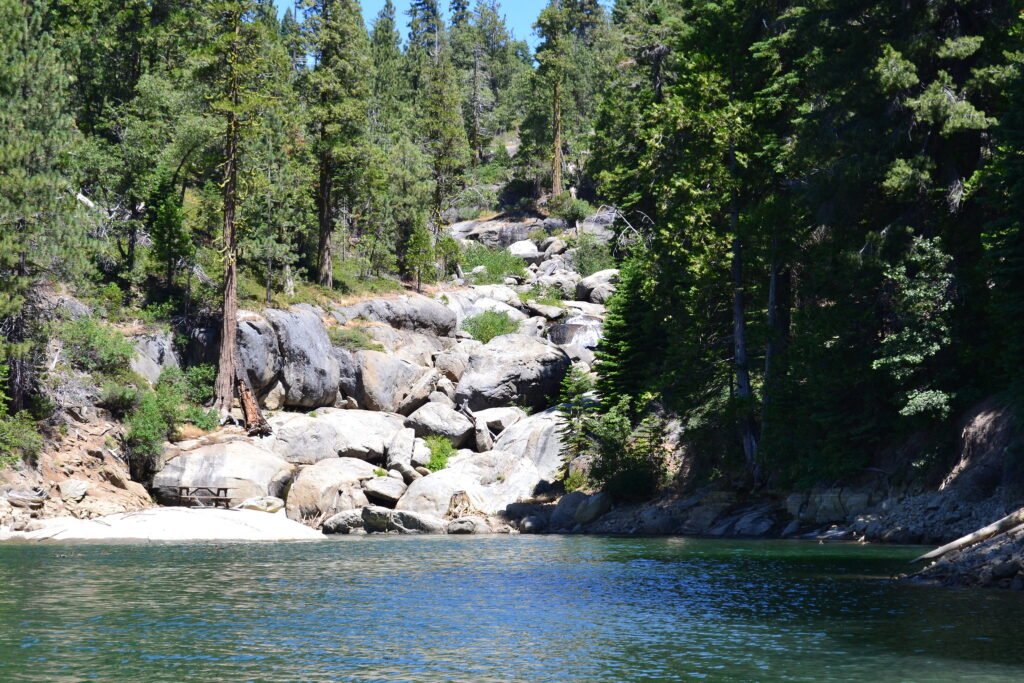 Shaver Lake is a beautiful place to explore, with plenty of hiking trails that suit all abilities.
For those who want a challenge, the summit trail offers breathtaking views of the surrounding area.
There are also gentler trails that wind through the woods, providing a peaceful escape from the hustle and bustle of everyday life.
No matter which trail you choose, you're sure to have a memorable experience.
Grab your hiking boots and head to Shaver Lake!
5. Go Water Skiing or Wakeboarding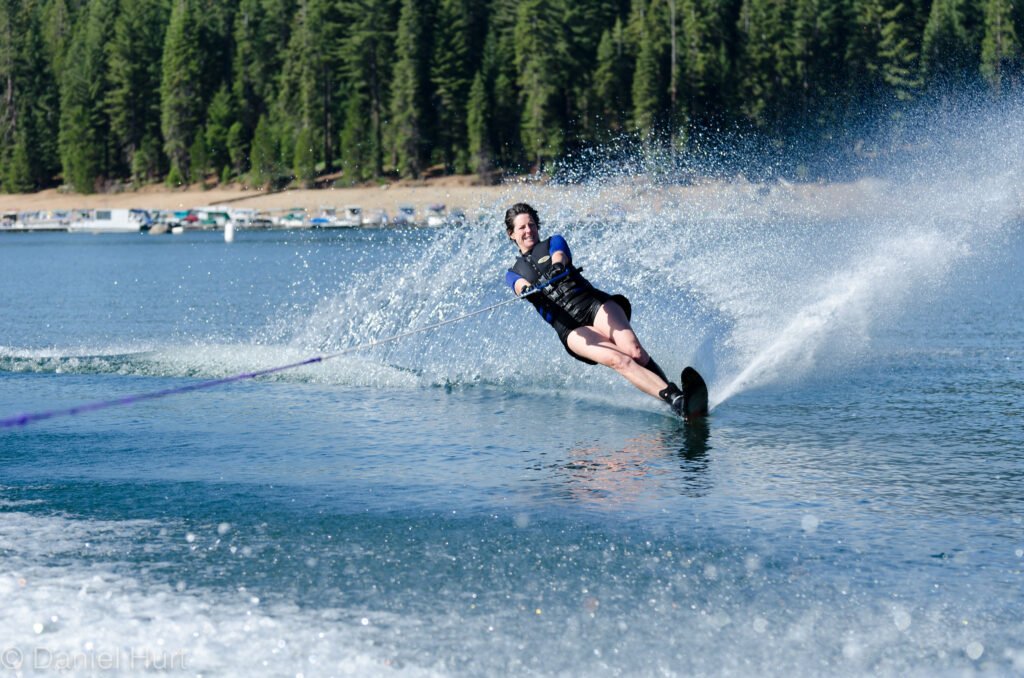 Looking for a new and exciting way to enjoy the water this summer? Why not try water skiing or wakeboarding at Shaver Lake!
Located just east of Fresno, Shaver Lake is a popular destination for both locals and visitors alike.
The lake is known for its beautiful mountain views and clear, calm waters – perfect for skiing or wakeboarding.
There are several ski schools in the area, so whether you're a beginner or an experienced skier, you'll be able to find a lesson that's right for you.
And once you've mastered the basics, you can explore the lake at your own pace and enjoy the stunning scenery.
So what are you waiting for? Grab your skis or board and head to Shaver Lake for an unforgettable experience!
6. Camp at One of the Many Campgrounds
Summertime is the perfect time to head to the great outdoors and go camping.
Shaver Lake has many different campgrounds to choose from, each with its unique amenities.
Whether you're looking for a quiet spot to relax by the lake or a more adventurous location with hiking trails, you're sure to find the perfect spot at Shaver Lake.
Don't forget to pack your camera, because there are many scenic spots to explore. wildlife abounds in the area, so keep your eyes peeled for eagles, osprey, and even the occasional bear.
With its beautiful nearby mountains and crystal-clear lake, Shaver Lake is the perfect place to enjoy a summer camping trip.
So Pack your bags and head on out to Shaver Lake!
7. Have a Picnic at One of the Picnic Areas
There's nothing quite like a picnic to enjoy the great outdoors. And what better place to have a picnic than at one of the beautiful picnic areas at Shaver Lake?
With its stunning mountain views and peaceful forests, Shaver Lake is the perfect spot to enjoy a leisurely meal with family and friends.
The picnic areas are well-maintained and offer plenty of space for spreading out a blanket or setting up a table.
There are also barbecue grills available, making it easy to cook up your favorite picnic foods.
So next time you're looking for a scenic spot to enjoy a meal, be sure to head to one of the picnic areas at Shaver Lake.
8. Visit in the Winter for Some Snow Fun!
Visitors to Shaver Lake in the winter will find plenty of opportunities for outdoor fun.
The area is famous for both downhill and cross-country skiing, and several trails wind through the forests surrounding the lake.
You can also go snowshoeing or ice skating, and the lake itself is a popular destination for ice fishing.
There are also several toboggan runs in the area, providing hours of fun for both kids and adults. In short, Shaver Lake is the perfect place to enjoy a winter wonderland.