Are you looking to make the most out of your visit to San Mateo?
It might be hard to see all that the city has to offer in just one day, no matter how much planning and research you put into it.
But don't worry; this blog post will provide you with 17 fun and exciting activities that are a must when visiting San Mateo.
From sightseeing attractions like historic buildings and natural parks to entertainment destinations like amusement parks and movie theaters, San Mateo has it all.
So come join us as we explore some of the wonderful things this beautiful city has in store!
1. Visit Coyote Point Recreation Area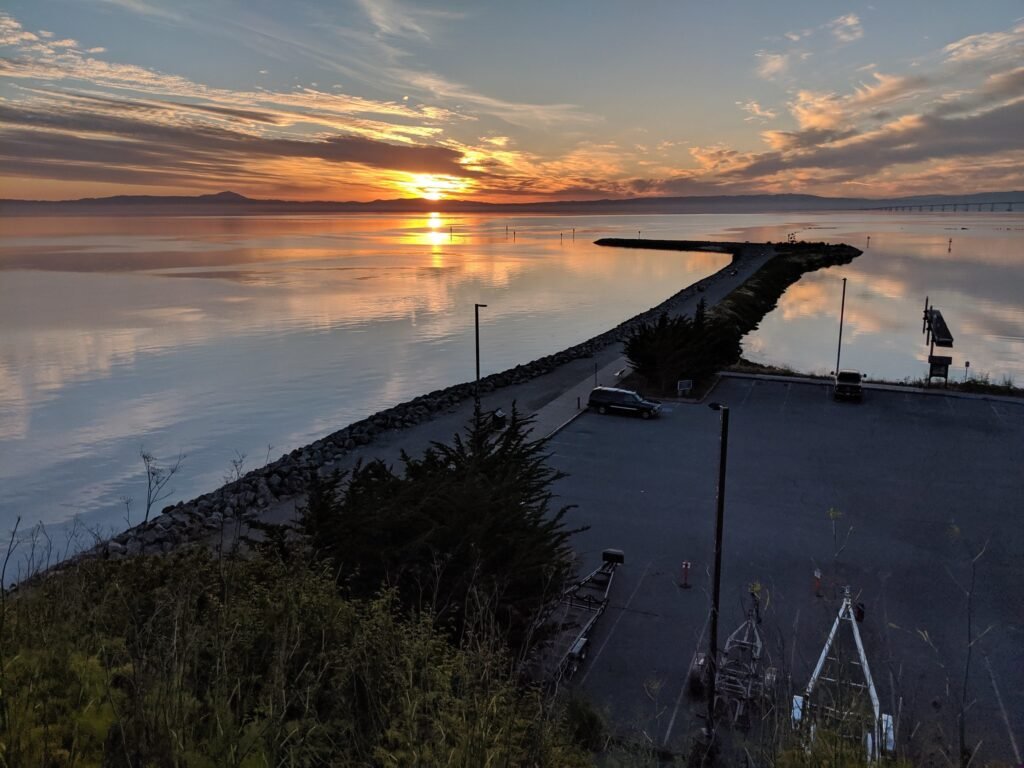 Coyote Point Park in San Mateo is full of exciting activities to keep the whole family entertained.
From nature trails and picnic areas to kayak and stand-up paddle board rentals, there's something for everyone to enjoy.
Adults will love the stunning views from the CuriOdyssey museum, while children can explore the gorgeous gardens or climb huge animal sculptures.
The saltwater marsh and ponds offer beautiful birdwatching opportunities, so make sure to bring your binoculars!
With over 300 acres of natural space, a day at Coyote Point Park is sure to be an adventure that you'll remember for years to come.
2. Stroll Through the San Mateo Japanese Garden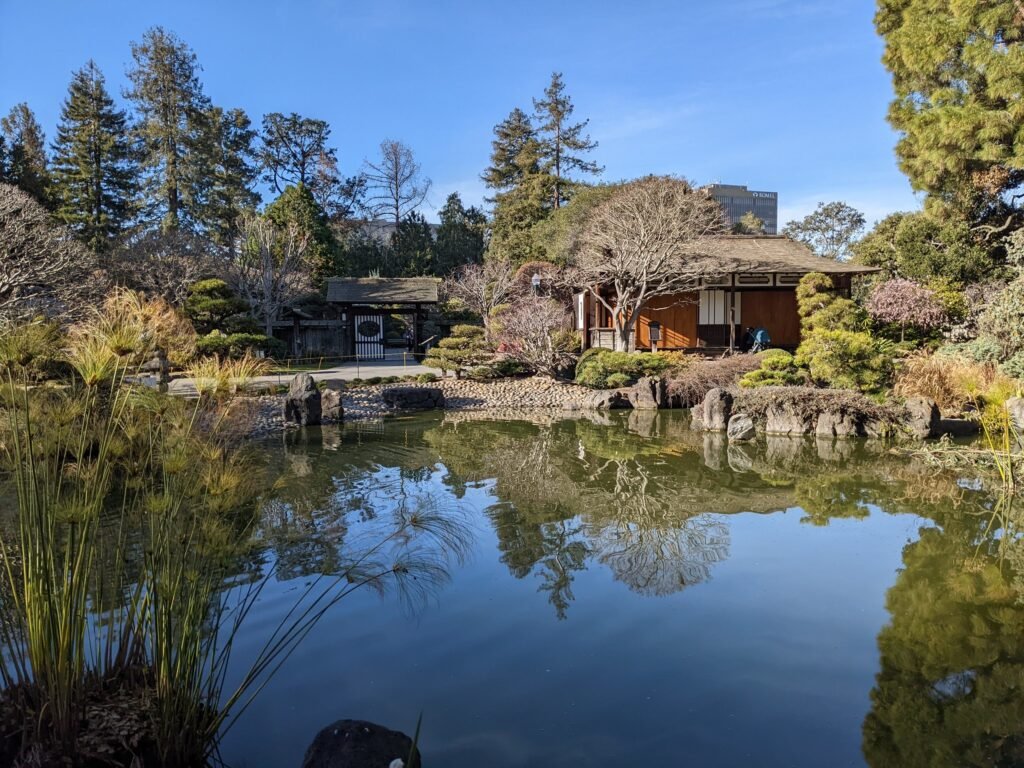 Exploring the San Mateo Japanese Garden is a fantastic way to experience a little bit of Japan right here in the US.
The lush oasis in Northern California features winding paths lined with trees, ponds filled with koi fish and turtles, and vibrant flower beds, all against the backdrop of a tranquil mountain view.
Visitors often stop to enjoy some serenity while sitting in contemplation beneath centuries-old redwood, bamboo, and blossom trees, as birds soar through the azure skies above.
Exploring this pocket of paradise will surely give you an unforgettable experience that will leave you feeling relaxed and refreshed!
3. Hike the Sawyer Camp Trail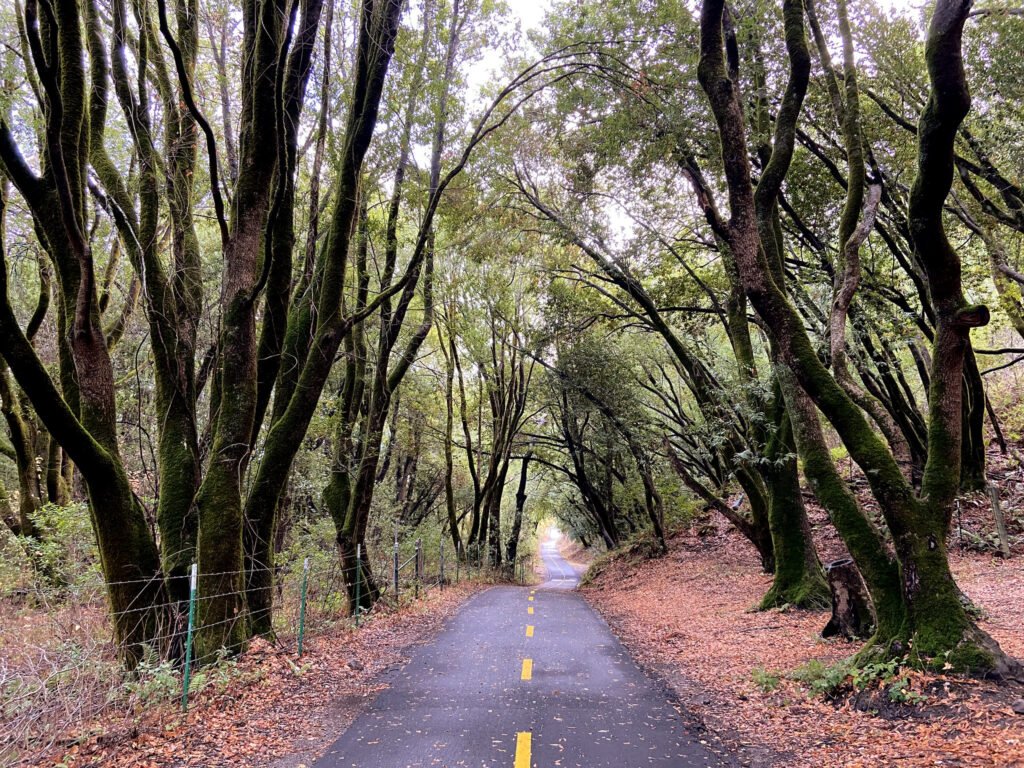 Spending a day hiking the Sawyer Camp Trail is a must for anyone looking to explore Northern California.
This 6.5-mile trail gives hikers of all levels an opportunity to enjoy some of the incredible natural beauty of this area while also challenging themselves with several longer inclines.
The sparkling lake and abundance of trees will provide plenty of opportunities to take in breathtaking views, so don't forget your camera!
With plentiful rest stops along the way, you can take time for some lunch or snap some pictures without having to rush through your journey.
Whether you're looking for an outdoor workout or just want some time to relax and meditate in nature, the Sawyer Camp Trail has something for everyone!
4. Try the Local Dishes at the San Mateo Farmer's Market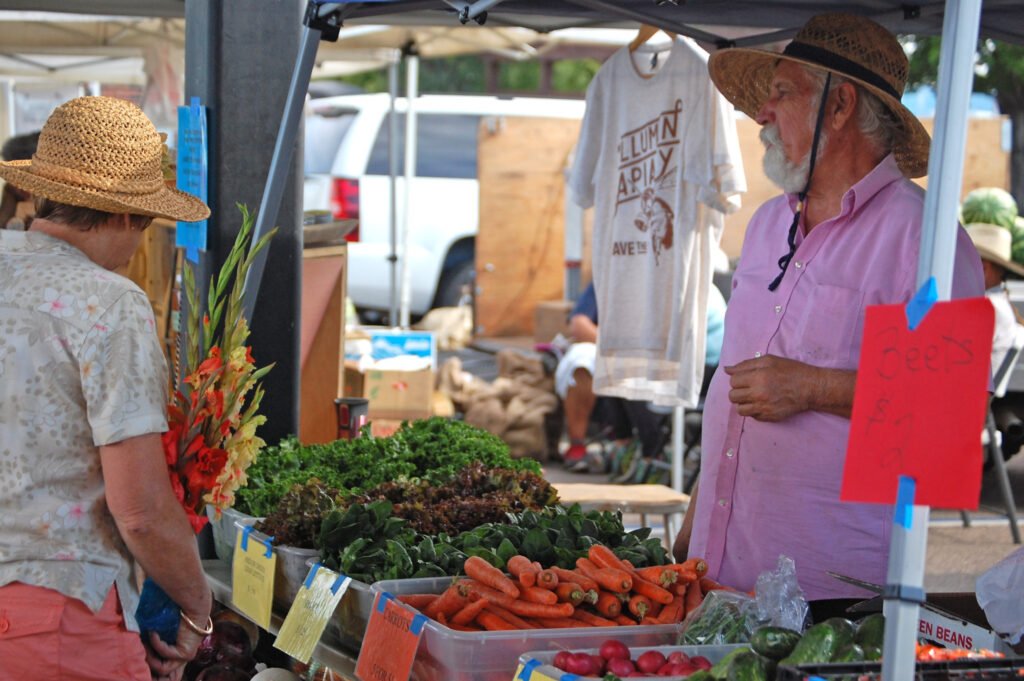 If you're looking to expand your culinary horizons, then the San Mateo Farmer's Market is the place for you!
With vendors from around the globe, there is an endless supply of delectable dishes for you to sample.
From Burmese coconut noodles and shawarma to tempura-fried eggplant and rolled tacos, each dish provides a unique and unforgettable experience.
The market also offers a variety of options for vegetarians and vegans who are looking to treat themselves without breaking their diets.
So come on down and try something new—you won't regret it!
5. Spend Some Time at Seal Point Park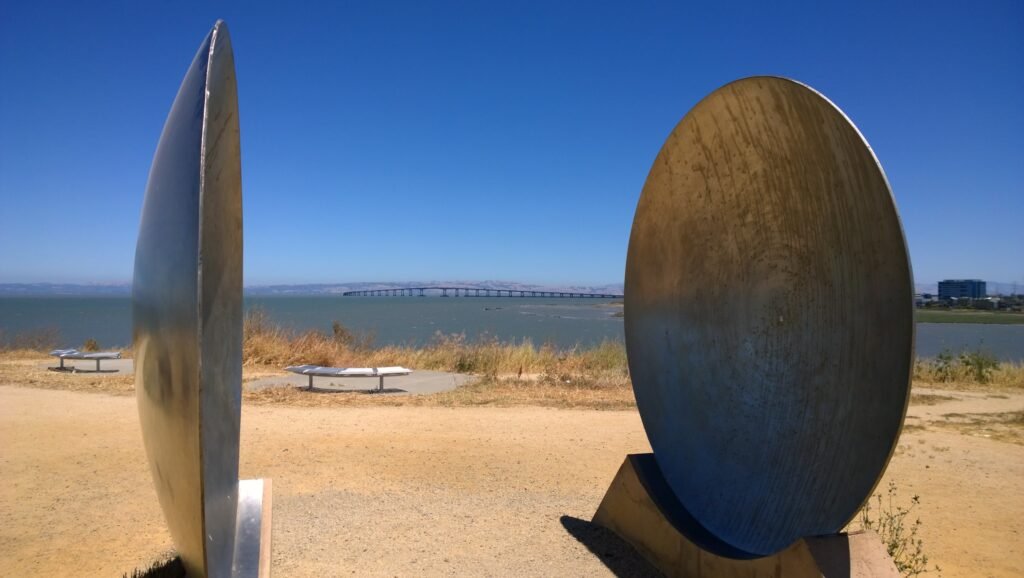 Seal Point Park in San Mateo is a nature lover's paradise!
From the minute you arrive, you'll be instantly met with stunning ocean views and dramatic cliffs that offer a great place to enjoy a picnic lunch and take some beautiful photos.
After feasting your eyes on the scenery, take time to explore the wide, open grassy areas where you can sit back and enjoy nature or even play some Frisbee with friends.
With lush trails for hiking, fishing piers for angling, a skate park for boarding, and four miles of beachfront coastline, there's sure to be something here for everyone!
So what are you waiting for? Spend some time at Seal Point Park today and experience this seaside retreat firsthand!
6. See the Pop-up Art at the San Mateo Public Art Program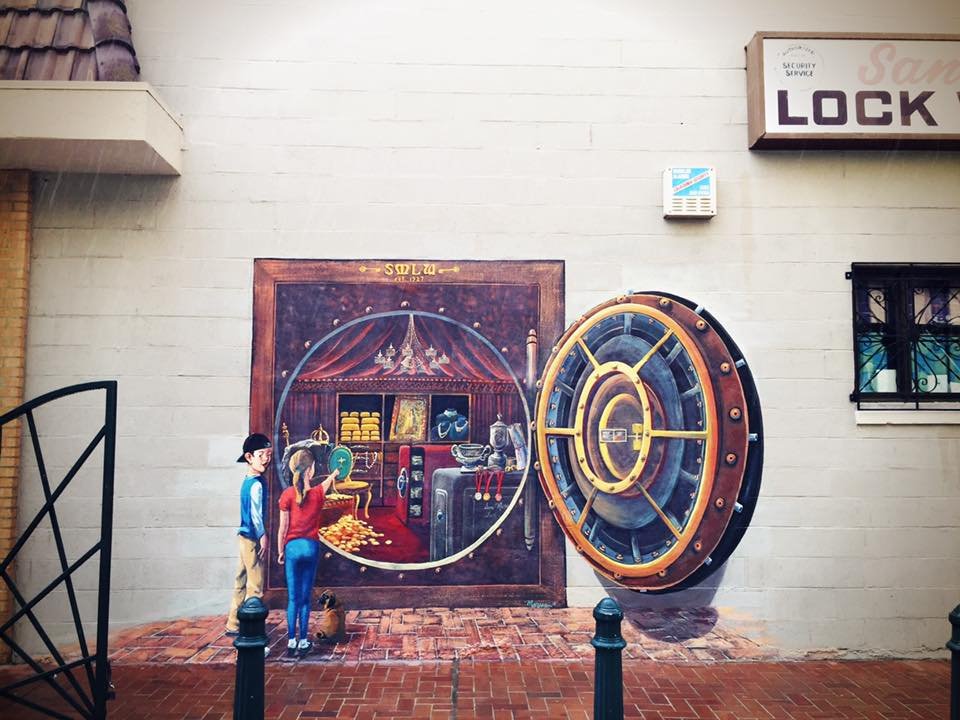 If you're looking for a unique art experience, then the San Mateo Public Art Program is definitely something you should check out.
Viewers of all ages can explore the interactive and collaborative installations created by local artists.
You are encouraged to take photos and videos of the art pieces that express their creativity, as well as observe and appreciate the beauty around them.
It's a chance both to expand cultural knowledge and open up creative minds to original forms of expression.
With options ranging from 3D sculptures to projection mapping, it's an inspiring opportunity that shouldn't be missed!
7. Visit the Samuel P. Taylor State Park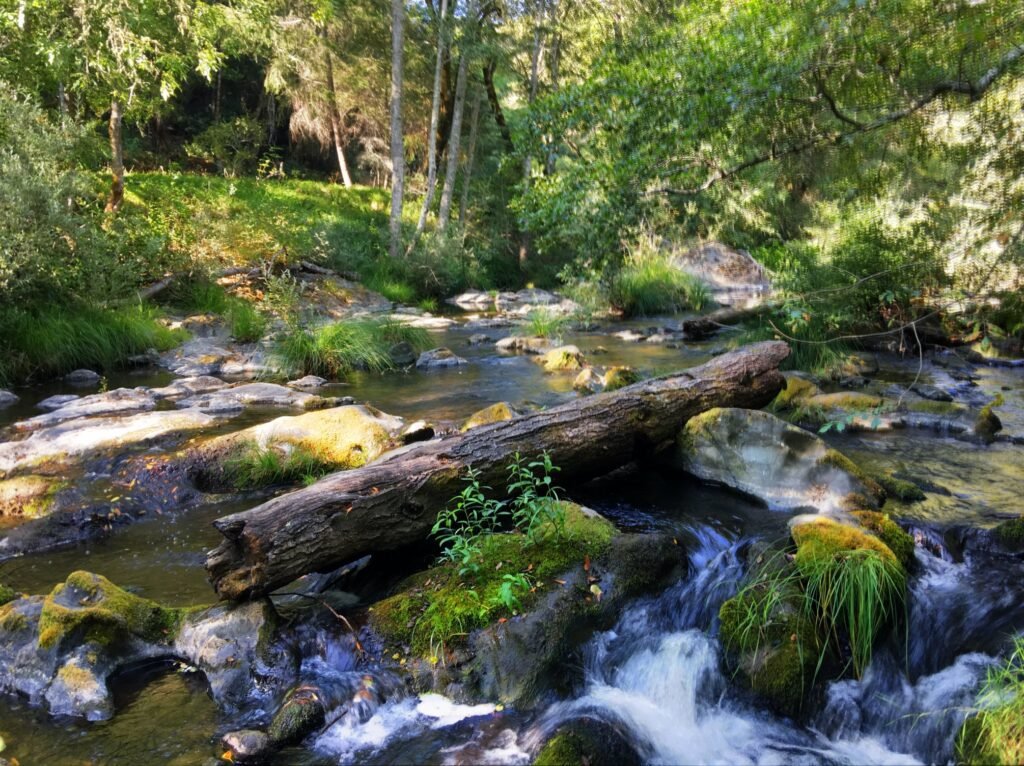 San Mateo is home to Samuel P. Taylor State Park, a paradise of lush greenery and stunning landscapes.
Take a tour of this park and explore the winding trails, experience the quiet serenity of verdant redwood forests, and witness the San Francisco Bay from the viewpoint atop Barnabe Peak.
And that's not all—you can also enjoy an array of activities like camping, kayaking, picnicking, horseback riding, fishing, stargazing, and more for a truly immersive outdoor experience.
Don't wait any longer; take your own tour of San Mateo's gorgeous Samuel P. Taylor State Park today!
8. Learn About Science at the CuriOdyssey Museum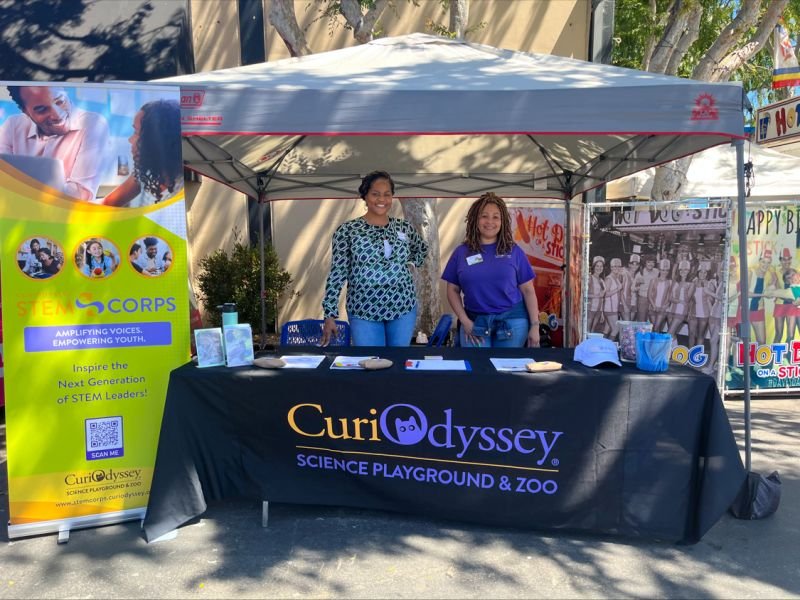 The CuriOdyssey Museum is the ideal place to explore and learn about science!
With interactive exhibits geared toward children, there's no end to the possibilities of discovery.
Visiting this amazing museum allows you to experience hands-on exploration and discovery while learning something new.
Enjoy fiddling around with robots, flipping and twisting knobs to explore electricity, and getting up close and personal with scaly reptiles and slithery snakes.
You can also, observe native wildlife in enclosures, and build a bridge out of recycled materials—the list goes on!
Make sure you stop by the CuriOdyssey Museum for an unforgettable journey into scientific exploration.
9. Stroll Through San Mateo Central Park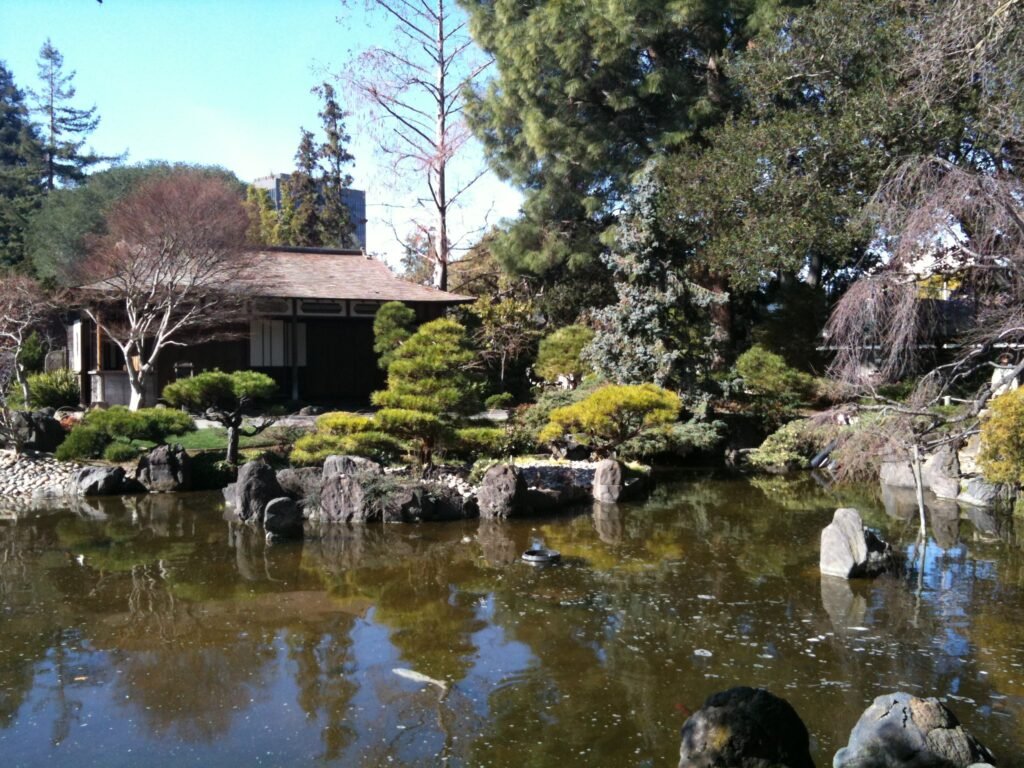 Taking a stroll along San Mateo Central Park is like a breath of fresh air for the soul.
The park's beautifully landscaped greens stretch for more than 11 acres, allowing plenty of opportunity for exploration and relaxation.
It features majestic trees that tower up to 110 feet high, as well as vibrant wildflowers that dot the landscape.
With play structures, BBQ pits, and picnic areas just waiting to be enjoyed, there is something here to excite everyone.
Relax with a leisurely walk on any one of the 3 miles of winding trails or have a picnic in the secluded meadows—no matter what you choose to do, it's sure to fill your senses with delight.
10. Visit the San Mateo Historical Museum to Learn About the Past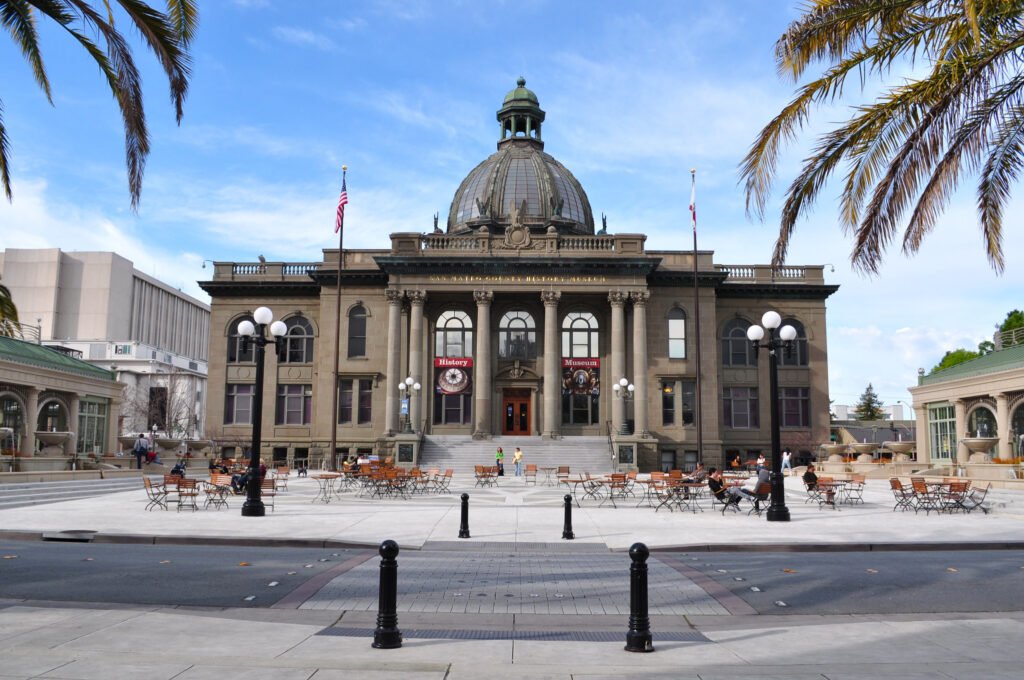 Exploring history can be an exciting and beneficial experience, providing insight into the past and what shapes our world today.
If you're looking to do just that, the San Mateo Historical Museum is a great place to start.
With engaging displays, artifact-rich exhibits, and engaging programs, there is much to learn and discover here.
Visitors get an interactive tour of the museum's collections through guided tours enhanced with multimedia technology.
They offer activities for all ages, ranging from craft classes to walking history tours designed to give a picture of life in San Mateo over the years.
The San Mateo Historical Museum is a great source of knowledge and entertainment; why not pay them a visit?
11. Explore Downtown San Mateo's Unique Shops and Eateries
Exploring downtown San Mateo is always a delight!
Perfect for an afternoon of shopping and dining, the unique shops and eateries tucked away in this small city never fail to surprise and excite.
From the delightful spices at the local market to the trendy clothing boutiques, there's something for everyone along these winding streets.
Not to mention, you can cap off your day with a delicious meal at one of the many restaurants nearby—be it Mexican cuisine or fresh-caught seafood—surely you'll find something that will tantalize your taste buds!
So come explore downtown San Mateo and discover all its hidden gems.
12. Shop For Local Art at the San Mateo Arts & Crafts Fair
If you love art and supporting local artists, the San Mateo Arts and Crafts Fair is the perfect event for you!
You'll find an eclectic mix of pieces crafted by local talents, ranging from jewelry to hand-painted art.
Plus, there's plenty of food, drinks, and entertainment to give you a great day out.
It's a great chance to soak in the San Mateo vibe and take a look at some beautiful creations.
13. Check Out the Majestic Flowers at Filoli Historic House & Garden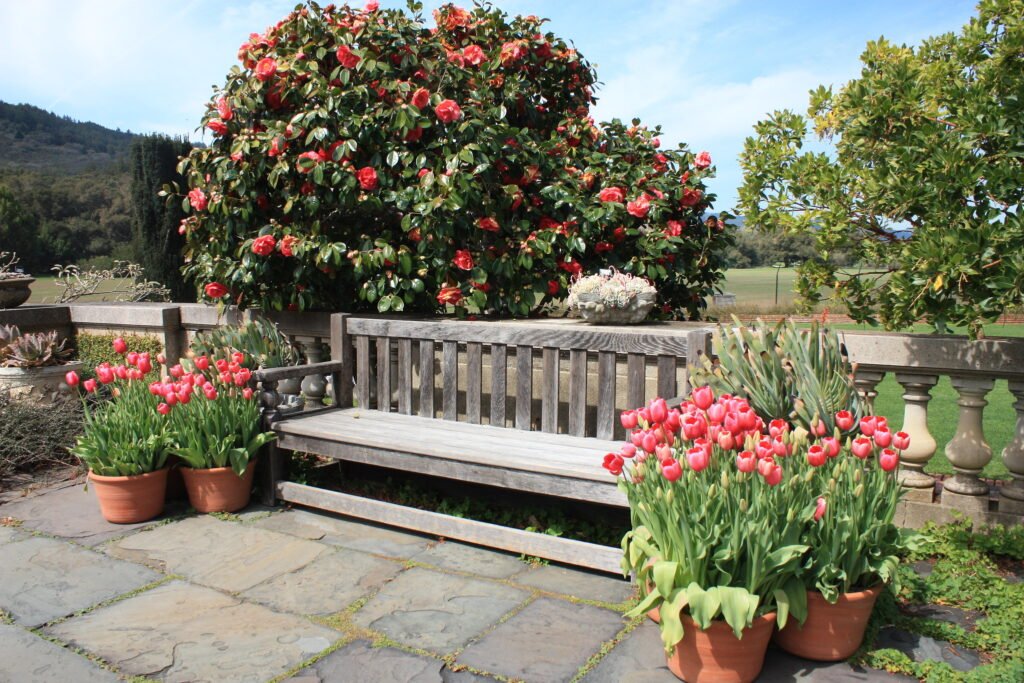 Discover San Mateo's beauty with a visit to Filoli Historic House & Garden.
Home to dazzling seasonal flowers and a creative palette of foliage, Filoli is one of the best places to take in nature's wonder.
As you explore the property, admire the array of flora that gracefully adorns its grounds and lets it capture your imagination.
From sensational plant displays highlighting yearly blossom blooms, to tranquil pathways that lead to hidden gems, there is something for every taste at this majestic site.
Whether looking for a peaceful escape from daily life or a gorgeous view, check out the beautiful flowers at Filoli Historic House & Garden!
14. Explore the Local Art Galleries in San Mateo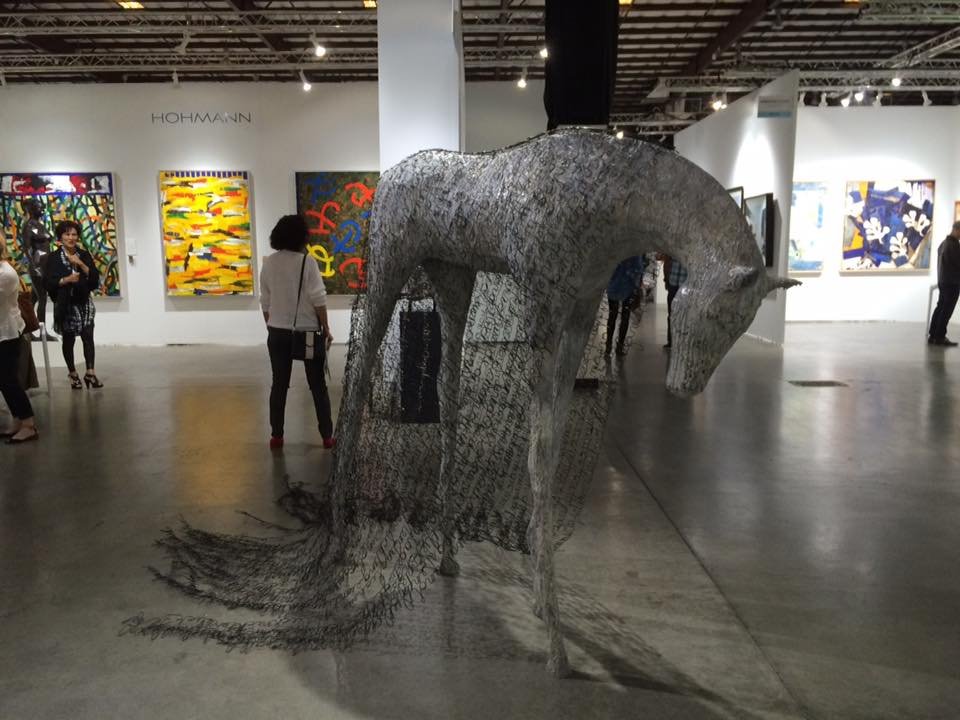 San Mateo is home to a vibrant and dynamic art scene, with numerous galleries and artist studios showcasing the diverse talent of the San Francisco Bay Area.
Exploring the galleries gives you an opportunity to experience a wide array of creative expressions, from pieces that are enigmatic abstracts to life-like oil paintings, all reflecting San Mateo's unique culture.
There are also many artist studios full of inspiring works, giving travelers the chance to not only engage with work already created but also interact with local artists.
Delve into San Mateo's art culture and discover how creativity informs this vibrant city.
15. Visit the Hiller Aviation Museum to Learn About Aviation History
Are you a fan of aviation history? The Hiller Aviation Museum in San Mateo offers a vast selection of world-famous airplanes and helicopters that trace the history of air travel.
Conveniently situated just minutes away from San Francisco International Airport, you can explore an impressive array of aircraft models, from the earliest powered flight prototypes with vintage engines to elegant Skyliners from the golden age of commercial flights.
Experience real stories about aerospace exploration and discover unique interactive displays for all ages, giving you access to aerodynamic discovery at its finest!
Visiting the Hiller Aviation Museum is guaranteed to be an educational and unforgettable experience.
16. Shop at the Hillsdale Shopping Center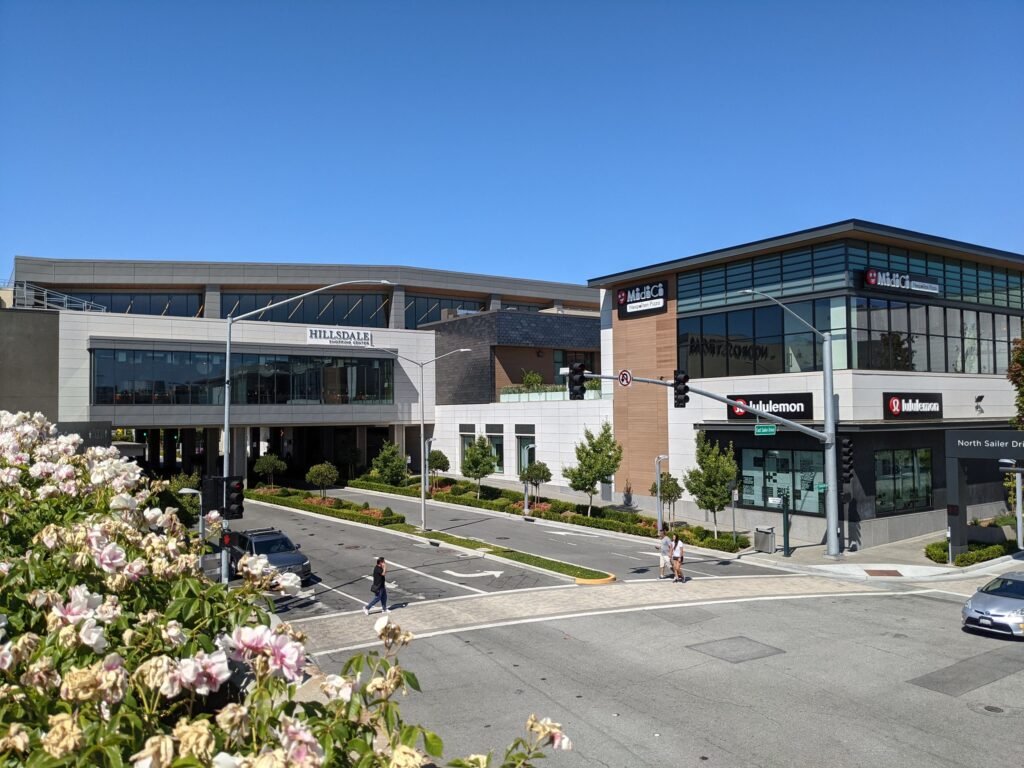 San Mateo's Hillsdale Shopping Center is a premier destination for dining, shopping, and entertainment.
Whether you're searching for the perfect outfit, hunting down the latest technology, or looking to treat yourself to a dinner out, Hillsdale Shopping Center has it all.
Offering everything from an Apple store to a range of clothing retailers, plus plenty of delicious food options for when you want to take a break.
San Mateo locals don't need to look anywhere else—Hillsdale is the place to be.
With catchy music playing outside and stylish decor inside, you'll love the atmosphere of San Mateo's favorite shopping center. Come by and explore where San Mateo's trendsetters shop!
17. Visit the Pulgas Water Temple to Witness Its Stunning Architecture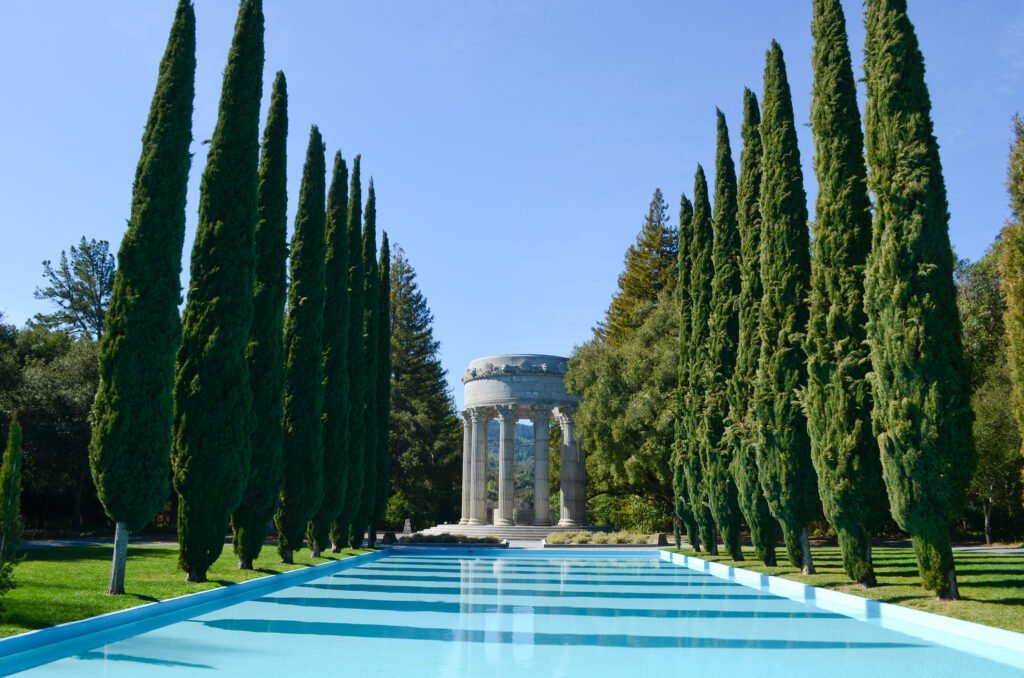 If you're looking for a unique experience to add to your San Mateo itinerary, be sure to check out the Pulgas Water Temple.
This sacred structure is known both literally and figuratively as San Mateo's living room, standing tall at the west end of San Andreas Dam and displaying breathtaking architecture.
From its towering pillars blending Ionian, Doric, and Corinthian styles to its intricate decorations that feature local animals and plants in marble, granite, and bronze, the Pulgas Water Temple offers a unique tapestry of past cultures that captures San Mateo's spirit.
Visit this heritage site for an unforgettable view!